A Post-Mortem on the Oscar Nominations
Who were the winners and losers in yesterday's announcement of the Oscar nominees?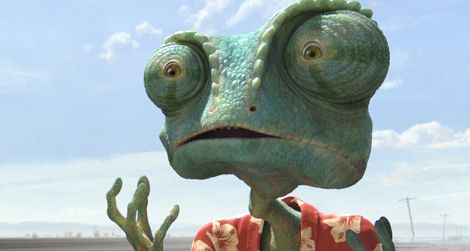 Call me a cynic, but I couldn't help viewing yesterday's press conference by the Academy of Motion Picture Arts and Sciences to announce the 2011 Oscar nominations as a calculated attempt to prolong a lackluster holiday season. And am I the only one who sees the irony in holding a pep rally on prestige releases at the same time the industry is dumping its dogs on the market? (January is historically the worst month to release new films, so that's when Hollywood gets rid of what it perceives to be losers.) Sometimes the hoopla translates into increased ticket sales for those nominees still playing in theaters. Just as often there is no noticeable box-office bump, despite an increase in advertising budgets. (At least one film, Rango, is getting a limited re-release.)
Changes in the Academy's voting procedures have opened up the Best Picture category, which features nine titles this year (out of a possible ten). Each of the Best Picture nominees had to receive five percent of the vote to make the list, which meant that several critical favorites—Melancholia, Drive, Young Adult, The Girl with the Dragon Tattoo, for example—were shut out. Terence Malick's The Tree of Life, on the other hand, had enough of a passionate support group to sneak in a nominee. The most surprising inclusion may be Extremely Loud & Incredibly Close, a film that has received some scathing reviews.
Media pundits love to count up nominations as if they were proof of merit. They're not, but they are often a good indicator for the eventual Best Picture winner.  The record for most nominations (14) is shared by All About Eve and Titanic, perhaps the only time those films are ever mentioned in the same sentence. This year, Hugo received 11 nominations, and The Artist 10. As a result, prepare yourself for more articles about how to watch silent films, or about how Hollywood wants to examine its past.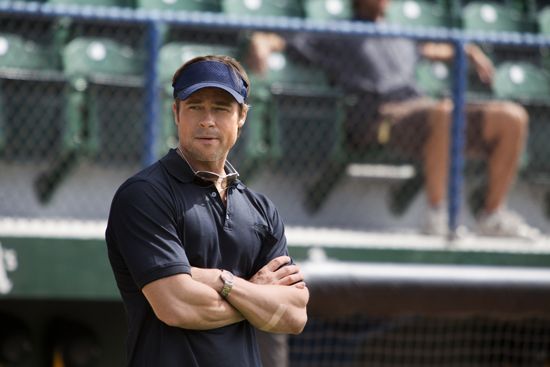 This might be a good spot to point out what I think is a secret about The Artist: I don't think viewers like it very much. The Artist has been open for nine weeks, during which time it grossed a little over $12 million. In that same period, The Descendants made over $50 million, and Hugo $55 million. Yes, The Artist hasn't been showing in as many theaters, due to The Weinstein Company's wary release strategies. Right now all three films are in roughly the same number of theaters, but for a long time the Weinstein Co. kept the theater count low for The Artist, hoping word of mouth would build from a few select showings. It also assembled a trailer that tried to pretend that the film was sort of a musical, and not a mostly silent drama. But mainstream filmgoers have spent over ten times the take for The Artist on tickets to Mission: Impossible—Ghost Protocol, Sherlock Holmes: A Game of Shadows, and even Alvin and the Chipmunks: Chipwrecked. (There's also this story from The Telegraph that frankly reeks of a publicist's plant, "Cinema-goers complain that Oscar favourite The Artist has no dialogue.") 
In previous years, blockbusters like Mission: Impossible would at least be acknowledged by the Academy, usually with a technical nomination like Sound Mixing or Visual Effects. (That's where you'll find Transformers: Dark of the Moon.) But Mission: Impossible got shut out completely. Were voters making a statement about Tom Cruise, who has shepherded the M:I franchise to the point of picking screenwriters and directors, and investing his own money? 
Cruise wasn't the only superstar dismissed by Academy voters. Leonardo DiCaprio, for example, was ignored for his turn as J. Edgar Hoover, probably because the film received at best lackluster support. Pixar (with Cars 2) was shut out for the first time from Animated Feature Film, which has instead such little-known titles as A Cat in Paris and Chico & Rita. (Also ignored: Steven Spielberg's motion-capture cartoon The Adventures of Tintin.) I'd love to see the smart, funny Rango win, but I believe it's more likely the Academy will award Puss in Boots 3D, a smart addition to a very successful franchise.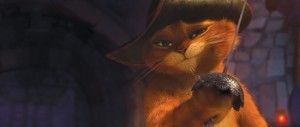 More puzzling to me was how Shailene Woodley, so affecting in The Descendants, was overlooked for Best Supporting Actress. The Descendants, my choice for Best Picture, has had a puzzling reception. Some critics feel that it is old-fashioned, perhaps because its director, Alexander Payne, still pays attention to elements of filmmaking like composition and editing. Moviegoers, on the other hand, seem reluctant to try a film that appears to be about death. But no other movie in 2011 cut so deeply into what it means to be in love, to be in a family, to lose what you hold most dear.
With nine Best Picture nominations, and only five for Best Director, Oscar host Billy Crystal will have plenty of chances to repurpose one of his classic jokes from previous ceremonies: "Extremely Loud & Incredibly Close, a film that apparently directed itself." He can use Best Picture noms The Help, Midnight in Paris, and Moneyball as well, none of whose directors were nominated. This is the first time director Stephen Daldry wasn't nominated for one of his films. And Moneyball, directed by Bennett Miller, received nods in four other major categories. (Let's see if Columbia tries to cash in on Jonah Hill's Supporting Actor nomination when it releases 21 Jump Street in March.)
Oscars are often awarded for careers, not for individual films. James Stewart's Oscar for The Philadelphia Story is viewed now as a consolation prize for losing out on Mr. Smith Goes to Washington. Max von Sydow, whose resume includes landmark Ingmar Bergman films like The Seventh Seal and Wild Strawberries, as well as decades of appearances in Hollywood titles, might win for a stunt supporting role in Extremely Loud & Incredibly Close. Christopher Plummer started in films in 1958, starred in The Sound of Music, and was nominated in 2010 for The Last Station. His role in the crowd-pleasing Beginners could finally net him an Oscar.
Finally, Documentary (Feature), a category the Academy fiddles with to little avail. The list of past films that didn't even receive nominations is shocking: The Thin Blue Line, Hoop Dreams, Roger & Me, for example. This year the Academy offered voters a shortlist of 15 titles, somehow neglecting to include Werner Herzog's Into the Abyss. Among those that failed to make the final cut of five movies was the extraordinary and moving Project Nim. Still in the running: Paradise Lost 3: Purgatory, a documentary I believe helped free the West Memphis Three from prison. I was fortunate enough to interview co-director Joe Berlinger in one of my first Reel Culture postings.
Next year the Academy will change the nominating procedure once again. Documentaries will not only have to have a theatrical release, they will have to be reviewed by The New York Times or The Los Angeles Times. That will make it much harder for films about challenging subjects to reach an audience.