A Night at the Opera
Weegee's wartime snapshot was widely seen as social criticism, but it was, in fact, a farce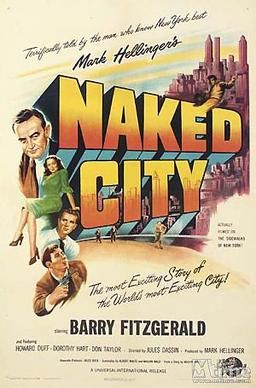 The camera doesn't lie, people used to say, before they knew better. Arthur Fellig, the Austrian-born photojournalist who clawed his way to New York notoriety in the 1930s and '40s under the name Weegee, liked to dispense that bunkum too. "A photograph is a page from life," he wrote in Naked City (1945), an anthology of his newspaper work, "and that being the case, it must be real."
Well, here are some facts behind The Critic, shot on the opening night of the opera season, November 22, 1943, and first published in Life magazine and now on view in an exhibition of Weegee's work at the J. Paul Getty Museum in Los Angeles. "The Metropolitan 'first night' in the second year of the Second World War had more chi-chi than is usual in times of national—and international—stress," the New York World-Telegram reported. "The place was packed. The audience was a most cordial and fancily got up one, and—incidentally—the opera was Boris Godunov."
The spry moll on the left is Mrs. George Washington Kavanaugh, a fabulously rich and frivolous fixture of New York society who drank champagne from her slipper to titillate the paparazzi, though they weren't called that back then. Her friend is Lady Decies, nee Elizabeth Drexel, who married into the British aristocracy after burying two husbands. The first lived just long enough to sire a son of his own and then expired, presumably of tuberculosis. The second told her on their wedding night that women were physically repulsive to him and that he had married her for her money, which he then spent as fast as she would let him until his death 28 years later. (She kept up a charade of domestic bliss to protect her dear, unsuspecting mother.)
And what about the grumpy proletarian to the right? She was a Bowery boozer, lubricated by Weegee's assistant and squired uptown on Weegee's instructions. Though not in on the scheme, she glowered on cue when loosed on Weegee's prey. Unfazed in their tiaras, the ladies swept on to face the flashbulbs. The scathing social critique enshrined in this image of a seemingly spontaneous encounter is agitprop set up by the guy behind the lens.
And what a poseur he was. After publishing Naked City, Weegee amused himself with bit parts in movies, lecturing and endorsement deals. By the time he died, in 1968, of a brain tumor, his career had become something of a joke. A portrait from the '50s shows Weegee on a throne and in full regalia, puffing a cigar, camera in hand. "To all my subjects," he signed it.
One subject—our Mrs. Kavanaugh—seems to have borne him no ill will. She posed for another photographer with Weegee, along with her daughter Leonora Warner and grandson Charles G.K. Warner, known as Shot.
Shot's gifts as a raconteur have wrapped The Critic in yet another layer of fable. He has reportedly been in decline since 1993, when 75 friends and family members regaled him with an album of reminiscences for his 75th birthday. But in those pages, a reader meets a hugely adored gentleman, scholar, rogue, connoisseur, linguist (he studied Icelandic!), bon vivant and angler. The most popular of his stories has entered the literature, via Miles Barth's Weegee's World.
"Ironically, this photograph was used by the Nazis in World War II as propaganda," Barth wrote. "During the invasion of Anzio, Italy, in late 1943, Charles Kavenaugh [sic] was sitting in a foxhole when out of the skies came leaflets reproducing 'The Critic.' Inscribed underneath the image were the words, 'GIs, is this what you're fighting for?' Kavenaugh remembers being too embarrassed to mention to anyone that the woman in the photograph was his grandmother."
Not bloody likely. In his entertaining, Web-published manuscript-in-progress, Dame Gossip, Robert Wernick, who first met Shot in Paris in the post-victory euphoria of 1945, reports that Shot originally ascribed the incident to an old schoolmate who had been fighting in Italy. "Every time I heard the story, there seemed to be a few details added," Wernick notes, "and as I have repeated the story over the years I have added details, too."
A forensic reading of the birthday album reveals what seems like the authentic source of the anecdote. Herewith the testimony of Jack Pierrepont, who joined the National Guard as a member of the Seventh Regiment, as did Shot. They wound up in a hellhole named Camp Stewart, Georgia.
"After mail call one day Shot was seen with an unusual number of letters. Our curiosity was aroused. When the mail was opened, newspaper clippings fell all over the floor....The clippings all related to the current opening of the Metropolitan Opera, where Shot's grandmother was immortalized by many photographs in her tiara, bracelets and ermine. Shot was mortified as we all hooted with delight."
Three years later, when The Critic was taken, Grandmother was still up to her old tricks. On some points, the camera doesn't lie. Weegee faked it, but what a shot. Shot faked it, but what a tale.