A New Vision for a Museum on the Mall
Architect Douglas Cardinal hopes to realize his plan for making the National Museum of the American Indian into a Washington landmark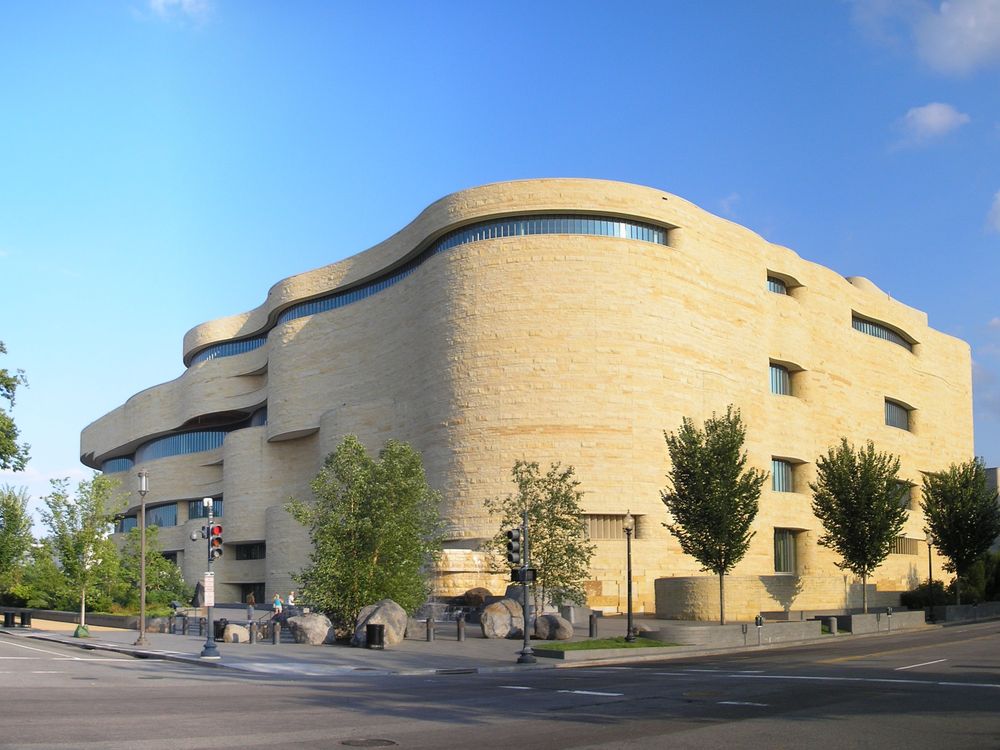 If all goes according to plan, by the year 2002 a striking new structure will grace the last piece of available real estate on the Mall between the U.S. Capitol and the Washington Monument. The proposed National Museum of the American Indian (NMAI) is slated to occupy a wedge-shaped site across the Mall from the East Building of the National Gallery of Art. The construction of the museum presents the first opportunity to create in Washington a place that honors the Native inhabitants of the Americas.
Canadian architect Douglas Cardinal, working in association with the Philadelphia architectural firm of Geddes Brecher Qualls Cunningham, has created a preliminary concept for the museum that promises to make it "one of the most unusual and talked-about buildings in the country," according to author Jon Krakauer. "An assemblage of sweeping curves and gravity-defying planes unlike anything seen before in Washington," the design was modeled on forms found in the natural world. Noted for his organic, free-form style, Cardinal has won international recognition for such projects as the Canadian Museum of Civilization in Hull, Quebec, and the Edmonton Space & Science Centre in Alberta.
Cardinal faces formidable obstacles, says W. Richard West jr., director of the NMAI, but West has no doubt that the architect will prevail. "Among the very fine architects who sought this commission," he explains, "Cardinal was selected for several compelling reasons. He was a Native architect of international repute. His organic approach seemed especially well suited to a museum concerned with Native art forms. And equally important, the selection committee was confident that he could deal with the immense challenge of building this particular museum in this particular setting."