A Love Letter Set to Music
The night a teenager met the girl of his dreams 50 years ago, the stars were bright above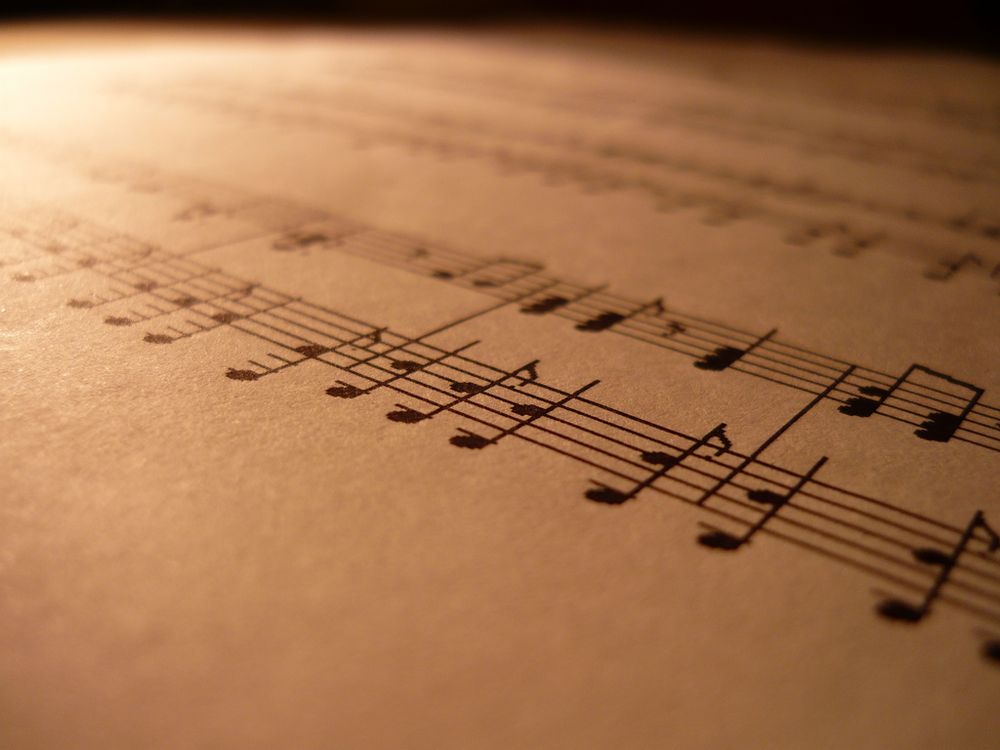 Shoo doot 'n shoo be doo,
Shoo doot 'n shoo be doo...
You were on the dance floor with the one who turned you inside out. And then the music started, and you closed your eyes and floated away.
In the still of the night
I held you, held you tight
'Cause I love, love you so
Promise I'll never let you go
In the still of the night...
Everyone has a special song buried somewhere in their memory. For me, and I suspect for a lot of others of my generation, a doo-wop ballad that a 19-year-old soldier wrote to his sweetheart while standing guard duty on a starry fall night still shimmers like the eternal first love. As its author would agree. "There were other nights that we spent together," says Fred Parris, "but there's only one first time."
More than a decade ago, "In the Still of the Night" was voted the number one song by listeners on WCBS-FM's 20th anniversary all-time top 500, ahead of even "Earth Angel," "Mack the Knife" and "Hey Jude."
Recorded with Parris' group, The Five Satins, in a church basement in New Haven, Connecticut, it was released in 1956. The song didn't scale the pop heights of Elvis Presley's number one hit that year, "Heartbreak Hotel," but its popularity would grow, thanks to its simplicity and its meaning for blacks and whites, men and women, boys and girls. It has what music professor and author Gage Averill describes as "great resonance," engendering "intense nostalgic revivalism" that continues today.

I remember that night in May
The stars were bright above
I'll hope and I'll pray
To keep your precious love...
Almost effortlessly, the three-minute, five-second song distills the era's seething social energies. "The sexual revolution and youth revolution and racial revolution that emerged in the 1950s are all intermingled in the music," says Tom Heed, an associate professor of American history at Ramapo College in New Jersey. "You can't think of one without the other." Jim Loehr, a Florida-based psychologist and author, says "the song really touched a nerve that was deeper than most people realized. Music reflects so much of where people are. It's the way culture vibrates at that particular time."

So before the light
Hold me again, with all of your might
In the still of the night...
But what is it about "In the Still of the Night," which rock critic Robert Christgau calls "my favorite doo-wop song," that evokes such strong emotions for so many listeners? "When I hear that song," says psychotherapist Roberta Schiffer, "I smile. It was a way to be sexy, without being overtly sexy. It was still there, the body feelings and the reaction of sexual feelings."
Ronald Taylor, vice provost for multicultural and international affairs at the University of Connecticut, grew up in the segregated sections of Tampa-St. Petersburg. Music, he says, was "somewhat safer" to grapple with than more provocative civil rights issues. "It signaled in various places that change was upon us. And that kind of integration was significant."
Fred Parris met Marla, the "girl of my dreams," at an amusement park in West Haven, Connecticut, in May 1954, fifty years ago last month. "Destiny prevailed," Parris recalls. "I couldn't believe my luck." He and Marla got engaged, and when he enlisted in the Army in 1955, she moved in with Parris' family.
After spending a weekend with her in Connecticut, the young soldier spent the entire train ride back to Philadelphia, where he was stationed, thinking about "how we met, the good times, that day in May." He goes on. "When I arrived at camp, I went straight to the day room. There was a piano there and I started playing the chord in my head and the words in my heart. Before I realized it, it was time to go to guard duty. It was a cold, black night, and the stars were twinkling. The setting was very apropos for my feelings and emotions."
Alas, that Connecticut weekend would be the couple's last together. That winter, Marla yielded to her mother's pleas to join her in California. The couple saw each other only one more time.
Over the years, Parris would marry twice, rebound from flirtations with drugs and alcohol, survive a decade-long legal challenge by an ex-Satin to the rights to the name of his group and see "In the Still of the Night" recorded by artists ranging from Ronny Milsap, BoyzIIMen and the Beach Boys. There have been many "Five Satins" groups. Their last hit, "Memories of Days Gone By," was recorded in 1982. The group, with Parris singing lead tenor, still performs at golden oldie convocations.
"The song was like a love letter set to music," Parris says today. "It squeezed every bit of romance out of me."
"It's an accident that happened perfectly," Walt DeVenne, a Boston-area disc jockey for almost four decades, says of the song's enduring quality. "It was our music—the kids' music. Blacks, whites. The music was good. You didn't care if it was white or black. It didn't matter."
Film and TV composer Ron Jones agrees. "There's a tangible chemistry that the song evokes," he says. "The black farmer in Mississippi can listen to it differently than a steelworker in Canada, but they both relate to the romance of the time and the mind." It makes you feel, he adds, "like being on Sputnik looking down rather than being in a car looking up. It's this broad landscape, with lyrics so broad you could be in Russia. It's operatic, with a high tenor above the accompaniment like 'Ave Maria,' and its chord progressions are hymn-like, like knights in shining armor. That's why it has the power. It is universal."