A Lens on the Land
Twelve noted photographers respond in images to areas designated by the Nature Conservancy as Last Great Places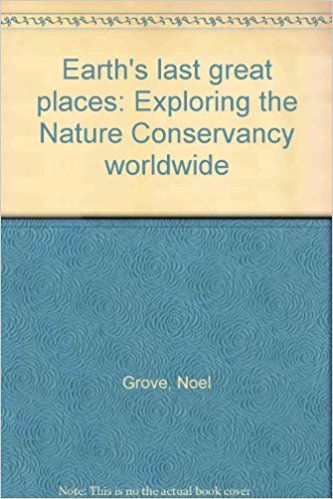 "In the end, the dogs pointed the way. they love going to new places, and I knew they would be interesting photographically in a natural environment." The speaker is the renowned photographer William Wegman, and he is talking about the commission he was given by the Nature Conservancy to visit and respond to one of the biologically rich lands and waters that the organization has designated as Last Great Places. Wegman, who is noted for his portraits of his weimaraners, chose Cobscook Bay, a shallow estuary in northeastern Maine known for its 20-foot tides and diverse marine life. His images and those of the 11 other contemporary photographers who were asked to focus their cameras on these important natural areas have been assembled into a traveling exhibition titled "In Response to Place." The show, which explores the intricate connection between the natural world and human beings, will make its debut at the Corcoran Gallery of Art (September 15-December 31) and will then continue on to seven other venues across the country. The exhibition is accompanied by a 160-page book, due out from Bulfinch Press this month.
By asking these artists to record their own experiences of the Conservancy's Last Great Places, says the project's curator, Andy Grundberg, "I wanted to investigate new ways of thinking about how the camera could depict our relationships to the land, to beauty, and to nature in general." From the Shawangunk Mountains of New York to the Pribilof Islands of Alaska, from the monumental rock formations of Utah's Colorado Plateau to the mystical pyramids of Mexico's Maya Forest, the participating photographers set out to capture their own personal sense of the place they visited and to crystallize their perception of its geography, its people and its import.
"As the photographers explore in this exhibition and book," writes Nature Conservancy president Steven J. McCormick, "people are just as much a product of landscape as wildflowers and jaguars." The Last Great Places "are landscapes where the natural world still bears hope and promise for all its inhabitants."
—Diane M. Bolz