A Forgotten Tennessee Williams Work Now a Motion Picture
Written in the 1950s, "The Loss of a Teardrop Diamond" was forgotten until it was recently adapted into a major motion picture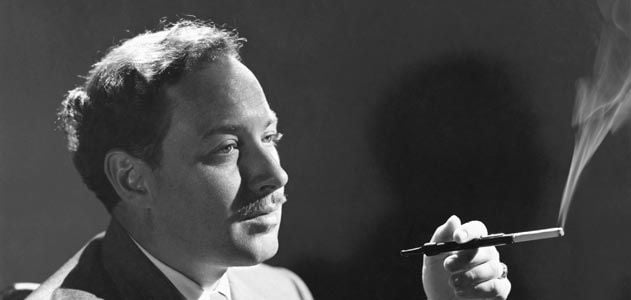 In April 2009, a collection of previously unpublished short stories and essays by Mark Twain was issued by HarperStudio. Vladimir Nabokov's last novel, The Original of Laura, came out last November, despite instructions that his notes be burned should he fail to finish it. Now the trend of posthumous publication is seeping from books to movies. In December, The Loss of a Teardrop Diamond, a film based on a never-before-produced screenplay by Tennessee Williams opened in theaters.
Set in the 1920s, The Loss of a Teardrop Diamond centers upon Fisher Willow, a young woman living with her aging aunt while navigating the treacherous waters of Memphis society. The reputation of her father, an unscrupulous plantation owner, lingers over Fisher like a dark cloud as the headstrong heroine tries to distance herself from the tainted legacy. With her aunt's teardrop-shaped diamond earrings clipped to her ears and with the handsome young Jimmy Dobyne as her escort, she flaunts her charms and ignores the gossip. Jimmy is the youngest scion of a once-great Southern family now fallen on hard times. (His father is a drunk and his mother is in an insane asylum.) Aware that Fisher's affection, combined with her wealth, might help him lift his family from its penurious state, Jimmy toys with the idea of a more formal commitment. When one of Fisher's earrings goes missing, however, he becomes a suspect, and the tensions that have simmered between them come to a boil.
When Williams began writing Teardrop Diamond in 1957, he had already developed the signature dramatic themes and characters that his work evokes. His strong, but seemingly neurotic female characters who chafe against the strictures of society, are fully present in Teardrop Diamond. Williams scholar Robert Bray draws parallels between Fisher and Carol Cutrere in Williams' Orpheus Descending. Both "are decadent aristocrats who choose to ignore Southern conventions and act more like reckless Gypsies," says Bray. Such sympathetic characters distill the essence of Williams' work, says Jodie Markell, director of The Loss of a Teardrop Diamond. Like Blanche in A Streetcar Named Desire and Maggie in Cat on a Hot Tin Roof, Fisher, Markell says, is "too smart, too sensitive, too sensual, too romantic, to survive in a harsh world." Bryce Dallas Howard, the actress who plays Fisher, adds another flawed but subtly charming Williams woman to the canon.
Although Williams was not new to screenwriting when he began Teardrop Diamond, his earliest efforts had not met with much success. As a nearly unknown young writer working for MGM in 1943, he saw much of his screen writing flat-out rejected, including a work that would become the basis for The Glass Menagerie. It was not until director Elia Kazan urged him to write Baby Doll (1956) that one of his original screenplays was made into a movie. It garnered a Golden Globe for Kazan and several Oscar nominations. Teardrop Diamond, like Baby Doll and Cat on a Hot Tin Roof, is set in the Mississippi Delta, an area that Bray says was one of the playwright's central locales during his youth. Mentally and physically, Williams was "revisiting" the region in the 1950s, says Bray, editor of The Tennessee Williams Annual Review. Cat had won a Pulitzer Prize in 1955, "so Williams very much had the Delta in mind during these years for financial as well as artistic and inspirational reasons."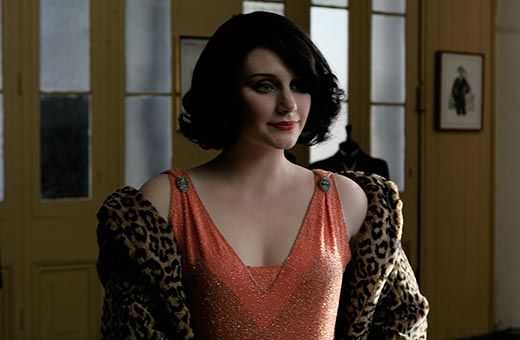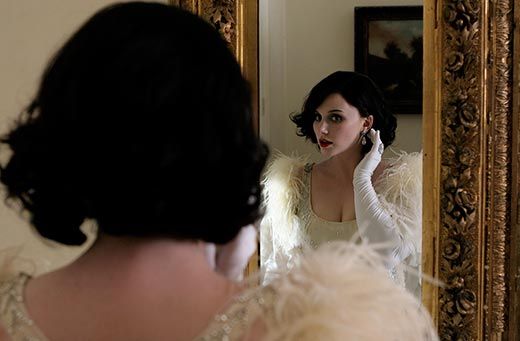 At the time Williams started Teardrop Diamond in the late '50s, his fame and fortune were peaking and he had numerous projects under way. After Cat on a Hot Tin Roof was made into a critically lauded film, Hollywood came courting. Still, despite earning a portion of the box-office revenue and up to $400,000 a pop for selling the film rights to his plays, Williams remained paranoid about the precariousness of his finances and his talent. "My writing [is] declining," he told an interviewer after negative reviews of Orpheus Descending. He was also growing apart from his longtime companion, Frank Merlo. As he worked on Teardrop Diamond in the summer of 1957, Williams, struggling with depression, addiction and extreme paranoia, began intensive and regular psychotherapy, meeting a doctor five times a week. The analyst suggested that Williams leave Merlo and attempt to live as a heterosexual. Worried by the playwright's increasingly unstable state, he also advised a total hiatus from work.
Williams ignored the doctor's advice. And it seems that working on Teardrop Diamond was a palliative. "This A.M.," he wrote in a diary entry from June 1957, "I was able, for the first time in months to do some satisfactory work." The work, he added in a parenthetical note, was The Loss of a Teardrop Diamond. But the screenplay would remain unproduced, and practically unheard of, for years to come.
It seems to have dropped off the radar for a time. It's unlikely, though, that it completely disappeared from Williams' consideration.
In 1984, one year after Williams' death at age 71, New Directions published four then unseen screenplays that had been found among the playwright's papers. They included an "Author's Note" that Williams had attached in 1980. "I feel that The Loss of a Teardrop Diamond (on film) will require a great deal of visual magic," Williams wrote, "the kind that added so much to such recent films as Coal Miner's Daughter, The Deer Hunter and Apocalypse Now." Set in the '20s, written in the '50s and updated in the early '80s, Teardrop Diamond, Williams apparently hoped, would still be produced at some point.
Even if the story does not rank aesthetically among Williams' best—works like Streetcar, which recently played on stage to sold-out audiences in Washington D.C. and New York—it is still a welcome addition for those with an interest in the playwright's oeuvre. In his memoirs Williams once wrote, "All good art is an indiscretion." Perhaps the act of reviving a deceased author's work is itself a kind of indiscretion, a potential insult to the reputation the writer left at the time of his death. But with the unearthing of this work, the canon of Williams' art expands, and this deepened insight into a playwright's life and work is a cause for celebration.