A Collection of Baseball Firsts
Who hit the first grand slam? Who was the first pinch hitter? Presenting the nine players of Smithsonian's "They Did It First" All-Star Team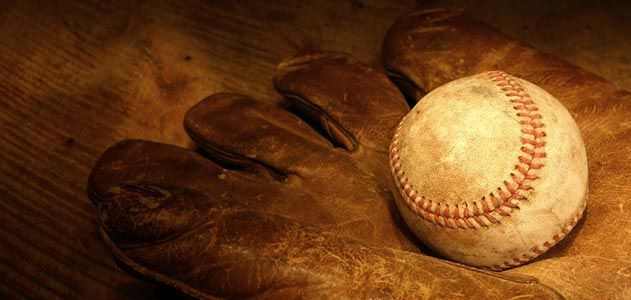 The First Hit: Jim O'Rourke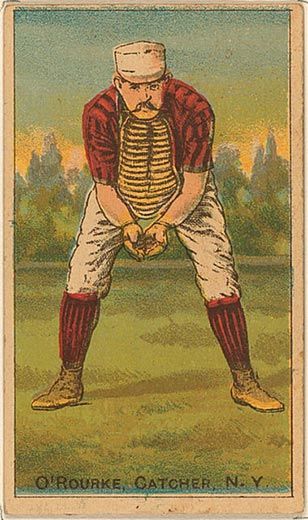 On April 22, 1876, O'Rourke scored the first hit of the newly formed National League (NL) when he was playing for the Boston Red Caps. (The American League would jump from the minors to the majors in 1901; the American League and the National League are the two leagues that still compete today.) O'Rourke—who was playing with the New York Giants by the time he appeared on this 1887 baseball card—captured the National League batting title in 1884 by hitting .350, and in 1888 and '89 helped New York to its first two league championships. An article in Sporting Life (1878) declared: "As a thrower, too, he stands preeminent, being credited with a throw of 365 feet, the next to the longest yet accomplished by any player." O'Rourke was elected to the National Baseball Hall of Fame in 1945.
First Grand Slam: Roger Connor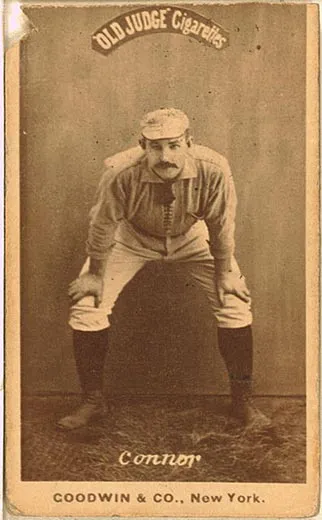 On September 9, 1881, Connor hit the first grand slam home run in major-league history. He was playing with the Troy Trojans—a small franchise that was shut down one year later to form the New York Gothams (which then became the Giants). Connor was known as the 19th century's home run king, and held the lifetime home run record of 138 before he was surpassed by Babe Ruth in 1921. Ruth would build on his total, holding the record of 714 career home runs for another 53 years. In 1885, Connor was one of the founders of the first sports trade union, the Brotherhood of Professional Base Ball Players, which established the short-lived Players League to compete with the National League. Connor earned the nickname the "Oak", for being unbendable, when, in 1890, he turned down a lucrative offer to rejoin the National League. He was elected to the Baseball Hall of Fame in 1976.
First to Wear Shades: Paul Hines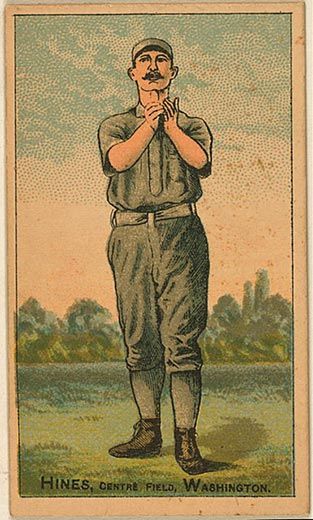 The Providence Grays' center fielder is credited with being the first player to wear sunglasses on the field, in 1882. In subsequent years, players experimented with various methods to keep the sun out of their eyes. According to ESPN writer Paul Lukas: "A big breakthrough came in 1912, when Pittsburgh manager Fred Clarke devised a cap with snap-down lenses bolted right into the brim." True sunglasses didn't catch on with players until Foster Grants were mass-marketed in the 1930s to take advantage of the growing popularity of sunbathing. Hines, who later went on to play with the Washington Statesmen, has also been credited with baseball's first unassisted triple play, in 1878, although that fact is now disputed among baseball historians.
First Pinch Hitter: Mickey Welch
"Smiling Mickey" Welch is credited as the first pinch hitter in major-league history, when he batted for a New York Giants teammate on September 10, 1889—and struck out. The first successful pinch hit would be three years later, by Jack Doyle of the Cleveland Indians. (As Paul Votano notes in his book Stand and Deliver: A History of Pinch-Hitting, managers during this era were reluctant to rely on this practice because "many teams only had three pitchers on their rosters and, at most, only one or two substitute position players.") Welch, however, is best known as a pitcher. On August 28, 1884, Welch struck out the first nine batters he faced, a record that still stands today. He was elected to the Baseball Hall of Fame in 1973.
First Member of 3,000 Hit Club: Cap Anson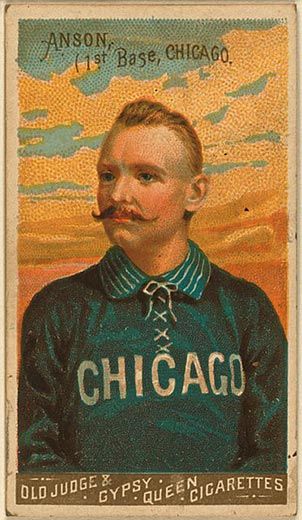 The famous player/manager for the Chicago White Stockings was the first to achieve 3,000 hits—thereby beginning the "3,000 Hit Club" in 1897, which currently consists of 27 players, including Pete Rose, Wade Boggs, Hank Aaron, Stan Musial and Roberto Clemente. Although Anson is widely regarded as the best player of the 19th century—and was elected to the Baseball Hall of Fame in 1939—his memory is tainted by his strident racism. He frequently spoke out against the inclusion of African-American players in major-league baseball—and ultimately emboldened other teams to refuse to sign African-Americans.
First to Use a Helmet: Roger Bresnahan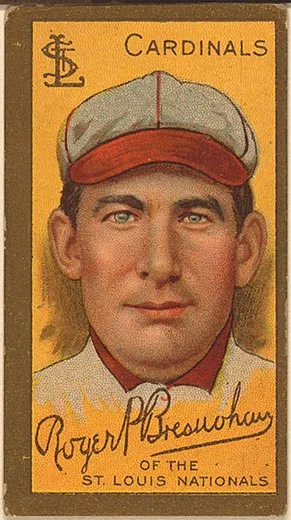 After getting beaned by a ball, the New York Giants' Bresnahan was the first player to experiment with wearing a batting helmet in 1905. It was an awkward device—similar to an inflated boxing glove wrapped around the head—created by inventor Frank Mogridge. (Batting helmets would not become mandatory until 1971.) As a catcher, Bresnahan would introduce far better protective gear to the game, including shin guards and padding for catcher's masks. During his 17-year career, Bresnahan played all nine positions with several teams. He was elected to the Baseball Hall of Fame in 1945.
First AL Pitcher With Two Complete Game Victories in One Day: Frank Owen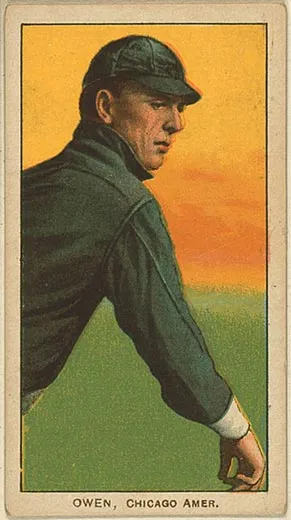 Nicknamed "Yip" because he hailed from Ypslanti, Michigan, Owen became, on July 1, 1905, the first American League pitcher to have two complete game victories in the same day, a feat unfathomable by modern standards. (The last pitcher to accomplish this was Cleveland's Dutch Levsen in 1926.) Owen was part of the quartet of talented White Sox pitchers (including Nick Altrock, Ed Walsh and Doc White) who led their team to 77 wins in 1906.
First, and Only, 500 Game Winner: Cy Young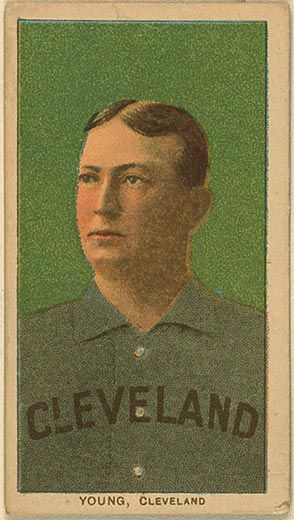 On July 19, 1910, Cleveland pitcher Cy Young won his 500th game—a record that remains unsurpassed. (He retired with 511 wins, almost 100 more than any other pitcher in history.) While playing for Boston in 1903, he won two games in the first modern World Series to help his team win the championship. He was elected to the Baseball Hall of Fame in 1937. In 1956, one year after his death, major-league baseball honored his memory by establishing the Cy Young Award, which is bestowed annually upon the best pitchers in the game.
First Left-Handed Member of 300 Win Club: Eddie Plank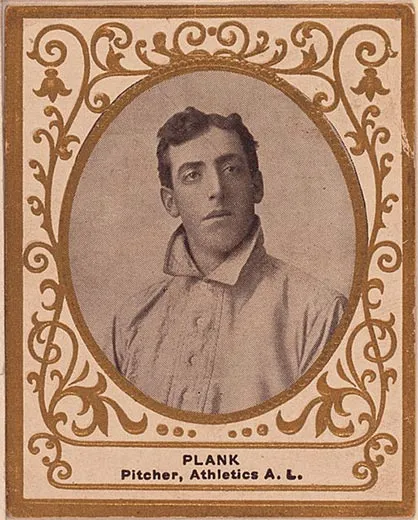 On August 28, 1915, while playing for the St. Louis Terriers, Plank became the first southpaw pitcher in history to record 300 wins. He would retire with 326 victories—a record that would later be beaten by Warren Spahn and Steve Carlton. Still, to date, he posted more shutouts and completed more games than any other left-hander. Plank was known for some annoying habits—notably, his tendency to dillydally on the pitcher's mound. According to baseball writer Rich Westcott, fans who rode commuter trains to the ballpark would not come to games when Plank pitched because they feared they would miss their trains home. He was elected to the Baseball Hall of Fame in 1946.