A Bear-Handed Grab
How a stranded cub became the living symbol for one of America's best-known advertising campaigns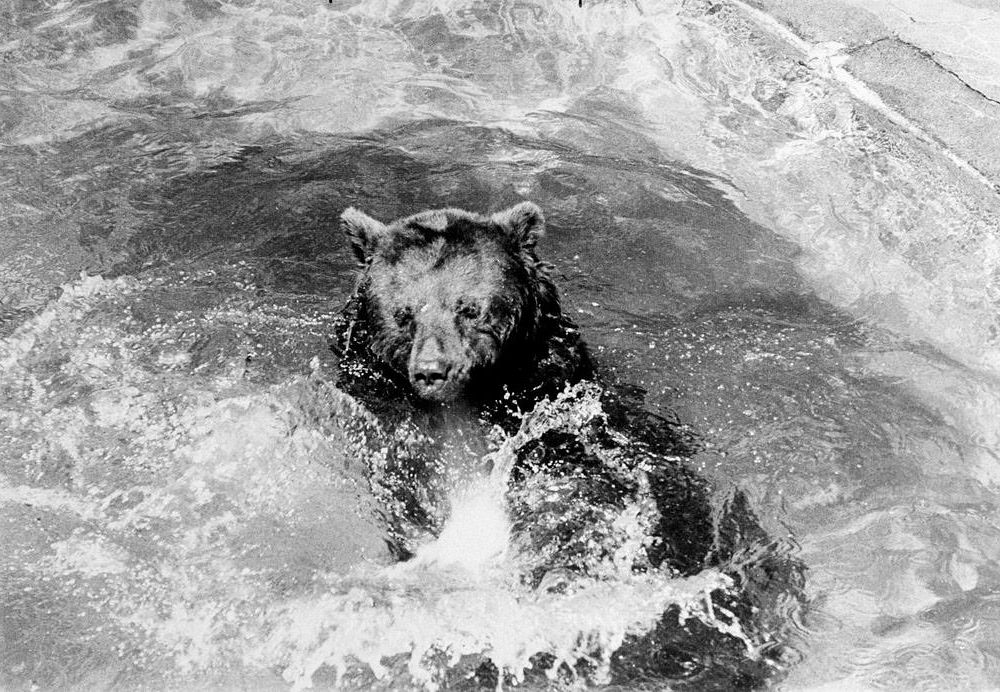 G. W. Chapman plucked America's most famous bear from a forest fire near Capitan, New Mexico. It was May 1950, and Chapman was a 20-year-old U.S. Forest Service rookie fighting the biggest blaze he'd ever seen. Dry winds whipped a firestorm toward him and his crew, and they lay flat on a rockslide while flames crowned in the treetops. "When it was all over, we heard this little strange noise," Chapman recalls. "And here was this bear cub up in a burned tree." They called the cinnamon-colored creature—badly singed, but still breathing—Hotfoot Teddy.
Chapman wrapped the 3-month-old cub in his Army field jacket and carried him to base camp, along the way glimpsing corpses of deer and bears "that weren't so lucky making it out," he says. A game warden flew Hotfoot to Santa Fe for treatment and cared for him at home. Within weeks, the growing bear was bullying the family dog and overturning furniture. Eventually, the director of the New Mexico Department of Game and Fish offered the animal to the Forest Service, which promptly adopted the cub and outfitted him with a stage name: Smokey.
Actually, the agency, which celebrates its centennial this year and will participate in this summer's Folklife Festival on the National Mall, had debuted a cartoon black bear named Smokey in 1944. Sporting a forester's hat and bluejeans, the bear cautioned, "Only you can prevent forest fires." (In 2001, forestry officials changed the slogan to "Only you can prevent wildfires," while underscoring the growing awareness that some natural fires benefit forests.)
The safety campaign's first living symbol took up residence at the Smithsonian's National Zoo in June 1950. When he arrived, "children screamed with delight and photographers flashed scores of bulbs," the Washington Post reported. The press couldn't get enough of the ursine celebrity. In 1962 the Zoo brought him a "wife," as the Post persisted in calling her, named Goldie, who was "a blond from New Mexico," the Los Angeles Times noted. Over the next decade, Smokey, in "monklike abstinence," hadn't "so much as given his bride a second look, except when she tries to take too much fish," Kenneth Turan wrote in the Post, and the pair never mated.
Smokey received more than four million visitors a year. He got so much fan mail that the Postal Service gave him a separate ZIP code. A 1968 survey found that kids liked the cartoon cub more than Bullwinkle. Smokey died, heirless, in 1976 to a chorus of obituaries.
As for Chapman, he used the $300 bonus he'd earned working the 1950 Capitan blaze to get married. He later launched a civil service Air Force career. Now retired in Alamogordo, New Mexico, he's scheduled to come to the Folklife Festival and talk about his run-in with Smokey.
A small yellow sign emblazoned with a black bear's head hangs on the front of Chapman's Ford pickup. People ask him about it. Sometimes he spills the whole story. Sometimes he just says, "Oh, I like bears."