5 Essential James Bond Accessories
The stylish spy wore a Rolex and sunglasses that you can't buy on Black Friday on any other day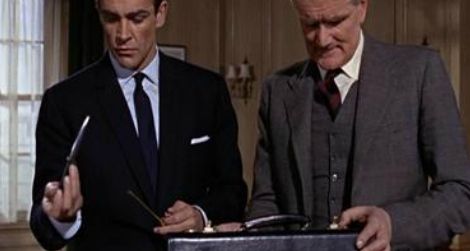 James Bond's accessories are never what they seem, thanks to the ingenuity of "Q" as Desmond Llewelyn was known in the 17 007 films in which he appeared. A watch was never just a timepiece. A briefcase was never a mere file holder. His accessories weren't chosen for style (although, of course, if they were Bond's, they were always stylish), but for their function. In those 17 films, audiences would await Q's customary arrival. He'd present an impeccably dressed Bond with his new handy—and always handsome—tool kit, demonstrating gadgets that would be critical to the upcoming mission. With just the click of a button or the turn of a knob, those inventions always got 007 out of a bind, debilitating his enemy and enabling a quick getaway.
What better way to prepare for Skyfall, the latest James Bond movie that's opening in theaters today, than a look back at five accessories-turned-gadgets-turned-accessories spanning five decades of Bond films.
1.  Briefcase
Movie: From Russia With Love (1963)
Bond: Sean Connery
Desmond Llewelyn made his first appearance as Q in From Russia With Love. After meeting Bond (Sean Connery), he demonstrated how the nondescript black leather briefcase could turn lethal. Complete with 20 rounds of ammunition, a flat throwing knife, an AR7 folding sniper rifle .25 caliber with an infrared telescopic sight, 50 gold sovereigns and explosive tear gas, Q's creation was a serious attache.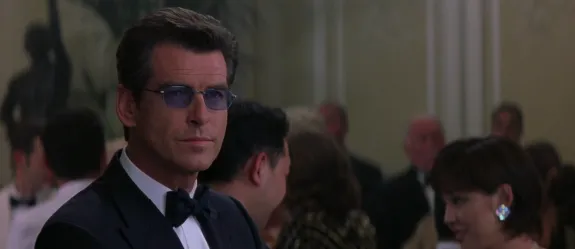 2. Glasses
Movie: The World Is Not Enough (1999)
Bond: Pierce Brosnan
Bond wore these (humorously unstylish and conspicuous) blue-tinted X-ray glasses to enable him to see through clothing and get the upper hand on who was packing heat. Amusingly, the X-ray specs also provided an unexpected benefit for Bond. Bespeckled, he could use his special powers to observe women's undergarments (What a coincidence!).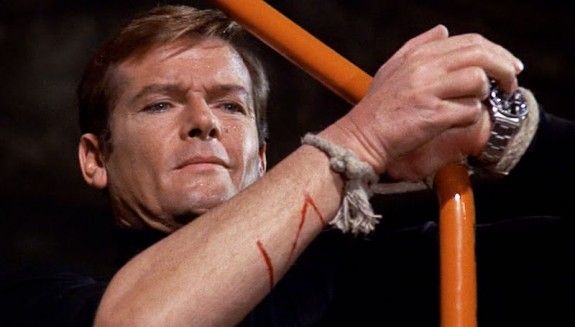 3. Watch
Movie: Live and Let Die (1973)
Bond: Roger Moore
When is a Rolex more than a status symbol? When it can shoot lasers and deflect bullets, of course. In Live and Let Die, Moneypenny presents a Rolex to Bond after Q has equipped it with its special features. Besides deflecting bullets, the watch featured a spinning bezel, essentially a mini rotating saw that helped him cut rope. Bond counted on this accessory to free himself from captivity, including once from a pool of man-eating sharks.
The Rolex "Sawtooth Submariner" that Moore wore in Live and Let Die sold for $198,000 at Christie's  in November 2011.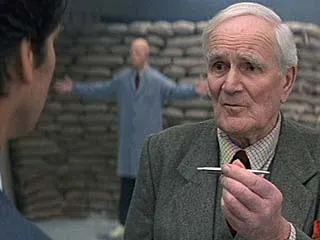 4. Pen
Movie: Goldeneye (1995)
Bond: Pierce Brosnan
Another day, another killer pen. Click the top of this Parker Jotter pen three times and it detonates a grenade. After Q showed Bond his latest instrument of death, Bond quipped, "They always say the pen is mightier than the sword." Q responded, "Thanks to me, they were right."
You, too, can own this pen for just $8. Explosive capabilities not included.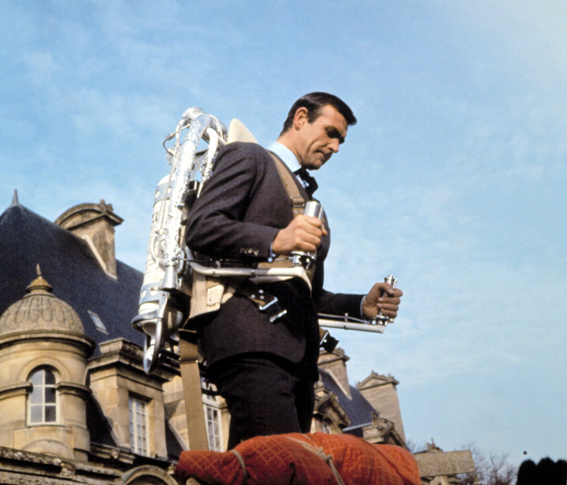 5. Jetpack
Movie: Thunderball (1965)
Bond: Sean Connery
Jetpacks were the way of the future that never quite arrived. We'd all own one and zoom around to run errands or get to work. In  Thunderball, their full potential was envisaged when Connery used one to airlift himself back to his Aston Martin after killing Colonel Jacques Bouvar.
The pack Bond strapped onto his back had been developed by Bell Aerosystems as the Bell Rocket Belt. Using hydrogen peroxide fuel, the pack could only be flown for 20 seconds. The scenes in Thunderball were shot using two stuntmen and the abrasive sound of the jets was overdubbed with the more gentle sound of a fire extinguisher.
Fun fact: In 1984, a Rocket Belt was used in the opening ceremony for the Olympic Games in Los Angeles.
A few decades later, our go-go-gadget cufflinks have been activated as we await 007′s latest mission in the 23rd Bond film, Skyfall.