Arizona - Cultural Destinations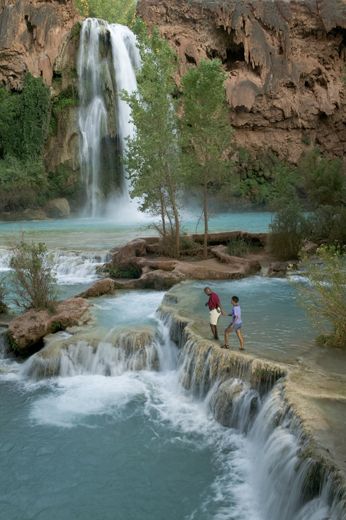 The human presence in Arizona can be traced back more than 12,000 years to the Anasazi, Hohokam, Mogollon, and Salado peoples. Presently the state is home to 22 federally recognized nations. For an overview of how native tribes have enriched the heritage of the state, visiting the oldest and largest museum dedicated to anthropology in Arizona is key. The Arizona State Museum in Tucson explores the intersection of people, objects and stories. One of its permanent exhibitions is "Paths of Life," which features in-depth explorations of the ten tribes of Arizona and northwest Mexico.
The Latino and Hispanic presence in Arizona is a rich and integral one. One of the earliest Spanish arrivals was Francisco Vasquez de Coronado, who explored what is now Arizona in 1540 in search of the fabled Seven Cities of Cibola. In Bisbee, visitors can tour the Coronado National Memorial, where Coronado marched his 339 soldiers and 1,100 Indian allies through the desert and mountains of the surrounding area. After this, visitors can continue on in the conquistador's footsteps by driving the Coronado Trail, which is a 123-mile trek of paved road that extends from Clifton to Springerville, showcasing Arizona's breathtaking and unique landscape.