A Young Eagles Flight Is Just the First Step
EAA has a flight plan for you, and it could save you $10,000.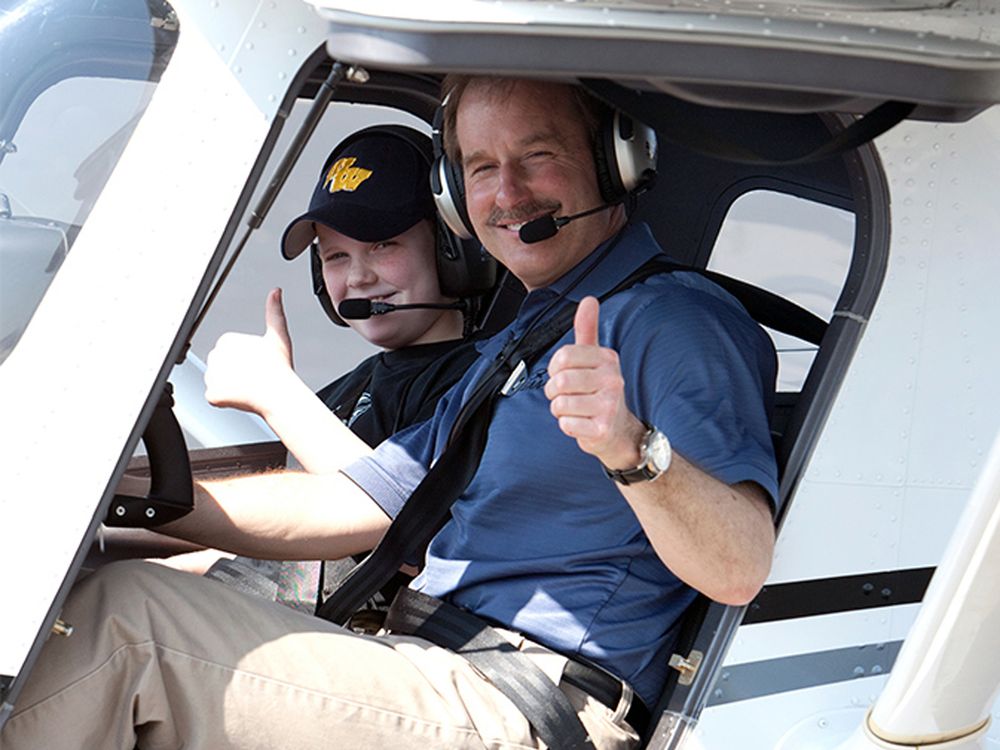 A grassroots organization with 200,000 members, the Experimental Aircraft Association is a community of airplane enthusiasts who promote recreational flying. Besides helping one another fly, fix, and build airplanes, they encourage young people to learn to fly and perhaps to find careers in aviation. If you want to be a pilot, EAA suggests these five steps, and, hey! They're paying!
Step 1:  Fly.
Visit the EAA Young Eagles website, click on "Find a Flight," find your state on the scroll-down menu, and you'll see, organized by town, a list of pilots willing (and happy) to take you up.
Flights last about 20 minutes, and your EAA pilot will tell you about the airplane and answer all your questions about flying.
STEP 2: JOIN EAA.
Why join? First, it's free—to anyone between eight and 18 who has taken a Young Eagles flight. Second, benefits! EAA student members get in free at hundreds of science and tech museums, get a free e-copy of EAA's magazine Sport Aviation, and get free access to an online Learn to Fly course from Sporty's Pilot Shop.
STEP 3: TAKE AN ONLINE COURSE.
Sporty's online Learn to Fly video course costs the public $199, but EAA student members pay nothing. And once you complete the course, your membership entitles you to a free flight lesson, which EAA will help you arrange.
STEP 4: TAKE A FLIGHT LESSON.
You have to be 13 to qualify. Luckily, you should be able to find a flight school near you. 
STEP 5: EARN A SCHOLARSHIP.
In 2010, Tyler Stargardt received the Young Eagle's first student scholarship: $7,500 toward a private pilot's license. "I owe my whole career to the Young Eagles program," he says.
EAA lists a number of scholarships on its website—some for college, others for flight training, and several worth up to $9,999. You'll also find more information about how to follow the EAA Flight Plan.