World War II's Most Famous Ghost Plane
In time for Halloween, a look back at "Lady Be Good."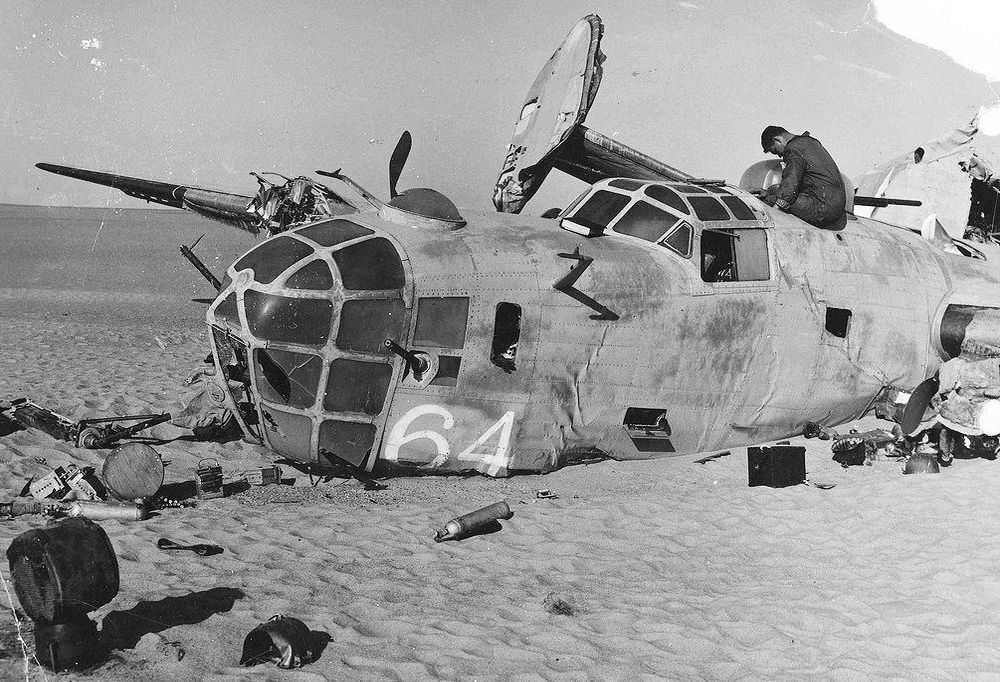 "Still waiting for help, still praying." It's one of the last entries in the diary of Lieutenant Robert F. Toner, co-pilot of the Consolidated B-24D known as Lady Be Good. The Liberator and its crew disappeared on the crew's first combat mission, following a raid on Naples on April 4, 1943. But the wreck wasn't discovered until 1958, in Libya, by an exploration team employed by D'Arcy Oil Company (later British Petroleum). No human remains were found at the crash site, which increased the mystery. When members of a follow-up expedition, in 1959, "found water, still fresh enough to drink, coffee that still had coffee flavor, machine guns and radios still in working order" (reported the Atlanta Constitution), the aircraft's disappearance and subsequent recovery captivated the public, and legends sprang up regarding the fate of the aircraft and crew.
The history of Lady Be Good was the topic of a recent talk at the National Air and Space Museum, given by Roger Connor, of the Aeronautics Department. Connor discussed the history of the aircraft's discovery and the fate of the crew, who bailed out before the crash. (The remains of eight of the nine airmen were recovered at varying distances from the crash site—they survived eight days in the desert with virtually no supplies; Toner's diary, which chronicles their last days, was found in his pocket.)
In a nod to Halloween, Connor covered some of the more fanciful legends about the crew (one of which has them captured by Bedouins and enslaved), and recounted the rumor that parts from the crashed B-24 were installed in other aircraft, which then also mysteriously crashed (a nice story, but not true). A couple of items from Lady Be Good are in the Museum's collection, including the aircraft's directional gyro and artificial horizon, and its turn and bank indicator.
You can watch Connor's entire talk below, and read our story about the Lady That Didn't Come Home (and other aviation mysteries).