Winning the Stratobowl in 1935
A geologic formation became the perfect launchpad for flights into the stratosphere.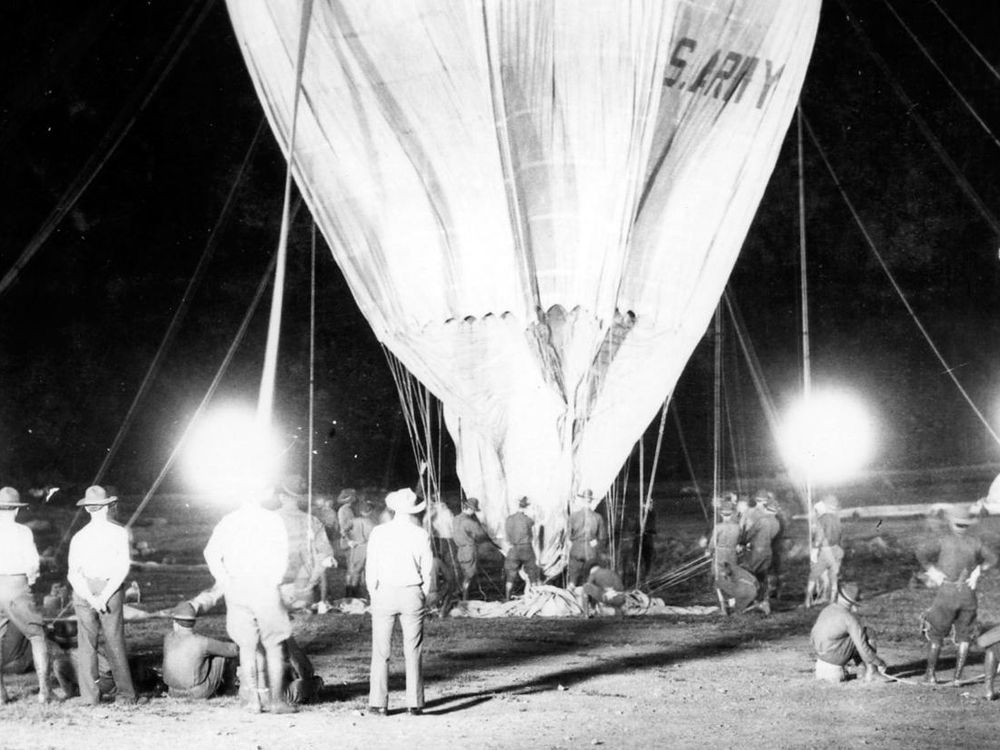 The first Americans reached the stratosphere on November 20, 1933, ascending from Akron, Ohio, to a record 61,237 feet, but the crew drifted to Bridgeton, New Jersey, before splashing into a swamp. Not surprisingly, when the National Geographic Society and the U.S. Army Air Corps jointly sponsored the next attempt, wind drift was a concern. 
But the Air Corps found a box canyon—in the Black Hills near Rapid City, South Dakota—with limestone walls rising 400 feet on three sides that could shield the balloon from wind until it was fully inflated, and its lines safely extended to their full length.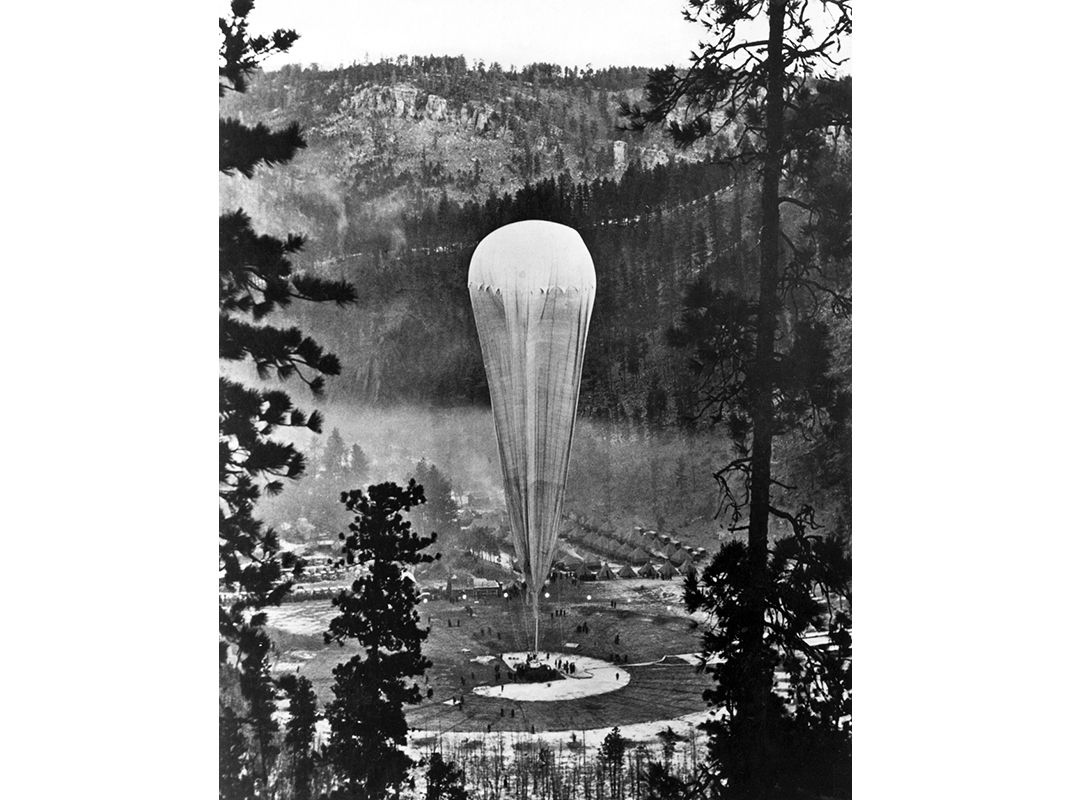 Before dawn on July 28, 1934, the balloon was filled with hydrogen gas as 30,000 spectators hiked in to watch. It carried the Explorer pressurized gondola, more than eight feet in diameter and built by Dow Chemical, to 63,000 feet before the envelope tore. The crew plummeted to 5,000 feet before they began to bail out. All three narrowly escaped—and even managed to toss out the spectrograph which had analyzed the sun—just as the remaining hydrogen burst into flame.  The men were awarded the Distinguished Flying Cross.
Dow welded a new gondola for Explorer II with larger portholes for escape, using a magnesium-aluminum alloy it called Dowmetal. Dow took a rolled sheet, cut it like an orange peel, and welded the slices to a one-piece airtight ball with a nine-foot diameter and a weight of 638 pounds. On November 11, 1935, in Explorer II, Captains Albert W. Stevens and Orvil Anderson ascended from the canyon, now known as the Stratobowl, to a new record of 72,395 feet, this time lifted by a balloon filled with the much safer helium, and floated more than 80 minutes above South Dakota. Captain Stevens snapped the first photo showing the curvature of the Earth.