Wiley Post, Ex-Con
In 1921, the famous flier did a stint in the Oklahoma state penitentiary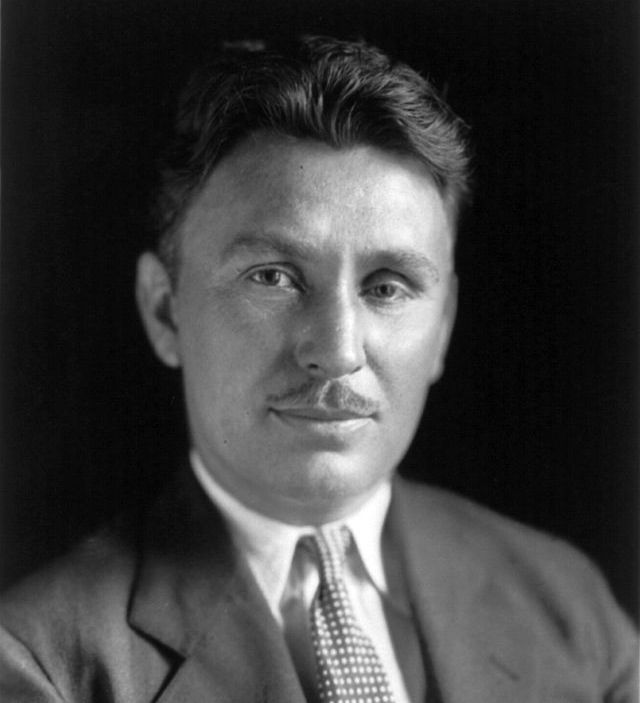 Eighty years ago this month, on July 22, 1933, Wiley Post completed the first solo flight around the world. He made the circuit in seven days, 18 hours, and 49 1/2 minutes, taking off and returning to Floyd Bennett Field on Long Island, New York.
It wasn't Post's first around-the-world trip. In 1931, accompanied by navigator Harold Gatty, Post circumnavigated the world in a little over eight days. The attempt was so popular with the public that the duo wrote a book, appropriately titled Around the World in Eight Days.
What Post didn't reveal in that 1931 memoir, was that he was an ex-con, convicted of highway robbery. As Bryan Sterling and Frances Sterling note in their 2001 book Forgotten Eagle, in April 1921, Post pleaded guilty to highway robbery, and was sentenced to ten years at the Oklahoma state penitentiary.
The Sterlings write:
The robber's strategem that Wiley employed was basic…. A robber would simply place some lure—be it a small suitcase, a bag of sugar, or a new-looking tire—into the center of a quiet stretch of country road, hide nearby and await the arrival of an inquisitive and acquisitive victim. Seeing by serendipity a relatively costly item that apparently had fallen off some truck, the imminent victim would stop his car to step out and retrieve it. The robber would then pounce from his hiding place with his gun or rifle at the ready, and demand money and valuables.
In June 1922, after serving time for a little over one year, Post was paroled; according to the Sterlings, prison doctors were concerned that Post was "racing toward a state of total psychological failure."
After his parole, Post headed for the Oklahoma oil fields. While on a drilling job in eastern Oklahoma, write the Sterlings, Post saw a handbill for Burrell Tibbs' Flying Circus. He promptly asked Tibbs for a job, and was in luck: Peter Lewis, the featured parachute jumper, had been hurt in the previous show. Would Post like the job? (Post's previous aviation "experience" consisted of seeing a Curtiss Pusher flown by barnstormer Art Smith at the 1912 Lawton, Oklahoma, annual fair.) Post agreed, became a member of the flying circus, and embraced a career in aviation.
On December 27, 1934, then-Governor William "Alfalfa Bill" Murray granted Wiley Post—then a household name for his two around-the-world flights—a full pardon.