What's Next for New Space
With Dragon showing the way, it's about to get busy in the commercial spaceflight arena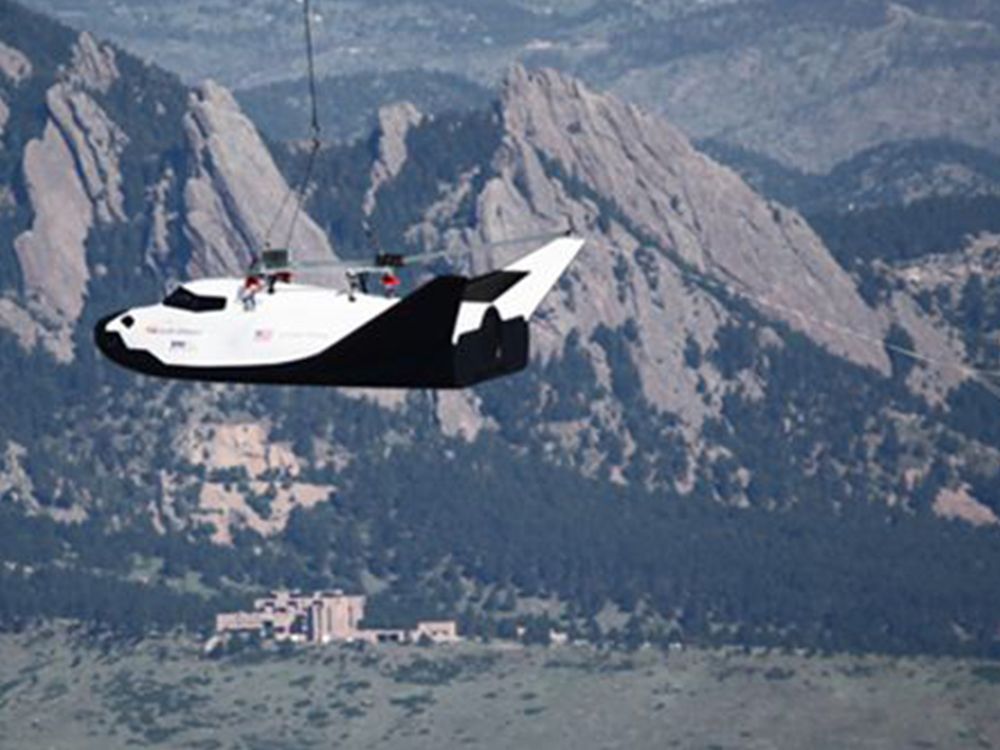 Now that SpaceX's Dragon capsule has returned triumphantly to Earth, the idea that young, relatively inexperienced companies can play in the space big leagues—with far less NASA oversight than usual—gains credibility.  The coming year will be a busy one for New Space, with several companies rolling out vehicles or beginning test flights after years of behind-the-scenes development.
Sierra Nevada's Dream Chaser, designed to ferry astronauts to and from the space station, had a good week. The lifting body mini-shuttle completed its first captive carry test on Tuesday (see video below), and the following day passed a key NASA design review. Sierra Nevada plans to begin approach-and-landing tests late this summer at Edwards Air Force Base in California, using an air-crane helicopter to drop the vehicle for free flights at progressively higher altitudes and speeds. The first two drop tests will be unpiloted, but the third will have a crew of two onboard, just as NASA's Enterprise proto-space shuttle did in 1977. Bet on former NASA chief astronaut Steve Lindsey, who heads Dream Chaser's test flight program, to make the first flight. Sierra Nevada's Mark Sirangelo says the Dream Chaser remains on track to reach orbit (on top of an Atlas V rocket) "within two to three years," depending on NASA funds and timing.
Orbital Sciences' Cygnus, the other commercial vehicle beside Dragon that NASA is counting on for near-term cargo deliveries to the space station, is running behind its competitor, but is expected to debut this fall. The first launch of the Antares (formerly called Taurus II) carrier rocket on which Cygnus will ride is planned for August from Wallops Island, Virginia. If that works, Cygnus would launch to the space station on the second Antares in October or November for a demo flight similar to the one that SpaceX just completed.
Virgin Galactic also reported news this week: Scaled Composites, builder of the SpaceShipTwo suborbital vehicle, was granted a license from the FAA to conduct powered flight tests, which will begin, the company says in typically vague fashion, "toward the end of the year." SpaceShipTwo has flown 16 unpowered free flights to date, and its engine has been test-fired 10 times—"safely and successfully," according to Virgin Galactic.
Boeing has been busy testing the parachute landing system for its CST-100 crew capsule over a dry lake in Nevada. The vehicle's software, meanwhile, passed a NASA design review last week. The Apollo-style capsule is one of the competitors vying to ferry NASA astronauts to the space station later this decade. Boeing has leased one of the space shuttle's old hangars at Cape Canaveral to build the CST-100, which will be launched on top of an Atlas V rocket. Test flights begin in 2015 or 2016.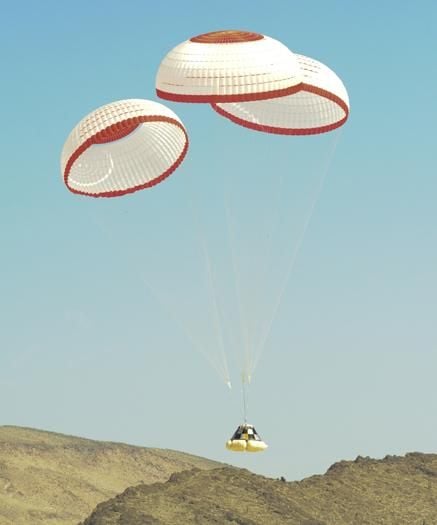 Another entrant in the suborbital tourism (and research) market is XCOR, with its two-seat Lynx spaceplane. XCOR says it is making good progress on the engines for the Lynx Mark 1 vehicle, which will reach altitudes up to 38 miles (the Mark 2 version will reach up to 62 miles). The company hopes to begin flight testing by the end of this year, and to begin commercial flights in late 2013 or early 2014.
NASA may have canceled its Ares/Constellation program, but the essential elements have been repackaged by Alliant Techsystems (ATK) and Astrium as a commercial launch service called Liberty, using a rocket based on the space shuttle's solid rocket boosters and a capsule similar to the Orion vehicle Lockheed is building for NASA. According to ATK, "Liberty's test flights are expected to begin in 2014, with a crewed mission anticipated in late 2015."
Blue Origin, the space startup founded by Jeff Bezos of Amazon, is the most secretive of the new launch companies, but it, too, weighed in this week with an announcement of sorts: the company's unorthodox vertical takeoff/ horizontal landing "Space Vehicle" (catchy name!) passed an early-stage NASA requirements review in mid-May. Since the vehicle is still in the design phase, there's no word as to when we might see test flights.