This Simple Wedge Could Save the Air Force a Couple of Million Dollars a Year
Small damage can lead to huge delivery delays.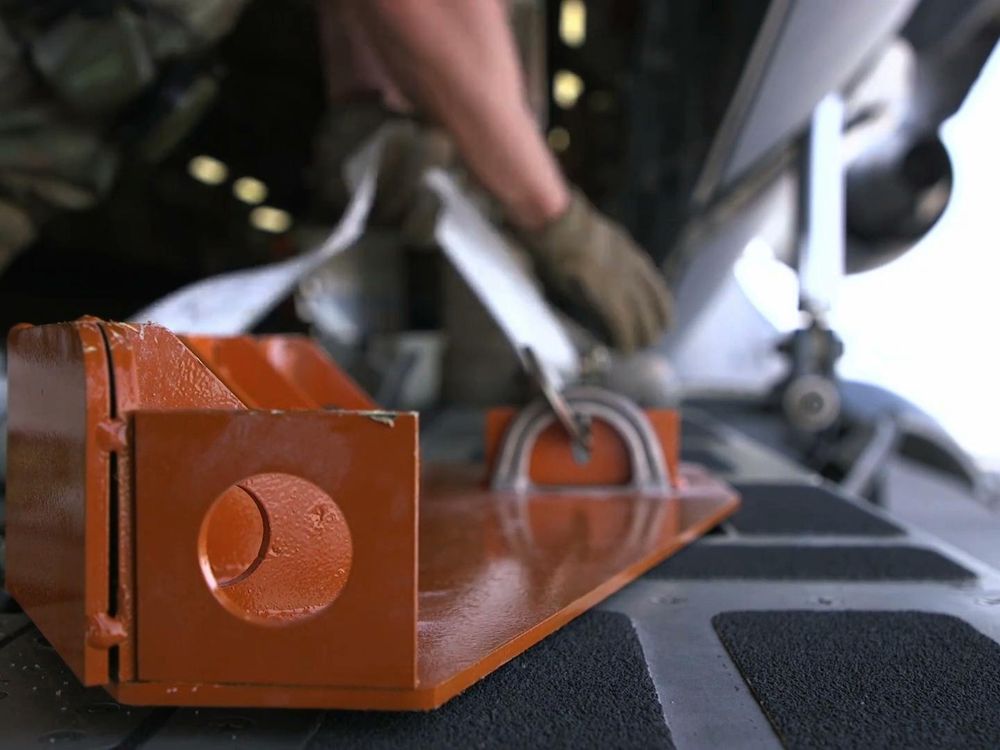 A modest invention promises to save the Air Force $2.3 million per year, while also reducing delays of crucial cargo.
Technical Sergeant Brett Kiser, stationed in Qatar, got the idea for the device last year, when he and his team were uploading heavy missile pallets on a C-17 Globemaster. A heavy pallet swerved on the omnidirectional rollers on the cargo floor, striking and damaging a logistic rail on the aircraft. "This incident also delayed the mission from departing on time and rendered that pallet position useless for every planned stop thereafter until the rail was fixed," says Kiser. It costs around $830, and eight hours of labor, to replace each rail. Kiser says he wondered, "How much taxpayer money was being spent on aircraft damage and wasted airlift?"
So he used Microsoft PowerPoint to create a virtual model of a C-17 airplane's floor and design a prototype of the K-Wedge, which he named after the 379th Air Expeditionary Wing's historic "Triangle K" tail flash dating back to World War II. The device costs $500 to make and can be installed in as little as one minute. The K-Wedge is secured with tie-down rings and a cargo strap and protects the rail system by keeping a pallet from swerving as it encounters the omnidirectional rollers on the cargo floor.
Kiser entered his invention in a competition called Spark Tank, the Air Force's version of the TV show "Shark Tank." And although he didn't win first place, his invention caught the attention of General Maryanne Miller, Commander of Air Mobility Command. The K-Wedge will be installed on every C-17 in the fleet.