Watch the First Launch from Russia's New Siberian Spaceport
Blast off of a Soyuz rocket is at 10:01 Eastern U.S. time.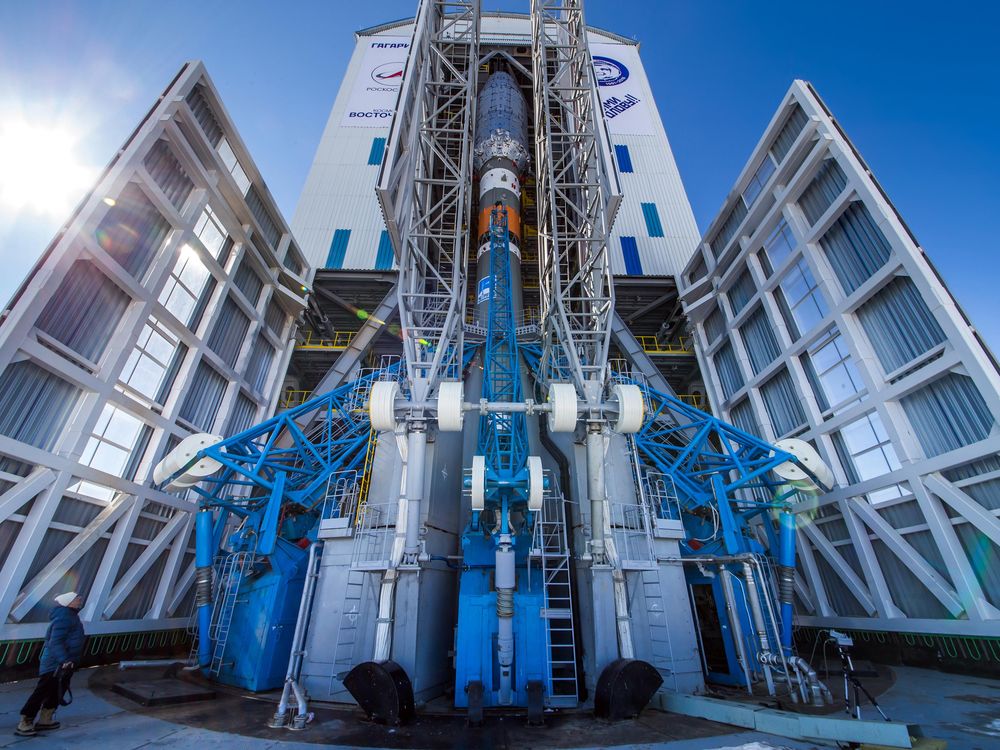 4/28 Update: The launch went off perfectly last night, as seen (a little after the 3-minute mark) in this Roskosmos video:
When last we checked in with Russia's new Vostochny launch site, the project was in economic and political turmoil, and construction was way behind schedule. Now, more than a year later, the Siberian spaceport is finally ready for its first launch. A Soyuz rocket is fueled and ready to blast off at 10:01 p.m. Eastern U.S. time, or 6:01 local time on Wednesday morning.
Read our feature on Vostochny from the June/July 2014 issue, and check author Anatoly Zak's Russianspaceweb.com for more background and updates.
The launch will be and streamed live here and here.
This video shows some of the preparations for the inaugural launch:
And here's a full documentary (in Russian) with lots of background on the new spaceport.