Watch This Cool Time-Lapse of a Soyuz Re-Parking in Orbit
A rare maneuver to make room for the next crew.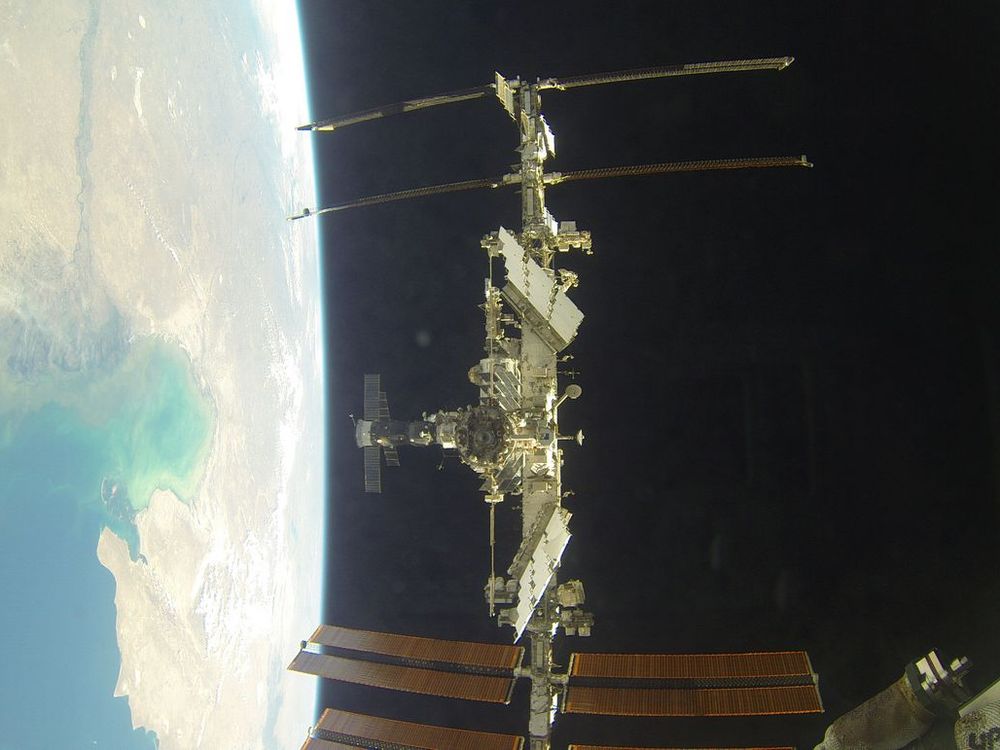 Last Friday, three members of the current space station crew—Gennady Padalka, Scott Kelly and Mikhail Kornienko—climbed inside one of the two Soyuz spacecraft docked to the station and went for a short ride. The reason could hardly have been more mundane: They needed to free a parking space for another Soyuz scheduled to bring up three more astronauts late tonight.
The station's docking ports have been pretty full lately, what with the usual pair of three-passenger Soyuzes attached (to serve as lifeboats for a crew of six), plus a Russian Progress and a Japanese Kounotori cargo ship.  The crew scheduled to launch tonight—Sergei Volkov, Andreas Mogenson of Denmark, and Aidyn Aimbetov of Kazakhstan—will dock to a Russian module called Poisk. So, with Padalka at the controls, one of the Soyuzes was moved from Poisk to another port on the Russian Zvezda module.
Got it? Here's how it looked in a time-lapse view captured with a GoPro camera mounted inside the Soyuz. The whole maneuver took just 18 minutes, although it's much compressed here:
Such re-parking jobs have been done before—the last time was two years ago—but they're rare, and for the crew, they're a fun break in the routine. Italian astronaut Luca Parmitano recalls the relocation maneuver he flew in 2013:
The Soyuz TMA-18M crew launching tonight (at 12:37 a.m., U.S. Eastern time) from Kazakhstan has had to do some shuffling of its own over the last few months.  Their flight originally was to have included singer Sarah Brightman as a paying visitor to the station, but after a couple of years of training, she withdrew in May for unspecified personal reasons. That opened a spot for Aimbetov, who will become only the third Kazakh in space (even though Russian rockets are launched from his country).
He and Mogenson, who will be the first Dane in orbit, will spend 10 days in space before returning to Earth with Padalka on September 11. Unfortunately, their first two days will be spent inside the cramped Soyuz instead of onboard the station. Normally, the trip to the station takes only a few hours, but because the station had to be raised to a slightly higher orbit in July to dodge a piece of space debris, the orbital mechanics are such that docking can't take place until Friday.