Watch an Atlas Rocket Launch in Live 360
This time it's real-time.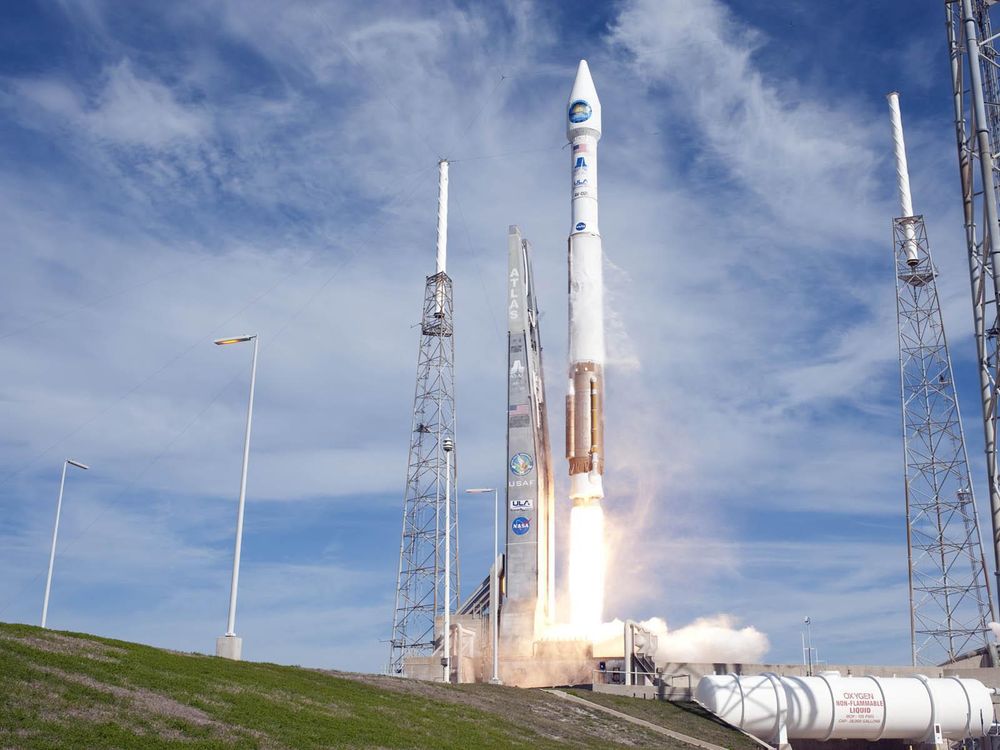 United Launch Alliance, the company that makes Delta and Atlas rockets, has already shown us 360-degree video of a rocket liftoff from close up, which looks pretty impressive even in replay.
This morning ULA, NASA and Orbital Sciences plan to turn it up a notch and broadcast the first live 360-degree stream of a rocket launch.
Liftoff is scheduled for 11:11 a.m., on a cargo delivery mission to the International Space Station.  
Watch it (starting 10 minutes before launch) on the web (use your mouse to grab the picture frame and look around the scene) or using a VR headset.  Here's the link to NASA TV.
Postlaunch Report:
Well....
The good news: The Atlas launch was flawless, and the Cygnus cargo ship is on its way to the space station.
The bad news:  The live 360-degree video was a bust. NASA's pre-launch publicity gave the main NASA TV YouTube link for the 360 feed, but when I (and apparently lots of others) tuned in at 11:00, that link was showing the plain old NASA TV channel.  I only happened to notice in the live chat window (!) that somebody had given out the real link.  And when I started watching that with a Google Cardboard headset on, the 360 view from the foot of the launch pad looked great.  But the 360 video feed lagged far behind the action, and the picture froze at the critical moment just before liftoff. When it unfroze, the rocket was gone and all I could see was smoke! (There's even a hiccup in the replay, at the 11:02 mark.)
The hopeful news: I have no doubt NASA will get this right eventually, and that we'll be able to watch launches and lots of other events live in 360/VR.