Virgin Galactic Gets Back to Flying
Unity picks up where the space tourism company left off in 2014.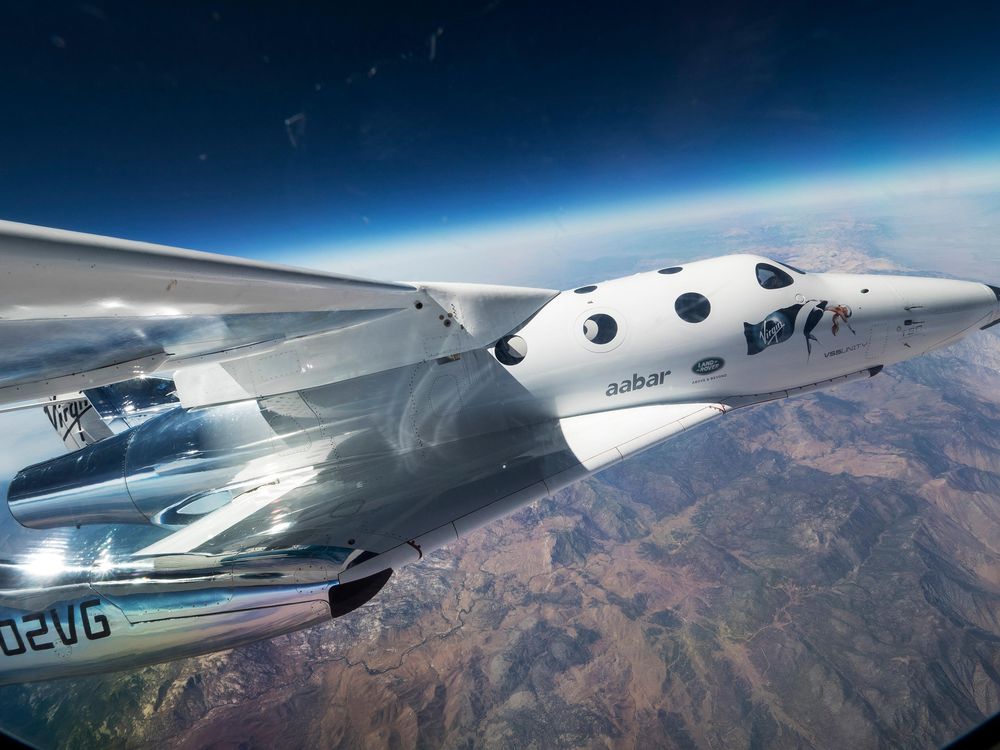 These are busy days in the private spaceflight business. While SpaceX tries to figure out what caused a September 1 launch pad explosion—CEO Elon Musk calls it "the most difficult and complex failure we have ever had in 14 years"—rival billionaire Jeff Bezos announced that his Blue Origin company plans to build a new rocket nearly the size of NASA's retired Saturn V.
Bezos—who tomorrow will receive the Heinlein Prize for "vision and leadership in commercial space activities"—was skimpy on details, but said the "New Glenn" rocket will use the company's still-under-development BE-4 engines that burn liquefied natural gas. Standing around 300 feet high, depending on the configuration, it will be Blue Origins' first orbital launch vehicle, with a planned debut by 2020.
Meanwhile, Virgin Galactic, the company that kicked off the private spaceflight business more than a decade ago, returned to test flights last Thursday for the first time since a fatal accident involving the first SpaceShipTwo in October 2014. The VSS [Virgin Spaceship] Unity is the first vehicle built by Virgin Galactic's manufacturing arm, The Spaceship Company, instead of Burt Rutan's Scaled Composites.
This first test (the 55th overall for SpaceShipTwo) was a simple "captive carry" flight—Unity wasn't released to fly on its own—but the company says the test program will now start to ramp up again.
Like many commercial space ventures, Virgin Galactic is well stocked with former NASA employees.  A little over five years ago, Mike Moses was a senior executive working on the last space shuttle mission. Now he's Virgin Galactic's Senior Vice President for Operations. Here's Moses explaining what the Mojave, California-based company hopes to learn now that it's back in the test flight game.