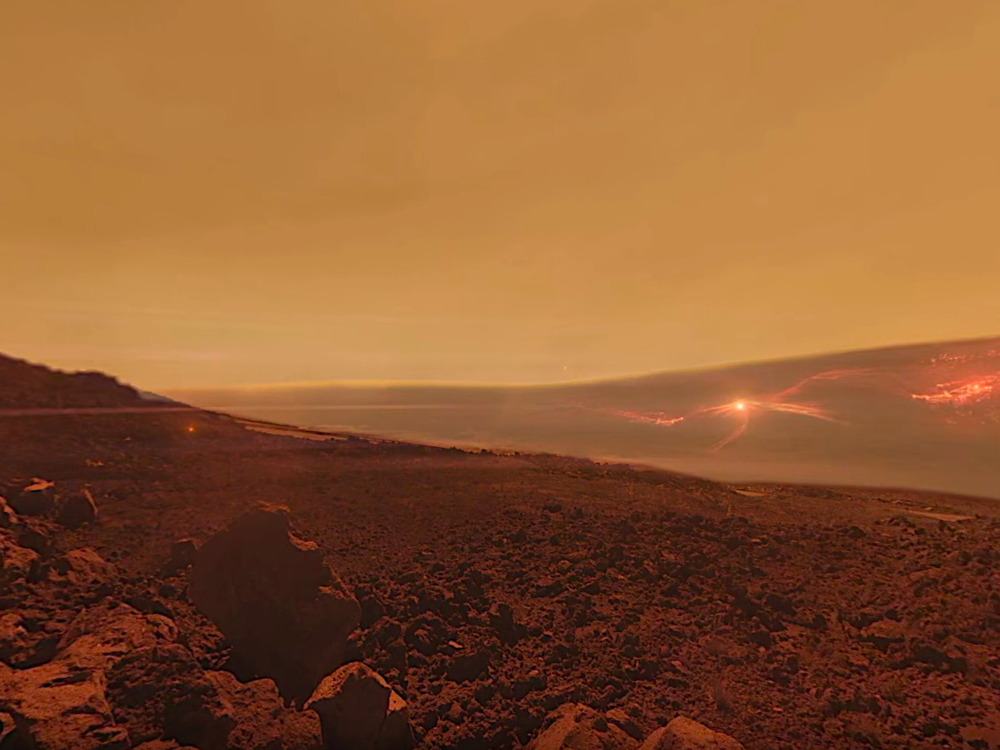 Even though Venus is our closest planetary neighbor, it doesn't get much love, at least not compared to Mars and the moon.  Maybe it's the scorching (860° F) temperatures, or the fact that conventional cameras can't see anything on the surface, even from orbit, due to the perpetual cloud cover. For whatever reason, NASA hasn't launched a dedicated Venus mission since the 1980s.
That may soon change, though, if either of the two Venus missions proposed for the agency's Discovery program is selected next month for launch in 2021.
Meanwhile, there's lots of planning going on for future Venus missions, both in the United States and Europe, as well as public outreach, like this "Journey to Venus" 360-degree video just released by the EuroVenus research program.
We begin by tagging along with astronomers working in observatories atop Mauna Kea in Hawaii. Then the filmmakers do something clever: They transform the stark volcanic landscape into a simulated 360-view of what it might be like to stand on the surface of Venus. That's a vantage point no non-virtual explorer is likely to have anytime soon.
Note: If playing the above video on your phone or clicking on the YouTube link don't work, or you don't see the cardboard icon at the bottom of the YouTube window, open the video directly in your phone's YouTube app by tapping the "share" symbol [arrow], then the ... [three dots] symbol.  And be sure to set it for the highest quality.