The Untold Story of U.S. Pilots Who Flew for Israel in 1948
A new documentary introduces the American volunteers who founded Israel's first Air Force.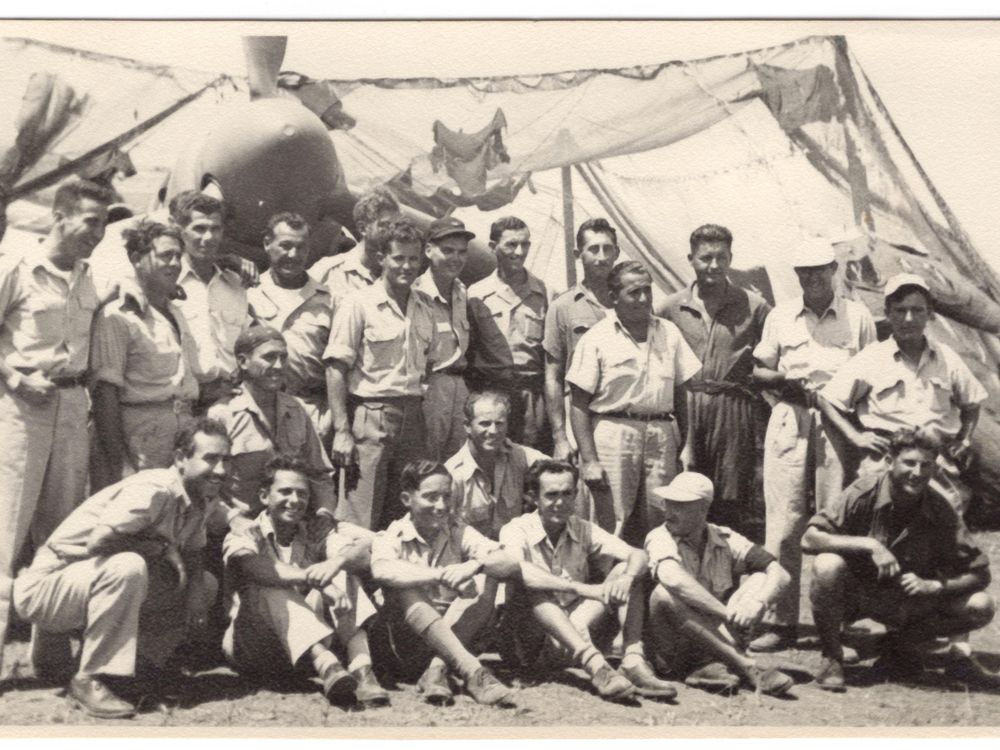 The most famous face in the new documentary Above and Beyond belongs to performer Paul Reubens. Seated beside his mother, he remembers his dad, Milton Rubenfeld, a stunt pilot who flew for the Royal Air Force and the U.S. Army Air Force, and then – in 1948 – for Israel's desperate four-aircraft air force in its war against five Arab armies. "He was swaggering and macho, like Indiana Jones," Reubens says. "He felt like it was his destiny."
Rubenfeld and a handful of other American pilots who volunteered to fly for Israel are the subjects of producer Nancy Spielberg and director Roberta Grossman's absorbing and crisply edited new film. They're also its stars, which might be why the movie never bothers to identify Reubens by his more familiar stage name: Pee Wee Herman.
The story of Rubenfeld and a handful of other pilots who left home to fly barely airworthy Nazi Messerschmitt Bf 109s—"Messer-shits," as Gideon Lichtman, who flew some 30 IAF missions, quips—in early engagements against Egyptian and Iraqi forces is so compelling it's a wonder it hasn't inspired a movie before now. Lichtman and his compatriots are old men; two of the IAF volunteers interviewed, George Lichter and Colemen Goldstein, have died in the interval since it was shot. But they were young and rakish in the years after World War II, and that braggadocio is part of what makes the documentary so fun to watch, despite its somber subject. (The war is covered only from the Israeli side, incidentally.) Lichtman reveals that he would have died in a mysterious crash that claimed the life of Canadian fighter ace "Buzz" Beurling in Rome—where pilots in transit to Israel spent a lot of their time—had he not canceled plans to join Beurling that day on account of having brought a lady home with him the prior evening.
Equally fascinating is Al Schwimmer, a TWA employee who bought a surplus C-46 for $5,000. He eventually smuggled that and about 30 other aircraft to Israel when the nation was under an embargo that prevented it from purchasing weapons. Convicted of violating the U.S. Neutrality Act, Schwimmer lost his U.S. citizenship and remained in Israel. President Clinton pardoned him in 2001.
Thanks to some canny visual effects work from Industrial Light & Magic, the one Spitfire the production was able to secure is multiplied into several, with computer-generated footage credibly masquerading as archival film. (According to Grossman, little or no film of air combat from the 1948 war exists.) It's an honorable bit of sleight-of-hand, a lie that serves the greater truth of a few flyers' too-long-unsung heroism.
Here's the trailer for Above and Beyond: