Unmanned X-47B Launches from a Carrier
For the first time in history, a combat aircraft with no pilot onboard took off from an aircraft carrier at sea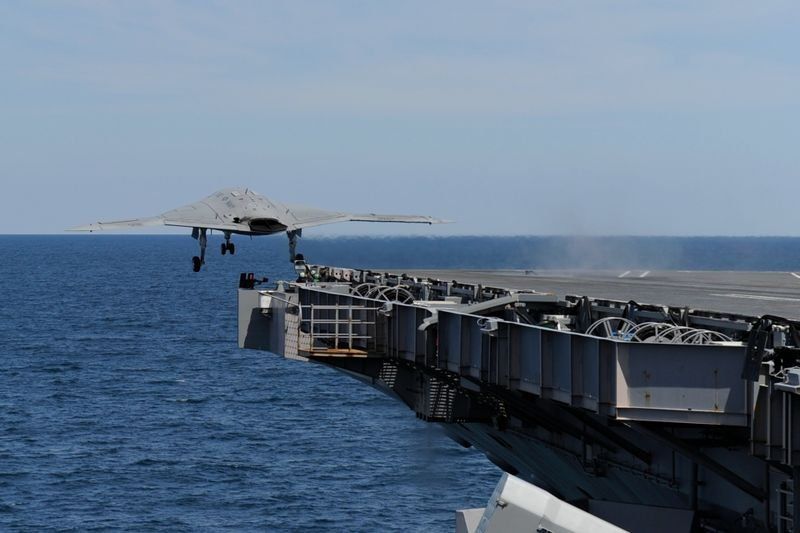 This morning, for the first time in history, a combat aircraft (correction: a research aircraft that will lead to a combat aircraft) with no pilot onboard took off from an aircraft carrier at sea.
The X-47B demonstrator launched from the USS George H.W. Bush off the coast of Virginia at 11:18 a.m., and flew to Naval Air Station Patuxent River in Maryland.
"Today we saw a small, but significant pixel in the future picture of our Navy," said Vice Adm. David Buss, commander of the Naval Air Forces, in a released statement.
Next up on the list of milestones — flying approaches and landings on a pitching flight deck.
Update: On May 17 the X-47B did its first touch-and-go landing on a carrier.