The Truck Driver Who Jumped From the Edge of Space
Nick Piantanida, born 84 years ago today, was nothing if not determined.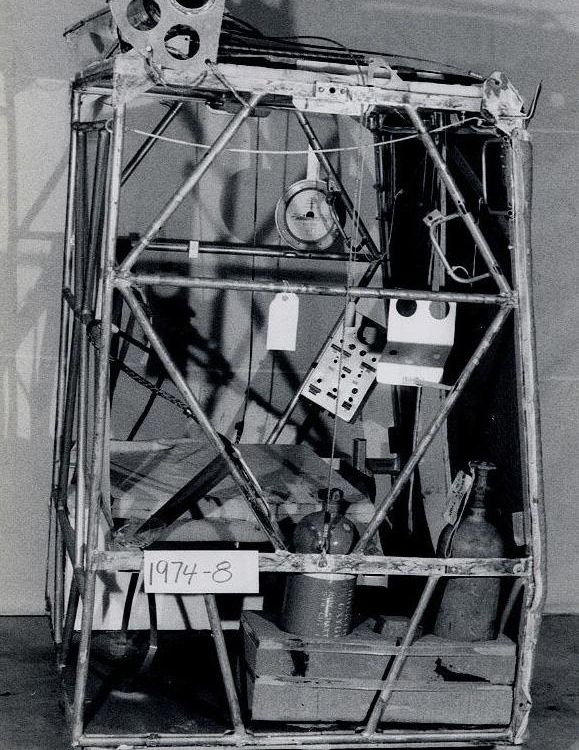 It's easy to dismiss Nick Piantanida's story when you first hear it—an amateur adventurer gets it in his head to break the world free fall record and dies trying. It sounds inherently crackpot, like something from the Darwin Awards. But Piantanida, despite his lack of formal training or even a single connection to the aerospace field when he conceived his dream, came very close to pulling it off.
Lately his story has been enjoying a bit of a resurgence. Last year ESPN made a documentary about him called "Angry Sky," part of the network's "30 for 30" series. And recently, the National Air and Space Museum acquired Piantanida's files on his Strato Jump project, including correspondence, schematics, reports, contracts and letters from members of the public who had come to revere him as a hero.
The picture that emerges from these documents is of a man with extraordinary ingenuity and willpower. His confidence eventually attracted some of the world's best ballooning and life-support experts. Had he been slightly less confident, he might even have succeeded in his attempt to break Joe Kittinger's high jump record set in 1960.
Piantanida had previously made a living as an exotic pet dealer. He made his first skydive in 1963, at the age of 31, and decided on the spot to set the free fall record by jumping from a balloon at the edge of space. At first he told no one but his wife and best friend about the plan, for fear of "sounding like some kind of a nut," as he wrote in his jump log.
He took a job driving trucks so he could practice and scheme, and within an insanely short period of two years had marshaled a small army of engineers, enlisted the help of a U.S. senator, convinced the David Clark company (a contractor on NASA's Gemini missions) to custom-build him a pressure suit, and effectively created, in the words of author Craig Ryan, "the closest thing to a civilian space program the world had ever seen."
Piantanida made three attempts at his "space jump." On the second try he ascended to 123,500 feet and unofficially shattered the manned ballooning altitude record, only to get stuck in his gondola when he couldn't disconnect his oxygen coupling (transcripts from the flight have him saying over and over again, "I don't believe it."). Unable to get out, he had to make the descent inside the gondola, under its emergency parachute, instead of in free fall.
The third attempt incorporated dozens of improvements made by Piantanida and his team—including a $1.25 wrench for the oxygen coupling—and probably would have worked. But during the ascent, at around 57,000 feet, flight controllers on the ground heard a "whoosh" over the radio, what was later determined to be the sound of Piantanida's helmet visor opening. They aborted the mission remotely, and by the time he reached the ground, the effects of decompression had rendered Piantanida unconscious. He slipped into a coma and died four months later. It can't be known for sure, but those who knew him best suspect that, believing as always in his own invincibility, he had opened his visor deliberately to clear condensation, but couldn't get it closed again.
Despite his fatal bravado, the Museum's collection shows that Piantanida was also a meticulous planner. He was voraciously hungry for information, always asking any expert who would listen what was possible. The archive includes volumes of correspondence—everything from imploring President and Mrs. Johnson to endorse his project to working out the details of an equipment order to asking the military to tell him everything they knew about high-altitude ballooning. People either brushed him off, warned him, or gently and professionally egged him on. Somehow managing to do all three, one NASA official wrote, "You are certainly doing a lot with what you have."
Many of the letters from the public in the collection accompany donations—Piantanida raised money for his project through what we today call crowdfunding. Twelve guys from his local 560 Teamsters union sent money. One admirer enclosed a check for $30 from herself, as well as donations from two others, each in the amount of one dollar.
Piantanida treated each of these people to his trademark charm and warmth, qualities that propelled him to the edge of space as much as his smarts and determination.
One handwritten letter from a woman named Marie Gordon in Pasadena, California, dated May 11, 1965, almost exactly a year before Piantanida's fatal jump, wrote, "This is something I have never done before—however I feel compelled to write and tell you how much I admire your courage."
Another hand wrote at the top, "Answered 5/20/65."