A Tour of the Boneyard
The aircraft retirement home in Arizona is well worth a visit.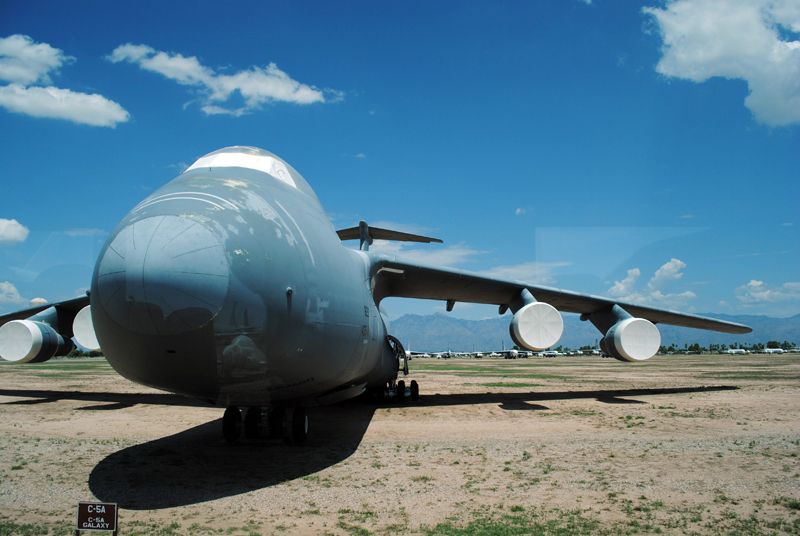 My son Ian and I had already spent two days at the Pima Air & Space Museum outside Tucson, Arizona, walking the hangars and the terrific collection of aircraft parked outside. Pima is adjacent to the fence line of Davis-Monthan AFB, home of the "Boneyard." Its official name is the Air Force's 309th Aerospace Maintenance and Regeneration Group—the caretakers of nearly 4,000 U.S. military aircraft headed for scrap, storage, or potential rebirth, all parked on 2,600 acres of Arizona desert.  
Boneyard tours are exclusively handled by the Pima museum. You can get tickets online or in person at the gift shop.
Buses to Davis-Monthan depart just outside the Pima main entrance. We queued up—after a check for identification and a cursory bag check—and got onboard to enter the base's gate. I presented my military ID, and our tour guide, Bob Ratledge, waved us aboard the bus with a few questions (where was I stationed?) and a thanks for my service.  
We rolled toward the DM gate. Over the bus's intercom, Ratledge began his tour and welcomed our international guests (I was amazed at how many were visiting this dusty corner of the U.S.), who came from Italy, Ukraine, and the United Kingdom. After we were inside the base, he gave us a plane-by-plane guide to "Celebrity Row," a lineup of iconic aircraft retired here.
One of only two YC-14s entered our view—the Boeing counter to the requirement that resulted in the McDonnell-Douglas (ironically, now Boeing) C-17 Globemaster III that flew me to and from Afghanistan. A brooding F-4 came into view (Phantoms always look grumpy to me), the airplane I used to tend to as a young Senior Airman crew chief. There are still a good number of these iconic fighters here, still being converted into target drones, along with more modern, but still outmoded, early-model F-16s.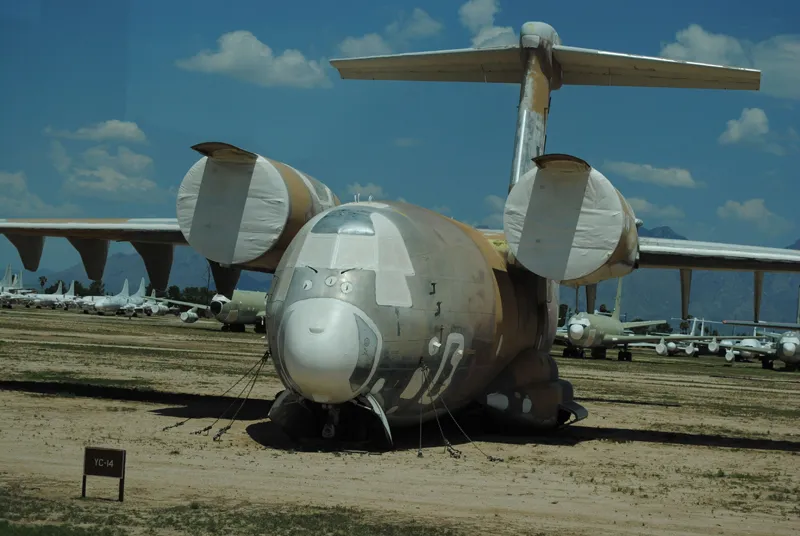 I grew tired of craning my neck to one side (if you're into fighters, grab a seat on the left side of the bus). My other heartbreak as a former "Warthog" crew chief: Endless rows of deadly tank-busting A-10 Thunderbolt IIs.
Hundreds of C-5s are stored here. For scale, a diminutive T-37 "Tweet" is parked next to the Celebrity Row Galaxy. After the bus passed acres of C-5s, followed by KC-135s, C-130s, HH-60s, and S-3-Vikings, the massive YAL-1 Airborne Laser—a Boeing 747-400 airframe fitted with a high-powered laser capable of downing an incoming missile—came into view. The YAL-1 sits forlorn, engineless and headed for scrap.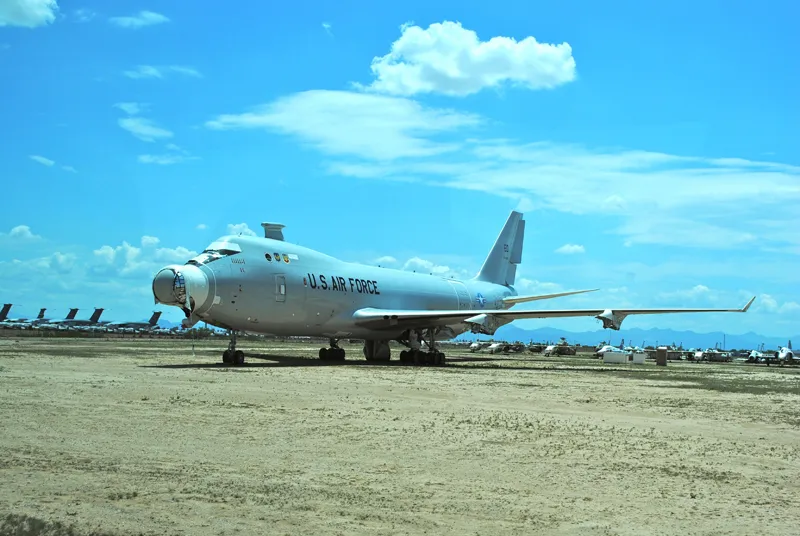 Soon it was time to turn around and head back to Pima, and Ratledge passed the return trip with an intercom quiz about aircraft and World War II history. (Ian shot his hand up to answer after nearly every question.)
If you're near Tucson, don't miss Pima or the Boneyard tour. Next stop on our tour: the U.S. Air Force Academy in Colorado Springs, where we've got space-available military lodging reservations.