The World's First Combat Jet
The Germans had it. The Americans wanted it.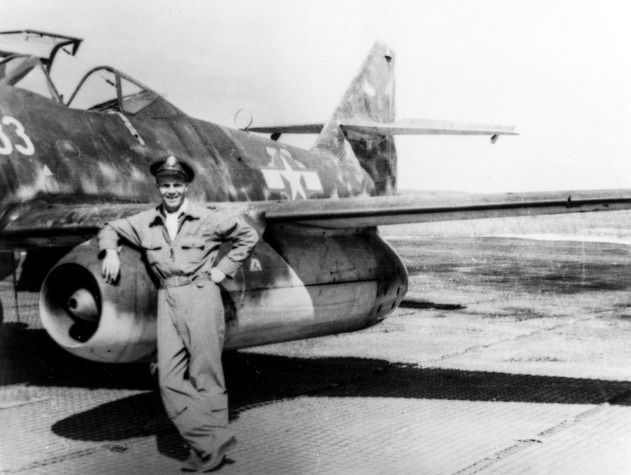 With a top speed of 540 mph, Germany's Messerschmitt Me 262 was by far the fastest fighter of World War II. It was powered by jet engines, a new technology that was not always reliable. Still, the streamlined Me 262 looked—and behaved—unlike anything else in the skies over Europe, and Allied pilots initially feared it. Eventually, U.S. airmen discovered that in a dogfight, North American P-51s could often out-turn the heavier jet fighter.

Deployed late in the war, more than 1,400 Me 262s were manufactured, but only some 300 flew combat. After the war ended, Colonel Harold Watson of the U.S. Army Air Forces (pictured above standing beside an Me 262 in Melun, France) oversaw a program to bring captured German aircraft to the United States, where the advanced but flawed jet fighter could finally reveal its secrets.

See the gallery below for more photos of the Me 262.
Jet Power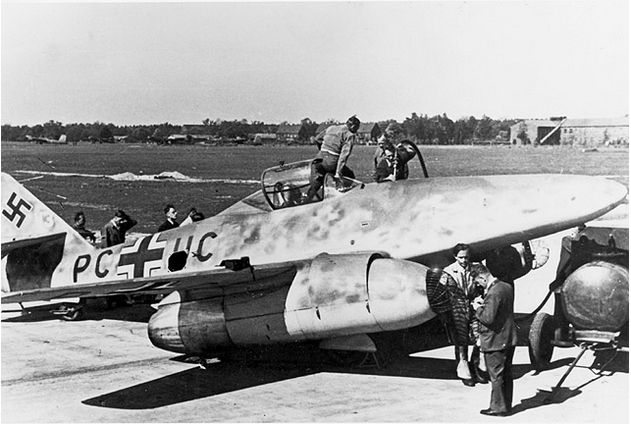 On July 19, 1942, a prototype, Me 262V3, made its first flight under jet power. (Before this, the aircraft was test flown with a piston engine.
Bound for America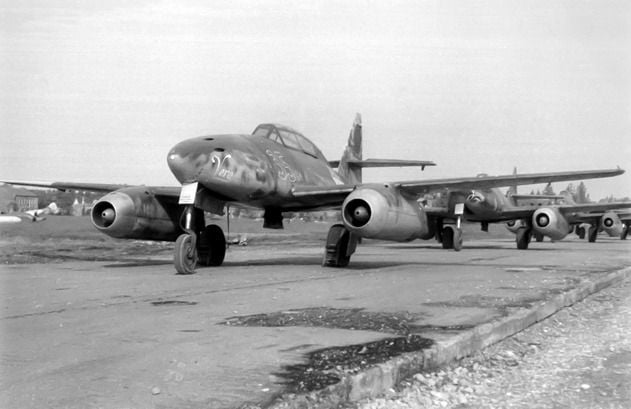 A line of Me 262s bagged in Lechfeld, Germany, awaits shipment to the U.S.
Inspection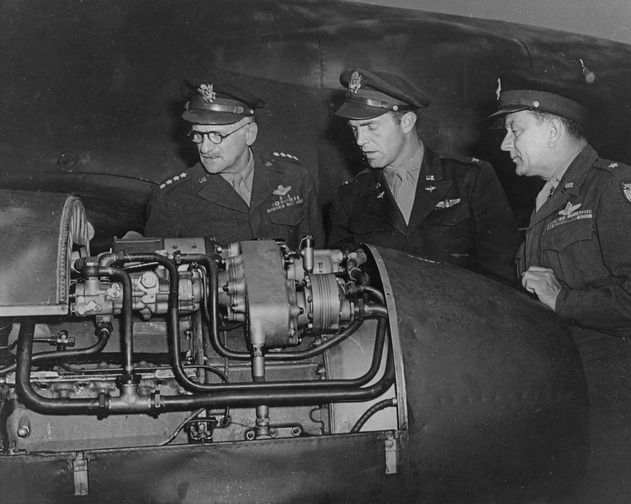 Left to right: General Carl Spaatz, Watson, and Brigadier General George McDonald inspect a Junkers Jumo 004 jet engine, two of which powered the Me 262.
Front View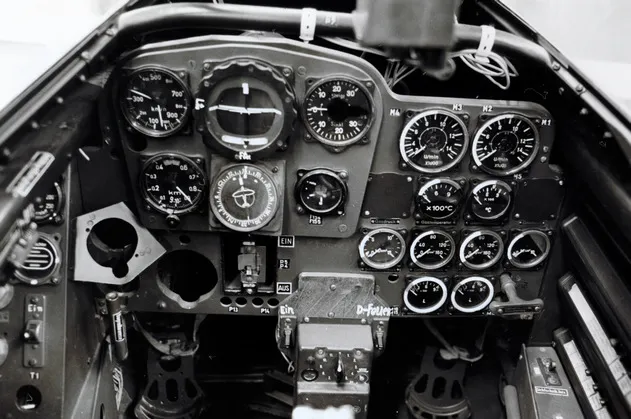 The single-seat cockpit of the Me 262 had a busy instrument panel.
Design Elements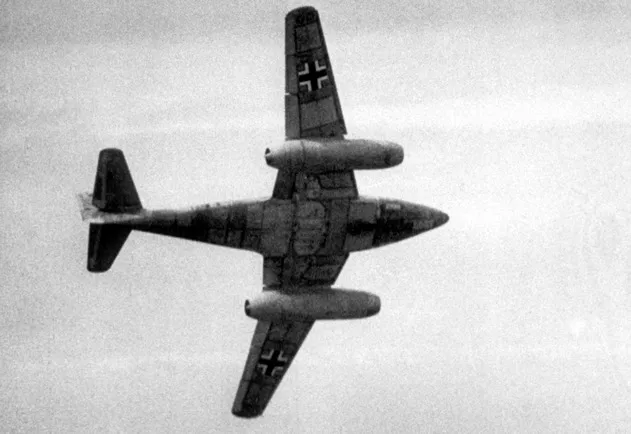 The Me 262 bore design elements still seen today, including a swept wing and underslung engine nacelles.
Turbine Check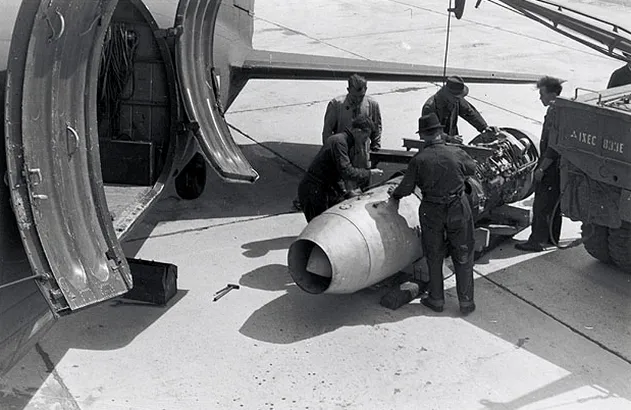 The American airmen who got their hands on Me 262s would thoroughly plumb the aircraft's turbine engines. To the dismay of Luftwaffe pilots, the jet engines often flamed out during combat missions.
Me 262s in Maryland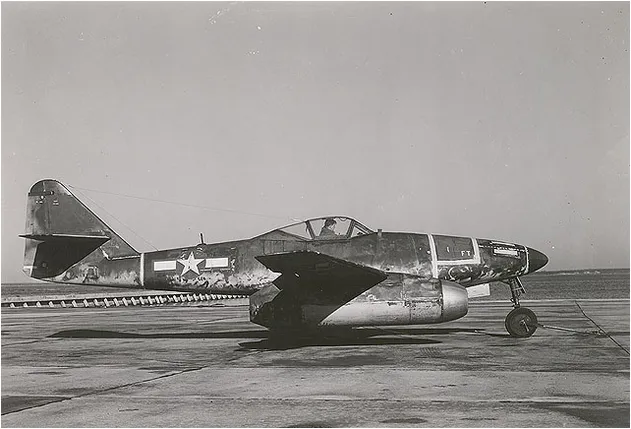 The Naval Air Station at Patuxent River, Maryland, got its share of Me 262s, including this specimen (note the U.S. insignia on the fuselage).
Ginny H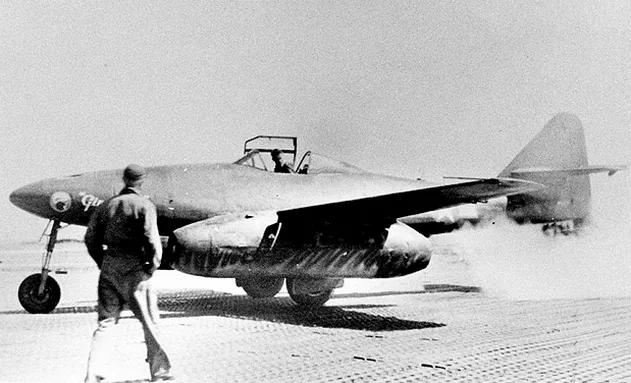 After this Me 262 was recovered by Colonel Watson's team, it was nicknamed "Ginny H" and test flown by U.S. pilots. The aircraft is now on display at the National Air and Space Museum (in the Jet Aviation gallery).
Restoration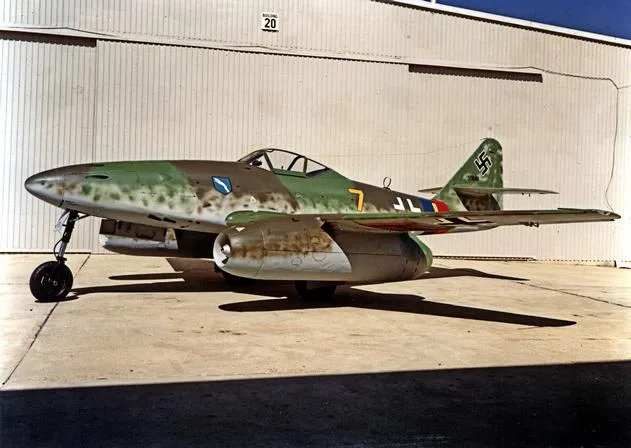 The National Air and Space Museum completed a restoration of its Me 262 in 1979. The project required 6,077 man-hours, and the most daunting problem was removing corrosion.