The Soyuz Goes South
Russian rocket engineers do things a little differently from their American counterparts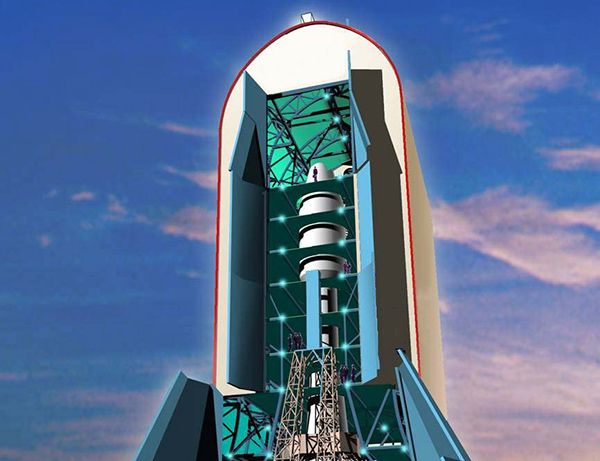 Russian rocket engineers do things a little differently from their American counterparts. They assemble the rocket with the vehicle lying on its side, then hoist it into launch position at the pad (watch a video here).

That practice will continue when Soyuz rockets begin launching from the European spaceport in Kourou, French Guiana next summer. But unlike the launch pad at Baikonur in Kazakhstan, the new South American Soyuz pad will have a 170-foot high mobile gantry surrounding the rocket so that payloads can be placed on top after the vehicle is in its upright position. The artist's concept at right shows how the structure will look when it's finished.

The first Russian-built Soyuz rockets arrived by cargo ship at the Kourou spaceport on November 23. Read about it and see photos here.