The Smithsonian Survival Guide
Tales of downed pilots led to one of the Institution's most important contributions to World War II.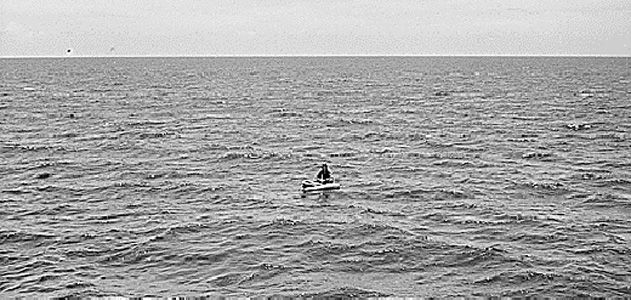 When the United States declared war on Japan on December 8, 1941, the scientific staff of the Smithsonian Institution possessed specialized knowledge that would prove of great value to the Allies. Although the Institution was not assigned any special duties, Smithsonian scientists drew upon their knowledge of the botany, zoology, customs, languages, geography, geology and natural resources of the Pacific, from the Arctic to Antarctica, to assist American troops in those areas. They were also skilled researchers who knew how to find information not readily at hand.
In the first year of the war, at least 10 percent of the scientific staff were assigned full-time to war-related projects, and most spent at least part of their work week in support of the military. For example, Paul E. Garber, an aviation specialist in the National Museum who collected information on war planes, was detailed to the Navy to develop kite targets for training anti-aircraft gunners, as well as films and illustrations of enemy planes for trainee pilots.
Tales of downed fliers surviving a crash but dying on an island or atoll for lack of local knowledge promoted a major Smithsonian Institution project, a booklet entitled Survival on Land and Sea. Smithsonian botanists, malacologists (mollusk experts), entomologists, ichthyologists, herpetologists, mammalogists, and anthropologists then prepared a 187-paged, pocket-sized, waterproof manual for soldiers and airmen to carry. Basic information on navigation, finding water and starting fires went along with instructions for identifying and using edible and dangerous plants and animals. Plants were figured with notations showing which parts were poisonous, which were edible, and which had to be cooked before eating. Produced within three months of a request from the Navy, almost one million copies of Survival on Land and Sea were distributed to servicemen by the end of the war. It was one of the proudest accomplishments of the Institution during those years.
Excerpted and adapted from Pamela M. Henson's "The Smithsonian Goes to War: The Increase and Diffusion of Scientific Knowledge in the Pacific," originally published in Science and the Pacific War, edited by Roy M. MacLeod, 2000.