The Next 10 Americans in Space
The shuttle has retired, but the astronauts have not.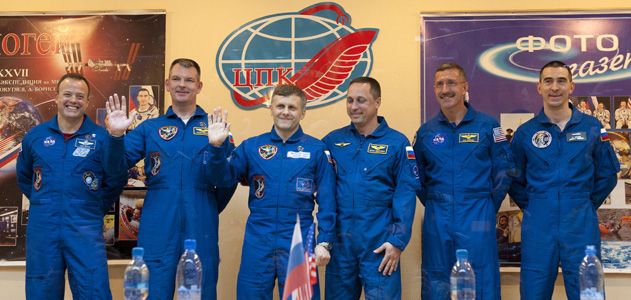 So NASA has gotten rid of its gas guzzler, and now has to cab it to orbit for a couple of years—in a Russian taxi no less. The end of the U.S. space program, right?

Hardly. At the moment, ten American astronauts are in training for six-month space station missions between now and 2013, with more to follow before the next American-built spacecraft comes online sometime in the mid-2010s. Traffic to Earth orbit is about to slow down, but has by no means come to a stop.

For the next few years, NASA astronauts will be riding the Russian Soyuz exclusively. Dan Burbank (above, center) is up next. He'll be traveling to the station in November (launch is scheduled for 11:14 pm U.S. eastern time on Nov. 13) with two rookie cosmonauts, Anton Shkaplerov (to his right) and Anatoly Ivanishin (to his left).

A former Coast Guard helicopter pilot (flying HH-3F Pelicans and HH-60J Jayhawks), Burbank has already been to the station twice, but only for short visits on the shuttle. Now he'll get to live there for six months. He'll be a flight engineer for the first part of his tour (Expedition 29), then will take over as station commander when three new crew members arrive for Expedition 30 in November (station astronauts overlap two crews so that half the residents are always up to speed). Burbank's jobs will include capturing and docking the first commercial cargo vehicle, the SpaceX Dragon, when it arrives in December. The 50-year-old Connecticut native is on Twitter as @AstroCoastie.

To find out who else is on deck for trips to the space station, see the gallery above.
Don Pettit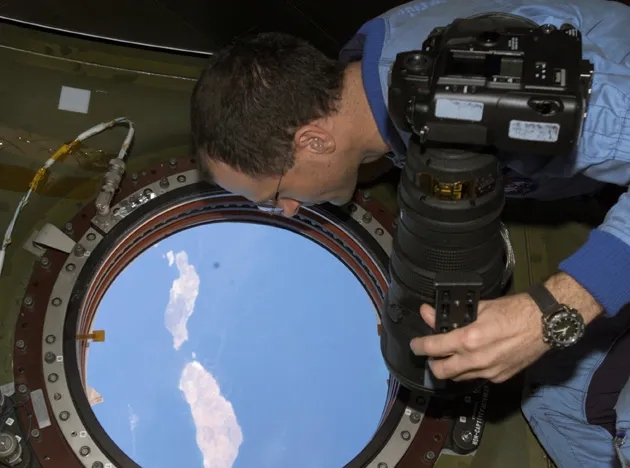 Pettit was living on the space station in February 2003 when space shuttle Columbia was lost, a tragedy that forced NASA to rely on Russian space transportation for the next two and a half years and delayed Pettit's and his crewmates' return to Earth. During his two spaceflights the former chemical engineer has found all kinds of projects to satisfy his curiosity and love of tinkering, from inventing a zero-g coffee cup to filming auroras to taking stunning photos of Earth's cities at night. Now he's returning in November for another six-month stay as the flight engineer for Expedition 30/31. He may even continue his "Saturday Morning Science" lessons from orbit.
Joe Acaba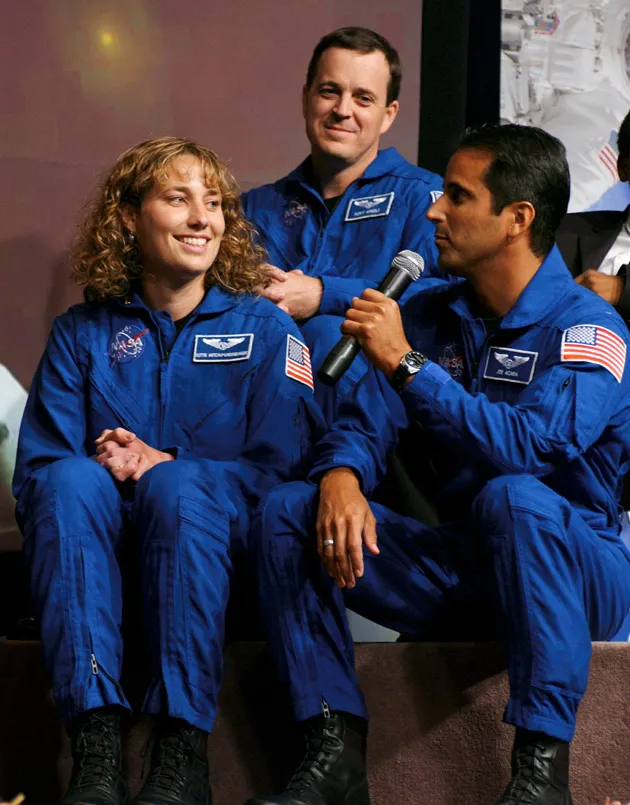 Acaba (right) was one of three teachers chosen as educator astronauts in 2004 (Ricky Arnold and Dorothy Metcalf-Lindenburger were the others). He and Arnold flew together on the STS-119 shuttle flight, and did a spacewalk together on the mission's ninth day to reconfigure equipment attached to the outside of the space station. A former Peace Corps volunteer, Acaba is the first person of Puerto Rican heritage to fly in space. He'll be a flight engineer on Expedition 31/32, due to launch in March 2012.
Suni Williams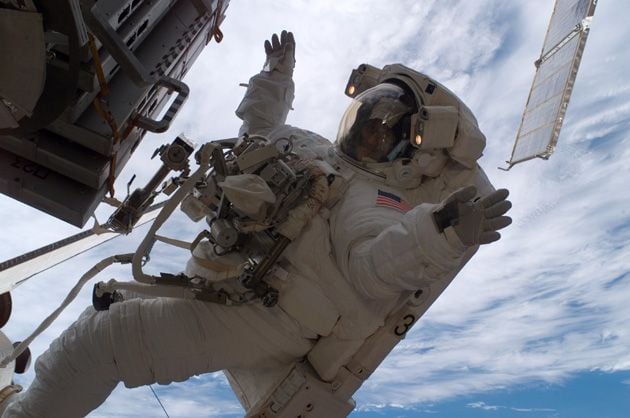 Sunita Williams (who goes by "Suni," pronounced Sunny) was a flight engineer and science officer on her first space station tour in 2006 and 2007. She'll be the commander for Expedition 33. A graduate of the U.S. Naval Academy and a former helicopter test pilot, Williams is also a marathon runner, and was an official entrant in the 2007 Boston Marathon even though she was in orbit at the time (she ran it on the space station's treadmill in four hours and 24 minutes). She's one of several astronauts to have been invited to appear on TV's Colbert Report—a 2009 appearance to announce that the station's new treadmill would be named for the comedian.
Kevin Ford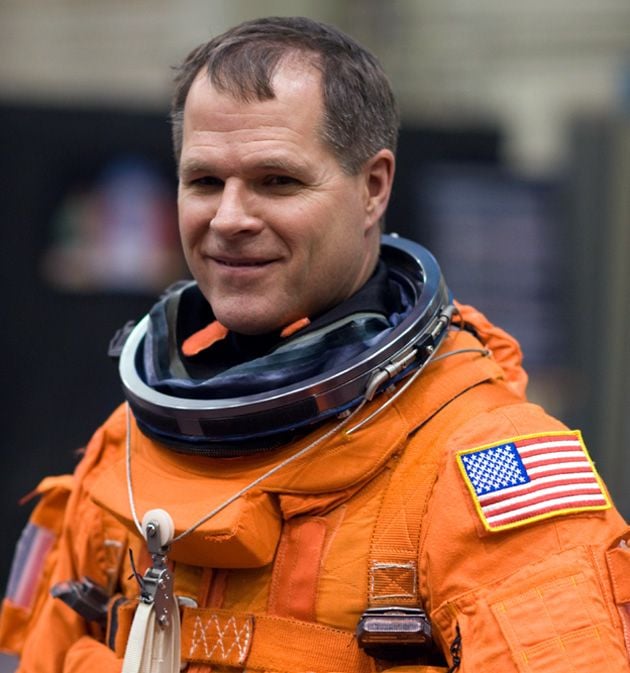 In the 1980s, as an Air Force pilot stationed in Iceland, Ford used to intercept Soviet combat aircraft over the North Atlantic. Twenty years later, as a U.S. astronaut, he lived outside Moscow at the Gagarin cosmonaut training center, as the head of NASA operations. Ford has made one spaceflight, as the pilot on STS-128 in 2009. He'll launch to the space station in September 2012 for the second half of Expedition 33, then in November will begin Expedition 34, commanding a crew of three Russians, one American, and a Canadian.
Tom Marshburn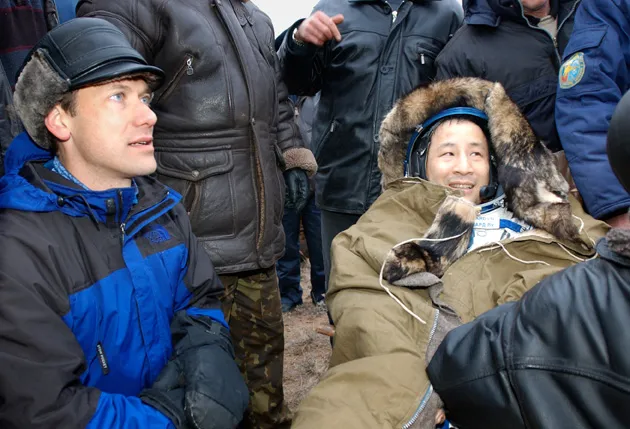 Tom Marshburn
Marshburn followed an unusual path to space. An emergency room physician by training, he joined NASA in 1994 and eventually became the lead medical official for the space station. He was the Flight Surgeon for ISS Expedition 7 in 2003, and is shown here in Kazakhstan tending to astronaut Ed Lu (right), who has just returned from orbit. Marshburn was chosen as an astronaut himself in 2004, and flew on the STS-127 shuttle mission to the station in 2009. He'll launch in November 2012 to serve on Expeditions 34/35.
Chris Cassidy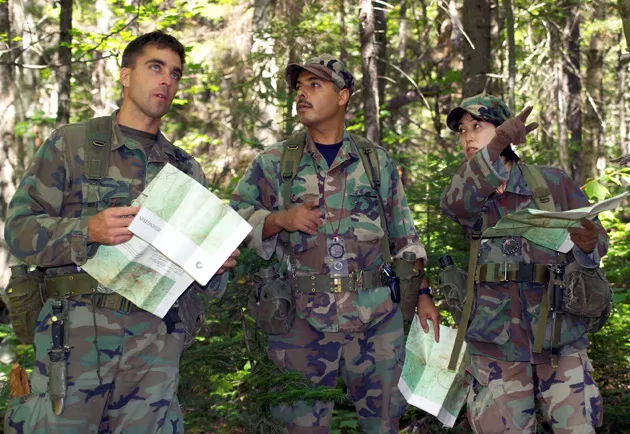 During his only space mission to date, STS-127 in 2009, flight controllers on the ground jokingly named Chris Cassidy "Most Awesome Astronaut," and wrote up new spacewalking "rules" for the former Navy SEAL. In a spacesuit, Cassidy could remain outside the shuttle indefinitely, no helmet required. But he was limited to five orbits in a t-shirt and jeans, or two orbits in swim trunks and sandals. "On orbit, Chris Cassidy is basically Chuck Norris minus the restrictions of gravity," the controllers concluded. It's true, not many astronauts have both a Master's degree from MIT and a Bronze Star for leading an operation in the caves of Afghanistan following the September 11 attacks. Cassidy (pictured at left during a 2004 wilderness survival exercise while still an astronaut candidate) will be a flight engineer on Expeditions 35/36, starting with a launch to the station March 2013.
Karen Nyberg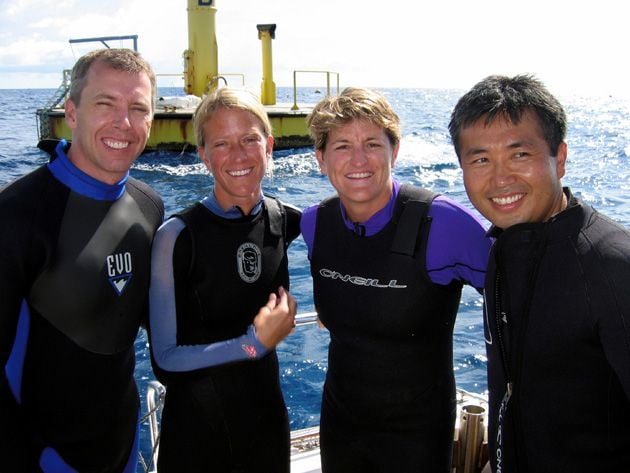 One way astronauts demonstrate their interest in long-duration spaceflight is by volunteering for planetary "analog" missions underwater or in remote desert locations. Nyberg (second from left) was a member of the NEEMO 10 crew that spent a week submerged in the Aquarius laboratory off Key Largo, Florida, in 2006. More than a dozen NEEMO veterans have gone on to live on the space station, including Japanese astronaut Koichi Wakata (far right), who'll be returning to orbit for a second tour (Expeditions 37/ 38) in November 2013. Nyberg, who has flown one shuttle mission (STS-124 in 2008) will precede him in May of that same year on Expeditions 36/ 37.
Mike Hopkins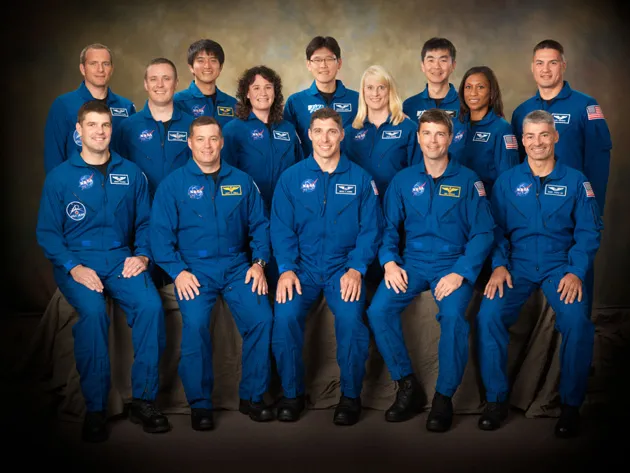 Call Mike Hopkins (front row, center) the first astronaut of the post-space shuttle era. He and his fellow members of the class of 2009 (nicknamed "The Chumps") came along too late to fly NASA's space plane. Hopkins, who was just 12 when STS-1 launched in 1981, will be the first in his class to go to the space station instead, as the flight engineer for Expeditions 37/38, scheduled for September 2013. Why was he picked first? His pre-NASA resumé couldn't have hurt: Academic All-American football player at the University of Illinois (defensive back), Air Force test pilot, and assistant to the Vice Chairman of the Joint Chiefs of Staff.
Rick Mastracchio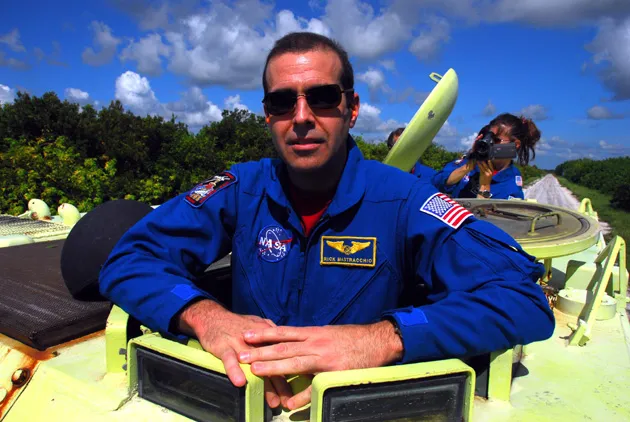 Mastracchio has seen spaceflight from both sides—from space and from the ground. In the 1990s, he worked 17 shuttle flights as a guidance and navigation officer in Mission Control. Selected as an astronaut in 1993, he then flew three shuttle missions to the space station—including STS-106 in 2000, shortly before astronauts started living there permanently. Shown here during launch safety training in Florida, Mastracchio has made six spacewalks. He'll begin his Expedition 38/39 tour in November 2013.