The Navy Gets a Panther
It wasn't the flashiest jet fighter, but the Grumman F9F was a rugged little aircraft that did everything asked of it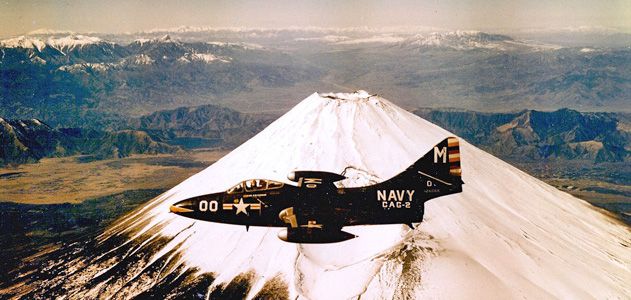 The Grumman F9F Panther was strictly subsonic, with a top speed of 575 mph. And it didn't have a swept wing, which would have enabled it to fly faster. But the Panther came along just when the U.S. Navy needed it, helping the service transition from the propeller-powered fighters that shone in World War II to jets.

Particularly helpful was the F9F's folding wings, which eased moving and parking the fighters in an aircraft carrier's tight spaces. More importantly, the Panther could take a hit and keep flying. Two Korean War pilots who went on to become astronauts—John Glenn and Neil Armstrong—were kept safe by the Panther's sturdiness. See the gallery above for more photos of the F9F.
Flying Over Tokyo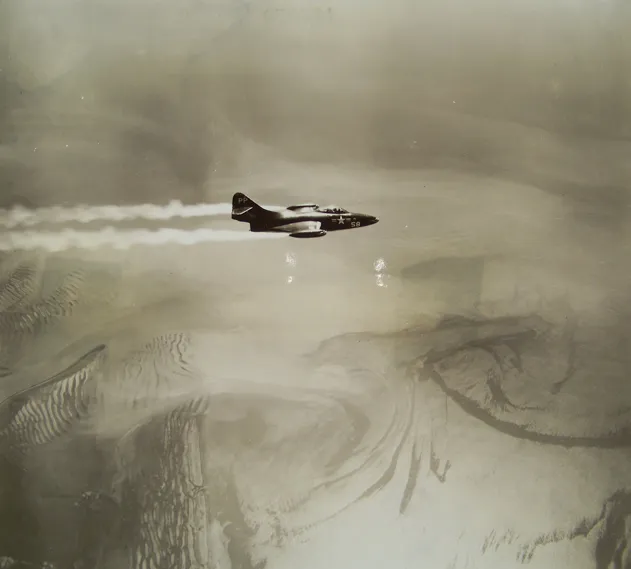 On July 22, 1952, a Panther flying over Tokyo releases fuel from its two wingtip tanks.
San Diego, California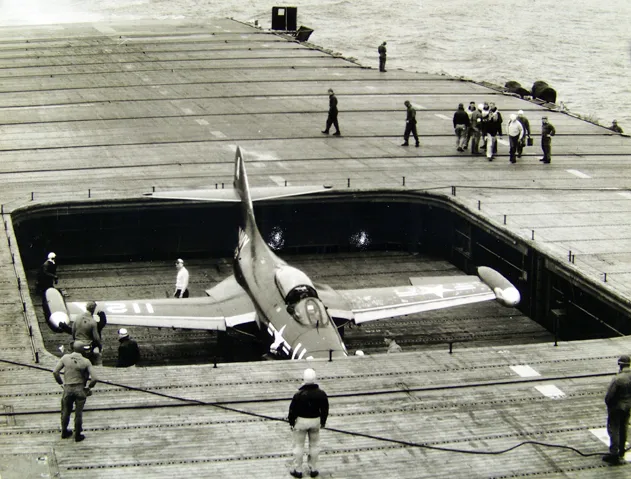 An F9F-2 is lowered on an elevator aboard the USS Kearsarge as it runs carrier qualification exercises off the coast of San Diego, California.
After Battle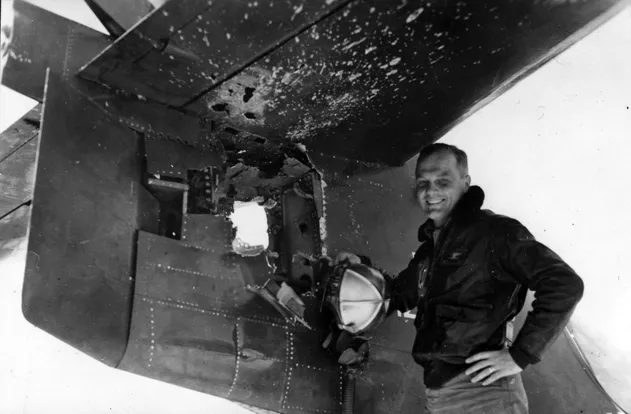 Future astronaut John Glenn stands next to the battle-damaged tail of his U.S. Marine Corps F9F.
Combat Mission: Korea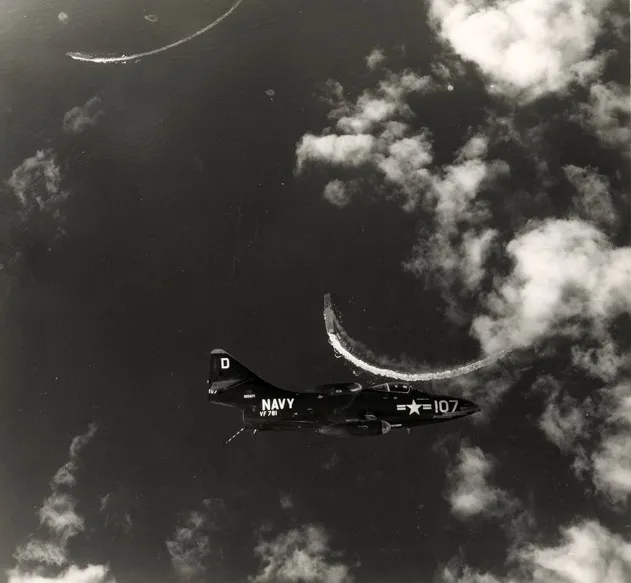 After completing a combat mission over Korea, a Panther prepares to land on the USS Oriskany.
Korea Winter
In early 1953, snow covered the deck of an aircraft carrier sailing off the coast of Korea.
Folding Wings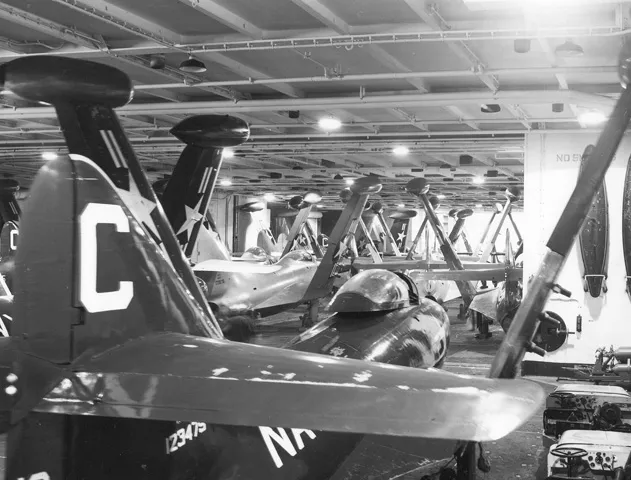 The Panther's folding wings maximized a carrier's storage space.
Accidents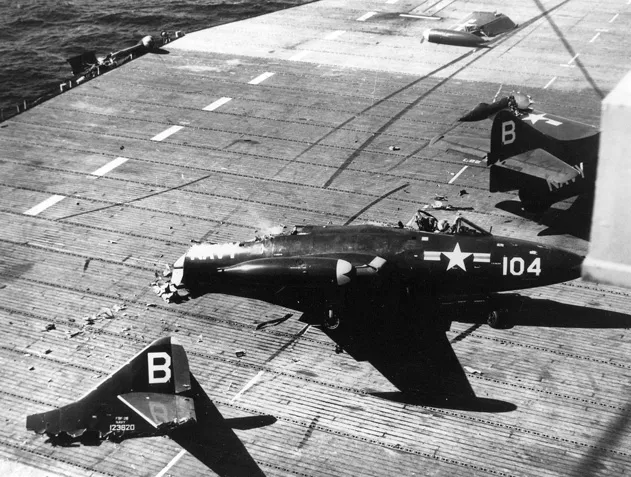 Four months into the war, accidents weren't uncommon. The F9F in the foreground was hit by another Panther that could not catch an arresting wire.