The First Jumbo Jet Passengers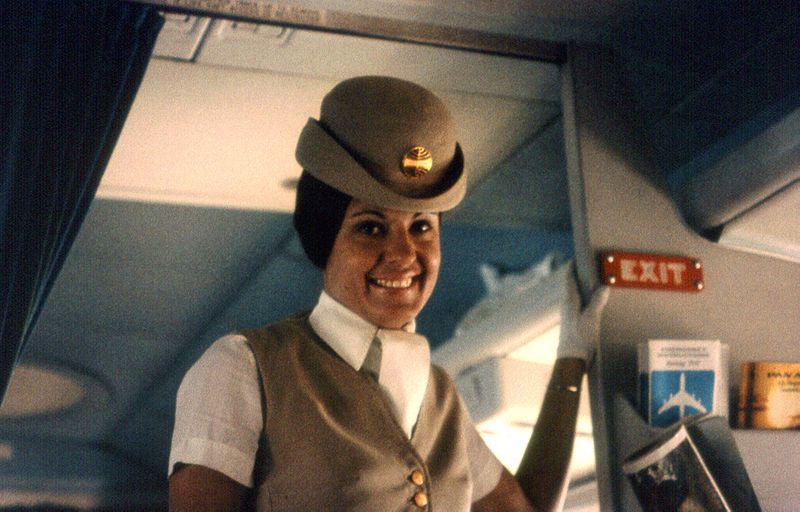 Forty years ago today, Boeing's 747 Jumbo Jet made its commercial debut on Pan American's New York-to-London route.

The flight didn't go exactly as advertised. The widebody's 352 passengers and 20 crew members sat on the runway for two hours, waiting to take off from Kennedy Airport, before Captain Robert Weeks noticed a malfunction in the #4 engine and decided to head back to the gate. The passengers debarked (a group of protesters, who had loudly complained about the 747's noise and pollution, taunted them with "We told you so!") and were treated to dinner in the terminal while Pan Am rustled up a replacement jet. Twenty of the original passengers bailed out right there, choosing to miss out on the historic first flight.

The stand-in 747, hastily christened "Young America" (the name of the original airplane) finally took off at 1:52 a.m., 27 minutes after it was supposed to have landed in London. The rest of the flight was uneventful, although television producer David Susskind, one of the inaugural passengers, must have still been fuming when he sarcastically told a reporter after landing, "It was the most sensational flight experience I have ever had."

Also on board that night were Mrs. Martha Topera of Fort Worth, Texas, (who wanted something special to tell her grandchildren); George Marchen, a manufacturer from New Jersey; Austin Wilson, a "New York jazz and 'semi-rock' trombonist; and an unnamed passenger who told a New York Times reporter that the 747 looked like "Radio City Music Hall with wings." Mrs. Joseph Lusk of Medford, Massachusetts complained to the Times, "Frankly, I prefer the 707. There are just too many people here and too many helpers to wait on them. And I'm not the kind to feel hemmed in. I have eight kids."

The return flight to New York carried just 196 passengers. The reason: A seven-hour delay getting off the ground. Seems passenger rage isn't a modern invention.