The Day Amelia Earhart Became Famous
Celebrating the first woman to fly across the Atlantic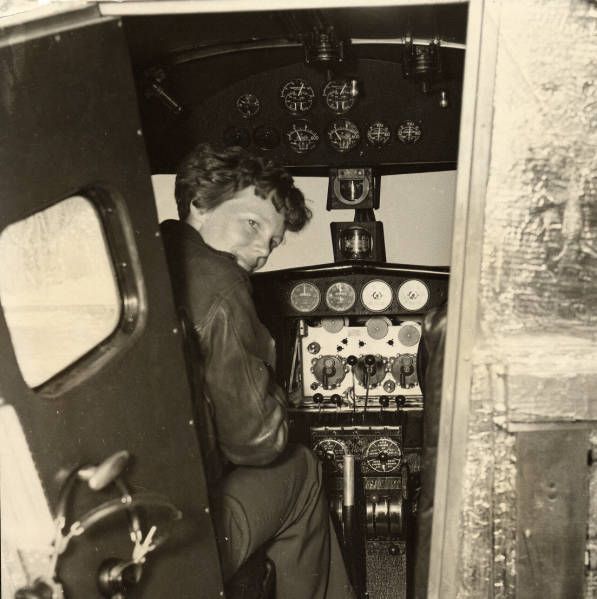 remembered for her last, lost fligh
t. But in her time, she was best known as the first woman to fly across the Atlantic, an adventure that began on this day in 1928.
Earhart wasn't the pilot, but a passenger. In the months after Lindbergh-mania hit America, publisher George Putnam, who eventually became Earhart's husband, went looking for a woman to accompany two male pilots, Wilmer Stultz and Louis "Slim" Gordon, on a transatlantic flight. The trip's sponsor was a wealthy aviation buff, Amy Guest, who originally had contemplated making the trip herself. Instead she hired the 29-year-old Earhart—an avid if mostly unknown pilot with a day job as a social worker in Boston.
Stultz, Gordon, and Earhart took off from Newfoundland in a Fokker F7 on June 17, and landed in Wales after "20 hours and 40 minutes" (the title of her book about the flight, published that same year). Earhart was instantly famous, toasted by royalty, honored with a ticker-tape parade, but never boastful. Downplaying her limited role in the flight, she
sent a note to President Calvin Coolidge
saying, "SUCCESS ENTIRELY DUE GREAT SKILL OF MR. STULTZ."
Four years later she had all the glory to herself, becoming the first woman—and only the second person—to fly solo across the Atlantic.