The Artist and the Astronauts
As the first lunar explorers prepared to launch, artist Paul Calle was in the room, quietly sketching away.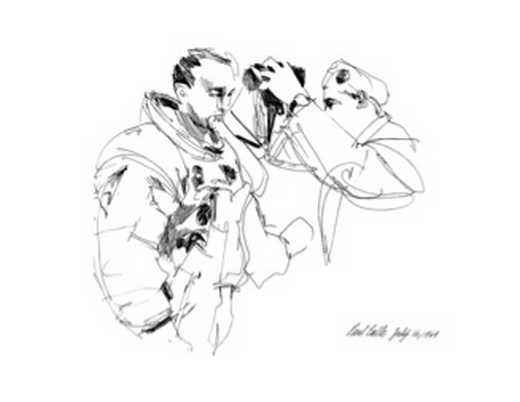 Plenty of engineers and technicians had access to the astronauts, but few artists did. Paul Calle was one of them. In 1962 he was selected for the newly established NASA Fine Art Program, whose purpose was to capture and interpret the activities of the new era of space exploration through the eyes of artists. Then 35, Calle was the youngest of the eight artists selected. He documented missions from Gordon Cooper's Mercury flight onward.

At a 1967 ceremony unveiling his artwork, Calle found himself sitting next to Mike Collins, who had flown on Gemini 10 a year earlier. The artist asked what it was like to walk in space, and the astronaut answered. Then, according to Calle, he turned the subject. "When you paint, do you mix your colors on the canvas or on a palette?' " As it happened, Collins was an amateur artist.

As the Apollo 11 astronauts prepared to launch to the moon on the morning of July 16, 1969, Deke Slayton, Director of Flight Crew Operations, invited Calle to be the only artist present to sketch Armstrong, Aldrin and Collins as they ate their pre-launch breakfast and suited up. Calle sat quietly in a corner, working. "You had to understand their needs for work and privacy," he recalls. "You had to be almost like a fly on the wall."

See the gallery below for more of Calle's Apollo sketches and paintings, or visit his website: www.callespaceart.com.
Cape Canaveral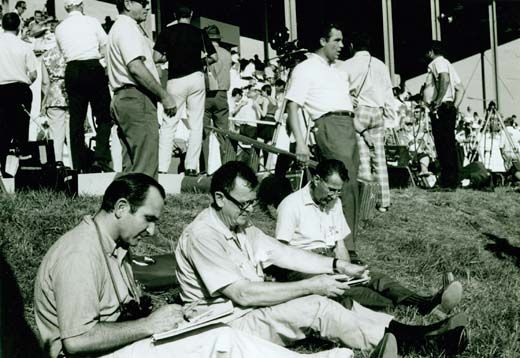 Paul Calle, left, and other NASA-commissioned artists at Cape Canaveral for a launch.
Apollo 7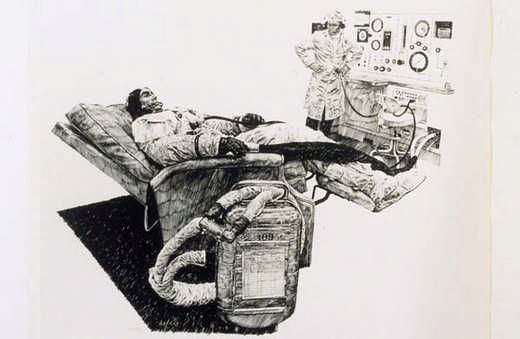 Astronaut Walt Cunningham on the day of his Apollo 7 launch.
Pre-Launch Breakfast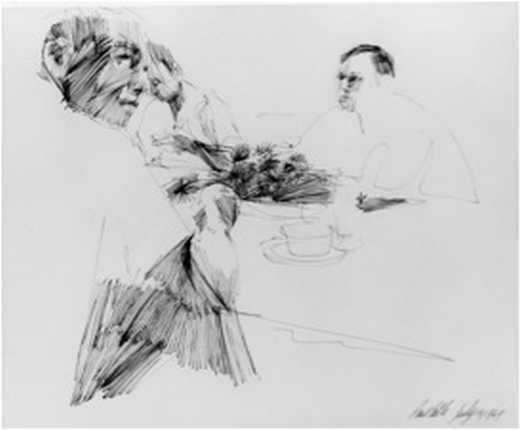 Buzz Aldrin (left), Mike Collins, and Neil Armstrong have breakfast on the morning of their Apollo 11 launch.
Suiting Up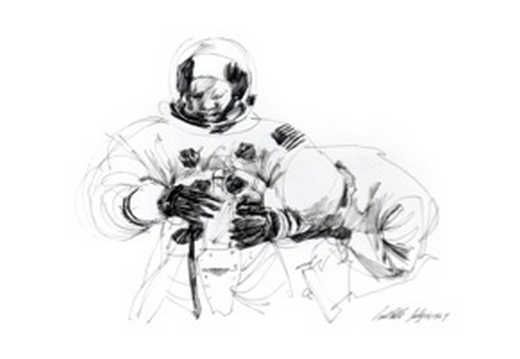 Aldrin suits up for the Apollo 11 launch.
Thumbs Up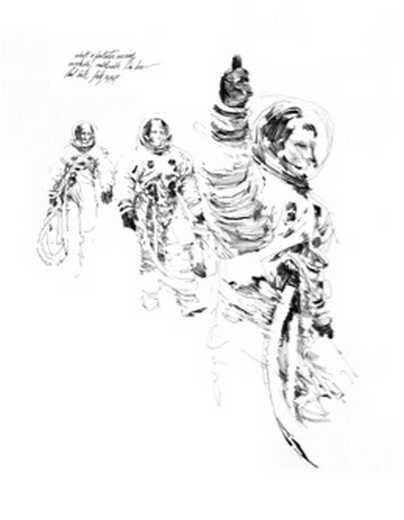 Walking to the launch pad, Neil Armstrong flashes a "thumbs up."
Power to Go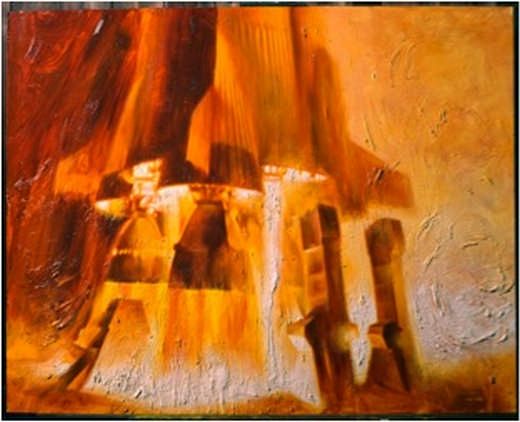 "Power to Go," Calle's depiction of a Saturn V launch.
Saturn V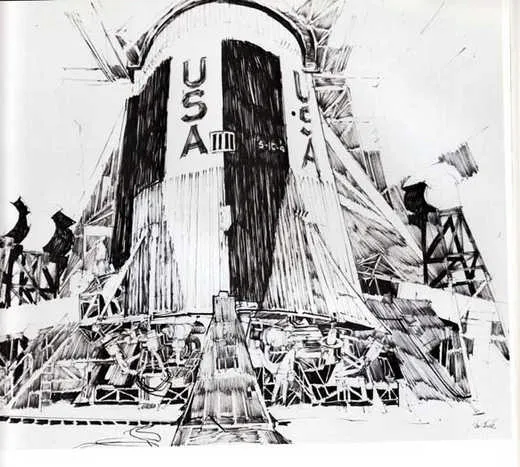 Calle's sketch of the Saturn rocket.
The Great Moment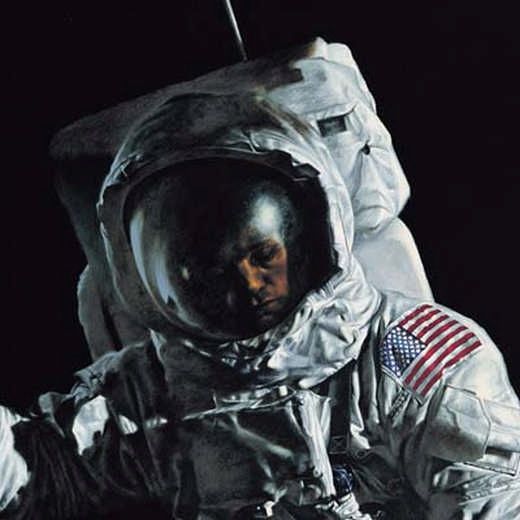 Armstrong's first step on the moon is depicted in Calle's painting, "The Great Moment."
Footprint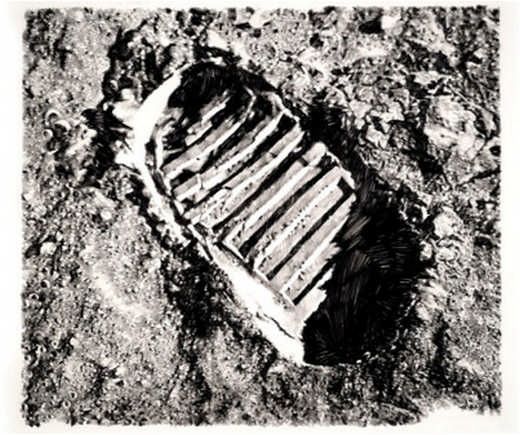 Calle painting of Aldrin's famous footprint on the moon.