The Air Force Survival Guide (Don't Leave Home Without it)
Find yourself in a hostile environment? The Air Force knows what to do.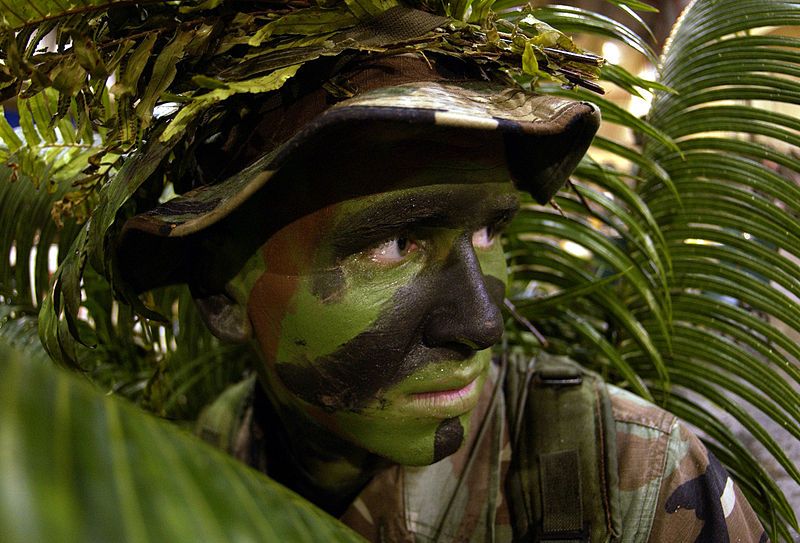 It's one of those days—probably a Monday—where everything goes wrong. The alarm clock doesn't go off. You oversleep. You have to crash land into enemy territory. It's a good thing you remembered your U.S. Air Force Pocket Survival Handbook.
The handbook (republished this month) outlines the mission: As soon as you eject, bailout, or crash, your new assignment is to "return to friendly control without giving aid or comfort to the enemy, to return early and in good physical and mental condition."
Let's get down to the business of survival: Got a sucking chest wound? See page 60. You might need a stitch or two, although sometimes an airtight dressing will suffice. Perhaps you bailed out over a snow- or icebound area; page 92 explains how to make a suitable pair of shoes from moose hocks. (Skip ahead to chapter 14 for tips on how to kill animals both large and small. "Be sure the animal is dead, not just wounded unconscious…. Poke all 'dead' animals in the eye with a long sharp stick before approaching them.")
Now that you've survived that simple task, you can set to work building a para-snowhouse out of ice, your parachute, and urine (page 119).
The handbook explains how to build a variety of shelters, how to find and cook edible plants, and how to hunt, dress, and cook animals—everything from "fish tickling" to dressing a rabbit by flinging it between your legs.
We say this is $12.95 well spent.