Taming the Viper
At Luke Air Force Base, young pilots learn to fly the F-16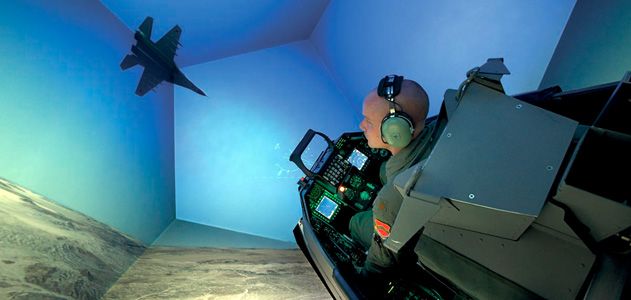 Young pilots arriving at Arizona's Luke Air Force Base are considered to be "all mach and no vector." Translation? The kid has lots of energy but no experience beyond a year of Air Force basic pilot training.

To learn what it takes to transform a young pilot into a successful F-16 "Viper Driver," photographer John Dibbs and Lieutenant Colonel Robert Renner traveled to Luke, near Phoenix, to the Air Force's air education and training command. See the gallery above for images from their book, Viper Force: 56th Fighter Wing—To Fly and Fight the F-16.
Formation Landing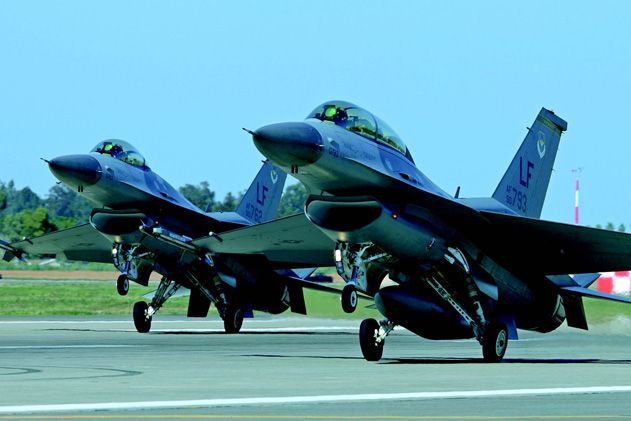 Two F-16s from the 310th Fighter Squadron, the "Top Hats," make a formation landing. Viper drivers practice side-by-side takeoffs and landings to keep their formation skills sharp. "I have been asked a lot if the F-16 is easy to fly," says Lieutenant Colonel Culla "Shack" Yarborough. "Yes, it is very easy to fly, but much more difficult to employ as a weapon."
It Takes Two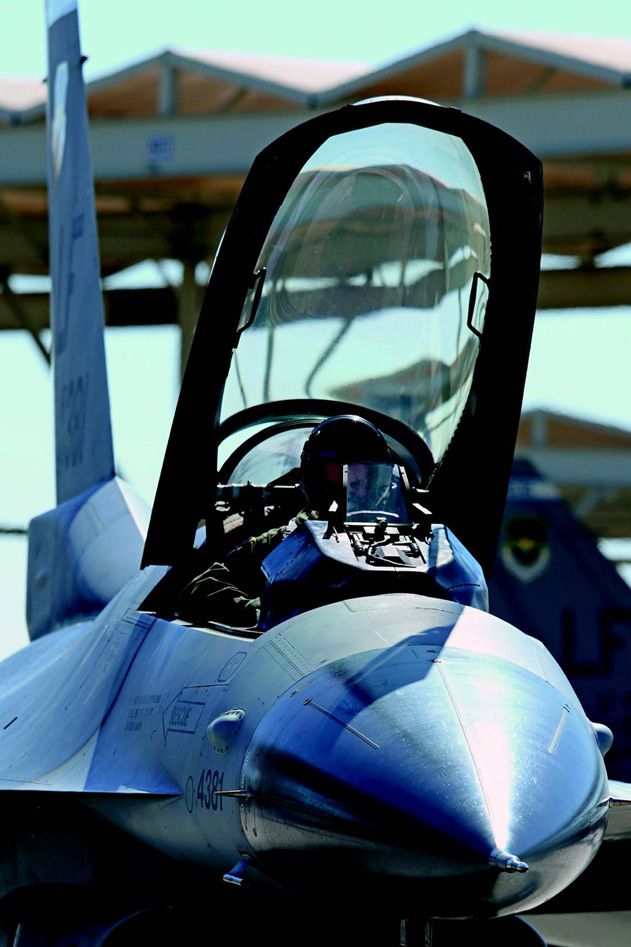 When strapping on a Viper, the pilot becomes one with the aircraft. Together, they make a world-class fighting machine. "When you get in the jet, you feel like you're wearing a glove," says Captain Patrick "Cletis" Pearson.
Runway 21 Right
Major John "Razor" Giulietti lands an F-16C of the 61st Fighter Squadron, the "Top Dogs," on Runway 21 Right at Luke. The base has parallel runways of 9,900 feet and 10,000 feet, providing plenty of room for new Viper pilots to practice their landings.
Training Flight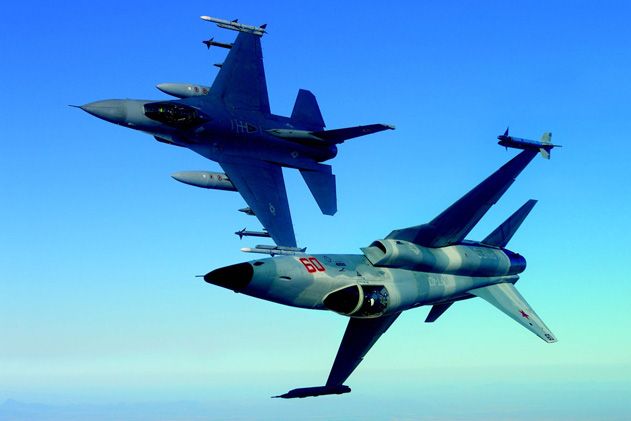 During a training flight, Lieutenant Colonel Ben Malmanger of the U.S. Marine Corps' VMFT-401 breaks left in his F-5E adversary aircraft while Lieutenant Colonel Joe "Spunkin" DeLapp, commander of the 56th Training Squadron, follows in an F-16.
Aerial Refueling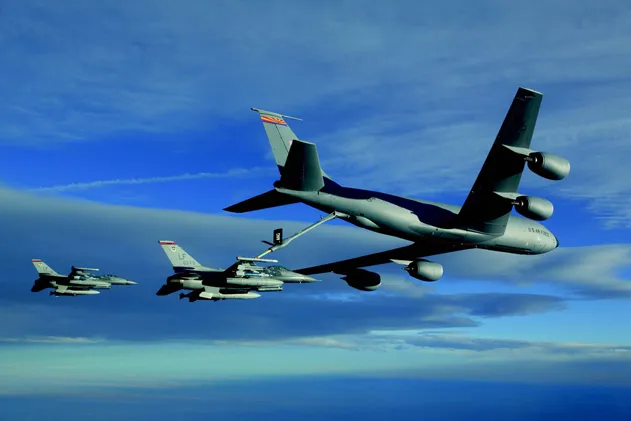 Lieutenant Colonels "Max" Maixner and "Opie" Stewart, flying F-16s of the 63rd Fighter Squadron (the "Panthers") practice aerial refueling with a KC-135R from the Arizona Air National Guard.
YF-16 Test Flight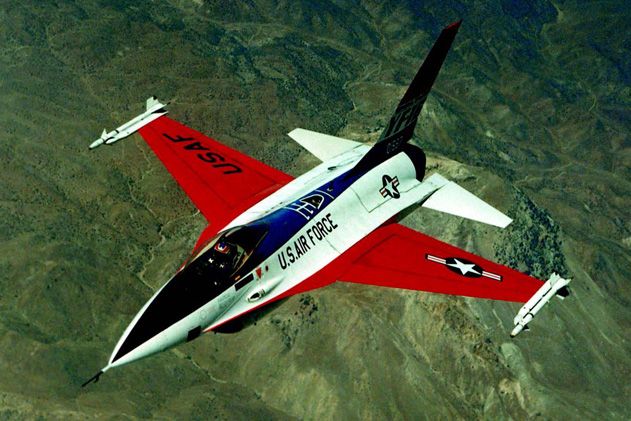 A YF-16 on a test flight over Edwards Air Force Base in California in 1974, the year the fighter was introduced. While the YF-16's official first flight was February 2, 1974, during an earlier flight, on January 20, the test pilot decided to take off while performing a high-speed taxi test after the aircraft experienced roll oscillations.