Cape Canaveral, Summer of '69
Fifty years ago, a photographer pointed his camera at Apollo 11 spectators—and created an ode to America.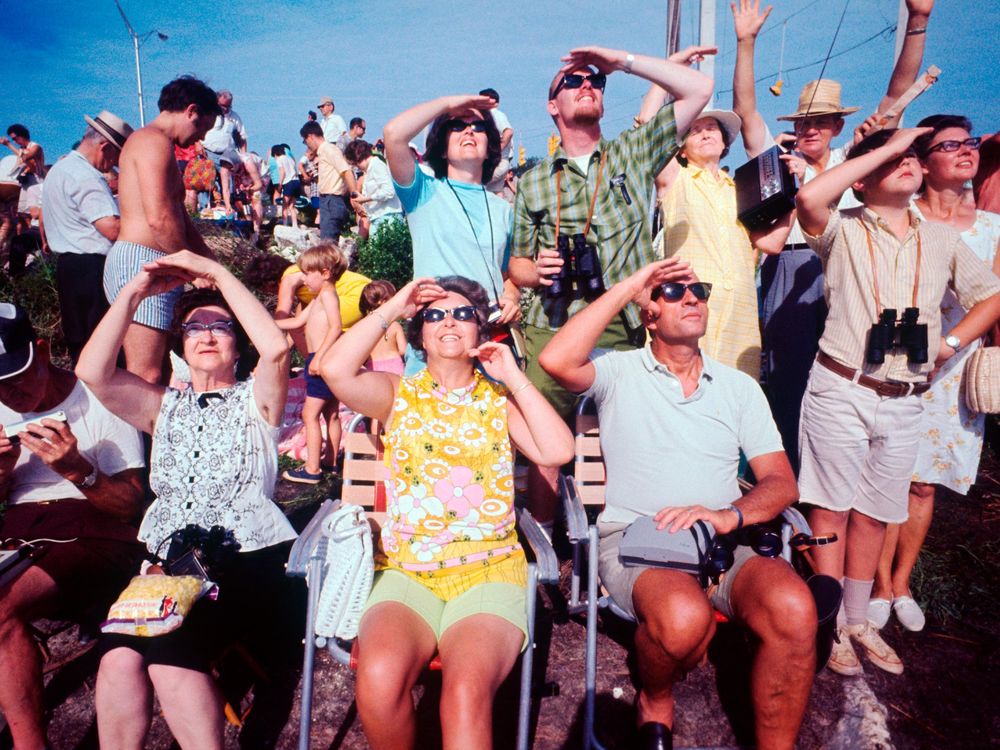 On July 16, 1969, as Apollo 11 prepared for liftoff, the banks of the nearby Indian River in Titusville, Florida, some seven miles from the launch pad, were crowded with hundreds of thousands of citizens who had come to see history being made.
I was a 22-year-old photographer for Time magazine. My idea for pictures wasn't simply to follow the rocket from launch pad to a distant point of flame in the sky. I chose instead to aim my cameras at this gathering of the faithful. After the calamities of 1968 (the assassinations of Martin Luther King Jr. and Robert Kennedy and the escalation of the Vietnam War), the Apollo mission gave a weary public an awe-inspiring event to share with loved ones.
Looking back at the photographs 50 years later, I'm struck by the degree to which they captured a glimpse of America in 1969.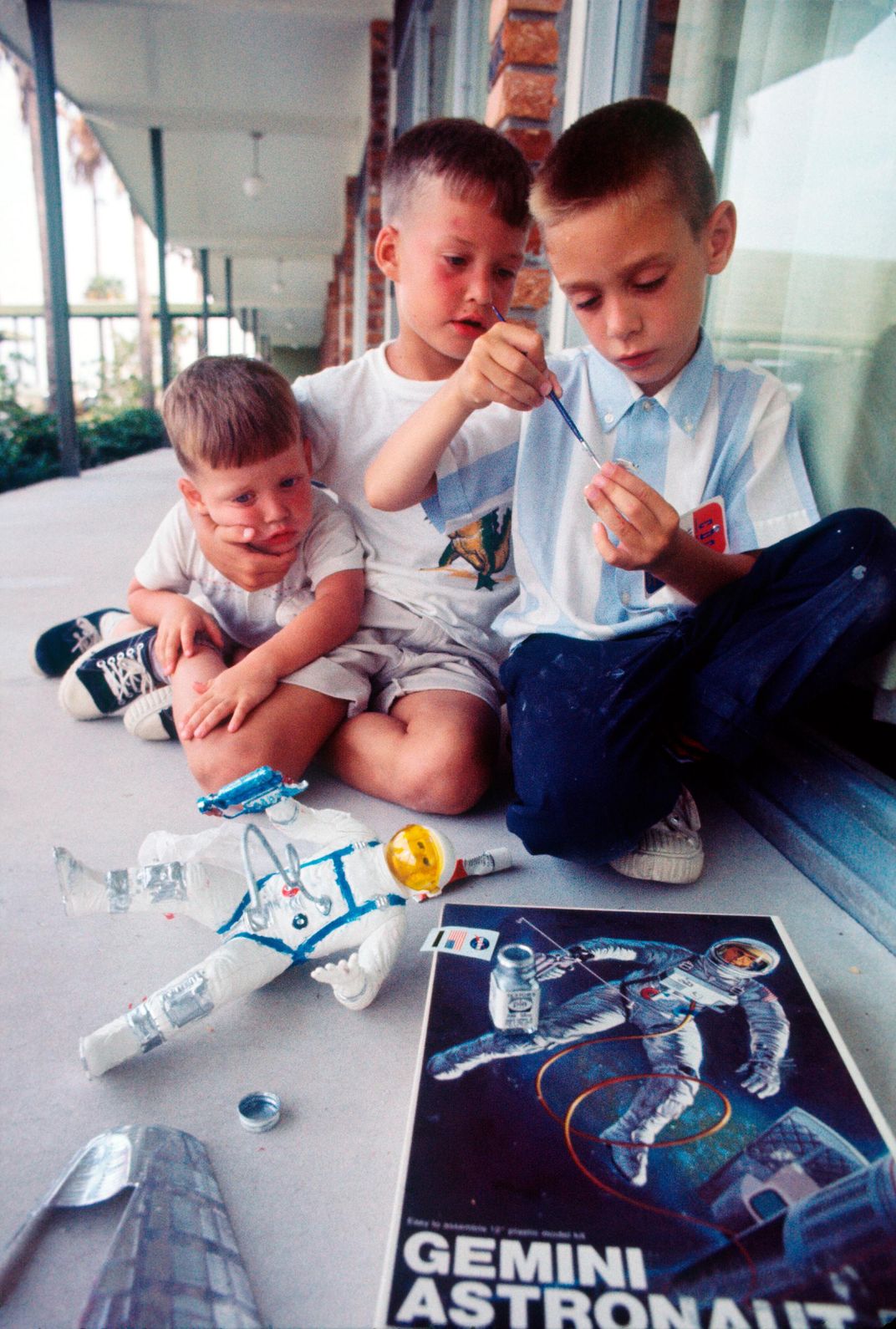 Gregg Seigfried, 53 (then three years old, seated at far left in the photo above), remembers that for years, all through high school into the 1970s, every science project he did was on Apollo 11. At the Titusville encampment (the first image in this article) the view of the launch pad was toward the east, so that tracking the Saturn V as it rose meant you had to look almost directly into the sun.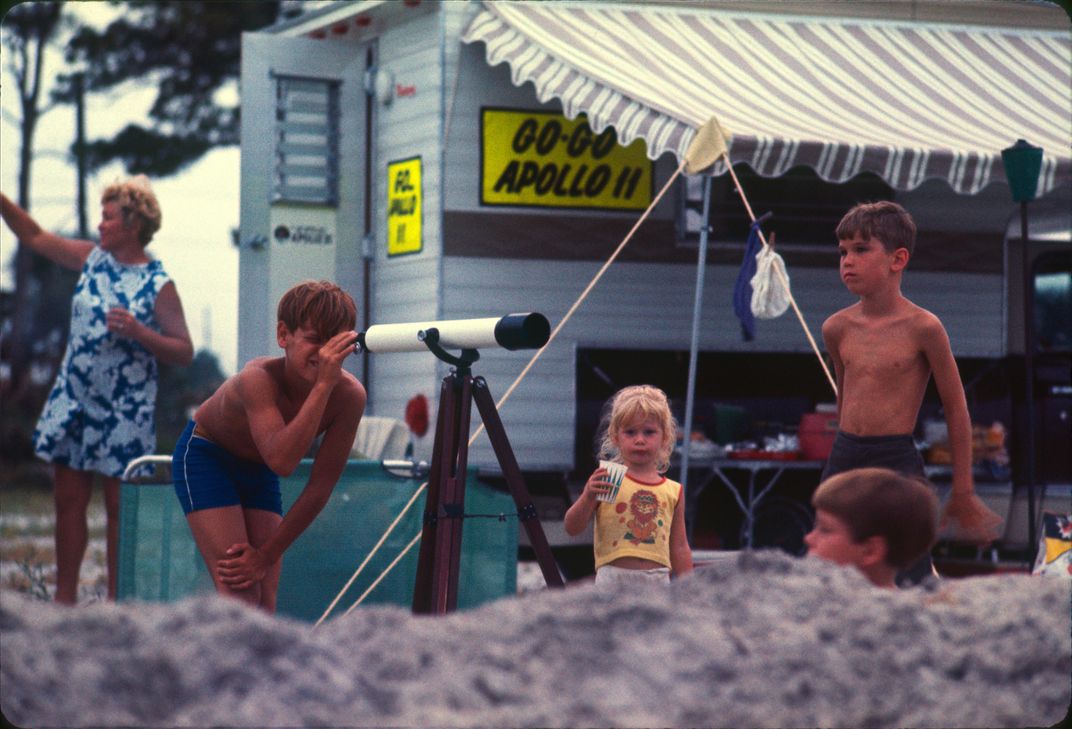 Some spectators brought telescopes (above), which might have worked well when the Saturn V was on the launch pad, but the speed with which the three-stage rocket climbed into the sky would have made viewing it very difficult.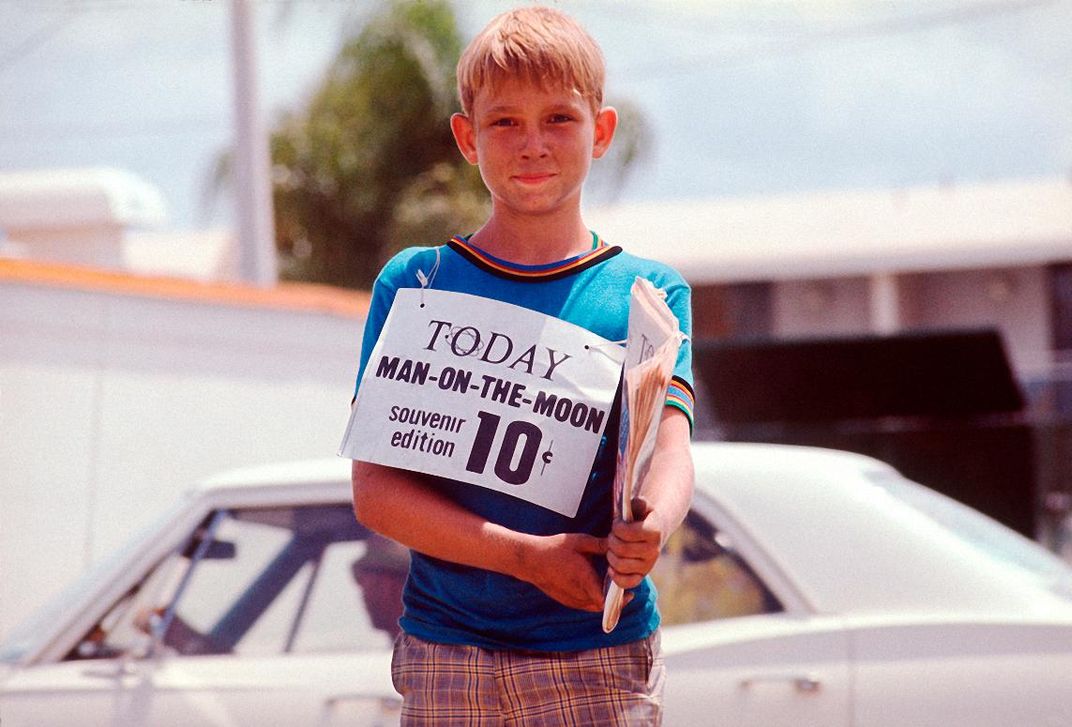 And few things can show the inflation of prices as much as the 10-cent "souvenir edition" of the Moon Walk special of TODAY newspaper (above).
As much as Apollo 11 became a lodestone for human endeavors into space, the photographs of Americans gathered that day have become a visual poem about bearing witness to a moment of hope and wonder.