Suicide by Airplane: It's Rare, But It Happens
A 2014 study identifies 24 suspected U.S. cases of "aircraft-assisted" suicide over the past 20 years.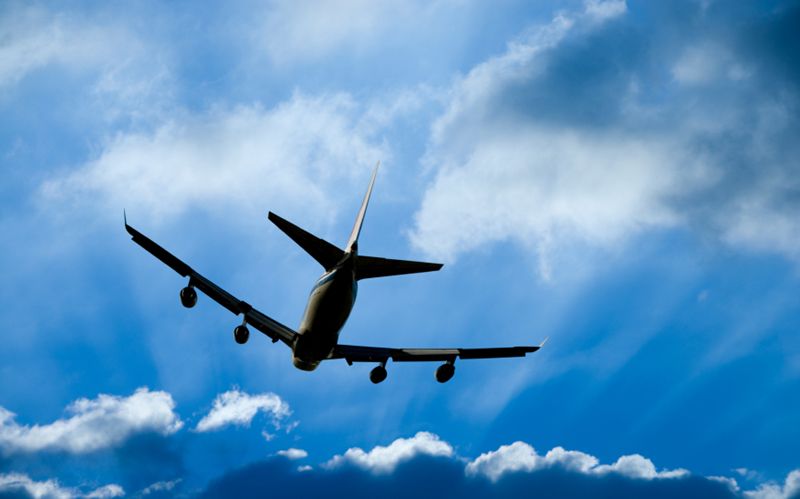 The disappearance of Malaysia Airlines Flight 370 over the South China Sea last March is one of aviation's greatest mysteries, and may never be solved. One possibility raised by Malaysian police officials is that it was the deliberate act of a suicidal pilot.
If so, it wouldn't be the first time that has occurred. Writing in the latest issue of Aviation, Space and Environmental Medicine, Alpo Vuorio of the Mehiläinen Airport Health Centre in Finland and colleagues took a systematic look at past instances where "aircraft assisted suicide" was the suspected cause of a crash. In the 20 years between 1993 and 2012, 24 of 7,244 fatal aviation accidents (0.33 percent of the total) are thought to have been caused deliberately by a member of the pilot crew. Statistics for the United Kingdom during the 30 years ending in 1995 are similar: 3 of 1,000 fatalities, or 0.3 percent.
While most of these have been in small aircraft, it's not unknown for an airline pilot to deliberately crash an airplane. One such suspected case is Silk Air Flight 185 in 1997, which went down in Indonesia, killing all 104 passengers and crew members. The fatal crash of an EgyptAir flight with 217 people on board in 1999 was attributed by U.S. investigators to the deliberate actions of the first officer. And just last November, LAM Mozambique Airlines Flight 470 crashed in Namibia, resulting in 33 fatalities.
Researchers in this area often use words like "may have" or "suspected" because proving suicidal intent after the fact can be difficult. Lacking a note or evidence that a pilot discussed suicide plans with someone else, investigations into the flight crew's state of mind at the time of the crash can be time- and labor-intensive. Partly for that reason, Vuorio et al. think their 0.33% figure "is likely an underestimation and thus represents a minimum frequency of aircraft assisted pilot suicides."
As for what, if anything, can be done to reduce the rate, the authors point out that "among aviators and the general population, lowering barriers to care has a role in suicide prevention." The U.S. Air Force has a suicide prevention program that "aims to reduce stigma and encourage early help-seeking behavior by changing social norms through education and policy," they write. The authors also note, as a point of comparison, that the frequency of suicides using automobiles is usually estimated to be between 2 and 4 percent, with one study putting it as high as 8 percent.
While airline pilots themselves have a role in preventing on-the-job suicide—they generally work in teams, and might be expected to notice suspicious behavior by other crew members—the aviation industry can benefit from research into the social and cultural factors leading to suicide. Stress can play a role, for example, and the authors cite surveys showing that commercial airline pilots have "one of the most stressful jobs in the United States." In addition, they write, "The future growth in aviation will happen in Asia and Africa, and there is a need for accident investigators to understand the social context of suicides in these cultures when preventive measures are planned."