The 'Star Wars' Starfighter Will Soon Be a Museum Piece
This full-size movie prop helped the Rebel Alliance defeat the Galactic Empire.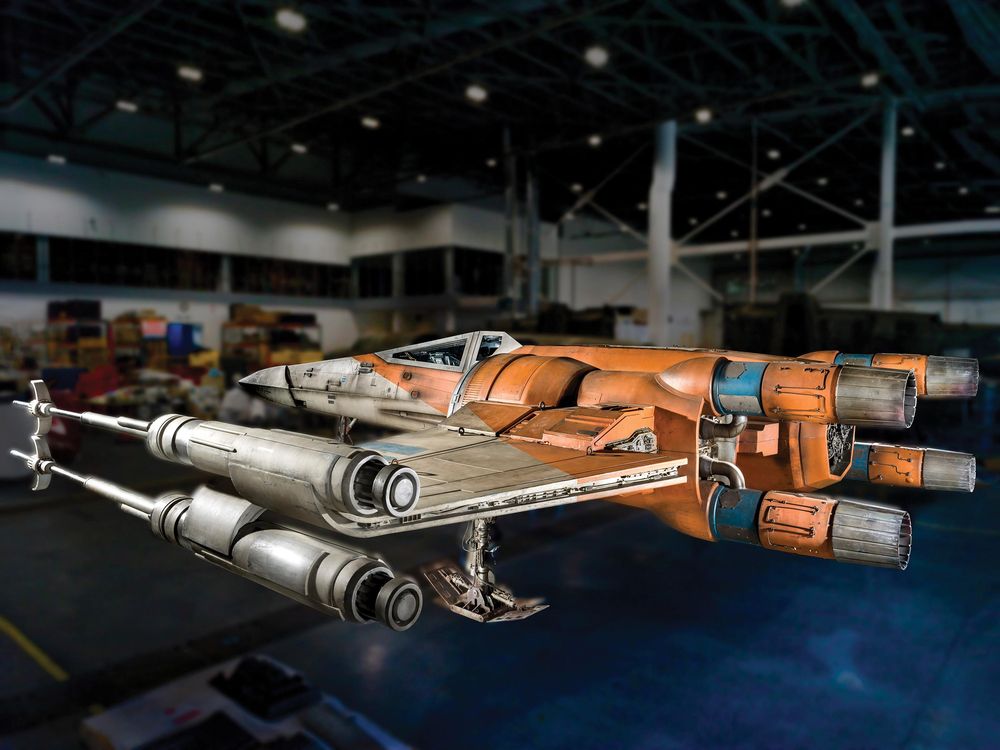 The aesthetic of Star Wars has never emulated the sleek, clean futurism of Star Trek. The spacecraft in the George Lucas fantasy series, like everything else within it, hail from "a long time ago, in a galaxy far, far away" and show signs of serious use, particularly the ships in the fleet of the perennially outgunned Rebel Alliance. When National Air and Space Museum conservators preserve Star Wars props, they're careful not to "fix" the wear and battle damage the filmmakers built into them by design.
No Rebel craft is more recognizable than the X-wing, the nimble class of fighter new recruit Luke Skywalker and his comrades used in their raid on the Death Star, the climax of the 1977 blockbuster that began the legend.
Industrial Light & Magic built this X-wing at full scale, with a wingspan of 37 feet. It was featured in the latest episode of the saga, 2019's The Rise of Skywalker. The movie was set a generation after the original 1977 film, later retitled A New Hope, and accordingly, the prop was designed to reflect a more advanced descendant of the X-wing that destroyed the Death Star. (The ship Luke crewed with chirpy droid back-seater R2-D2 was a T-65B; this one is a T-70, distinguishable from the older design by the presence of two wing-mounted ion engines instead of four.) Once its restoration is complete, the Starfighter will go on display at the National Air and Space Museum beginning in 2022.