Spirit of St. Louis Replica Soars Over New York
The Old Rhinebeck Aerodrome says the Ryan it spent decades building is the most authentic replica of Charles Lindbergh's airplane ever built.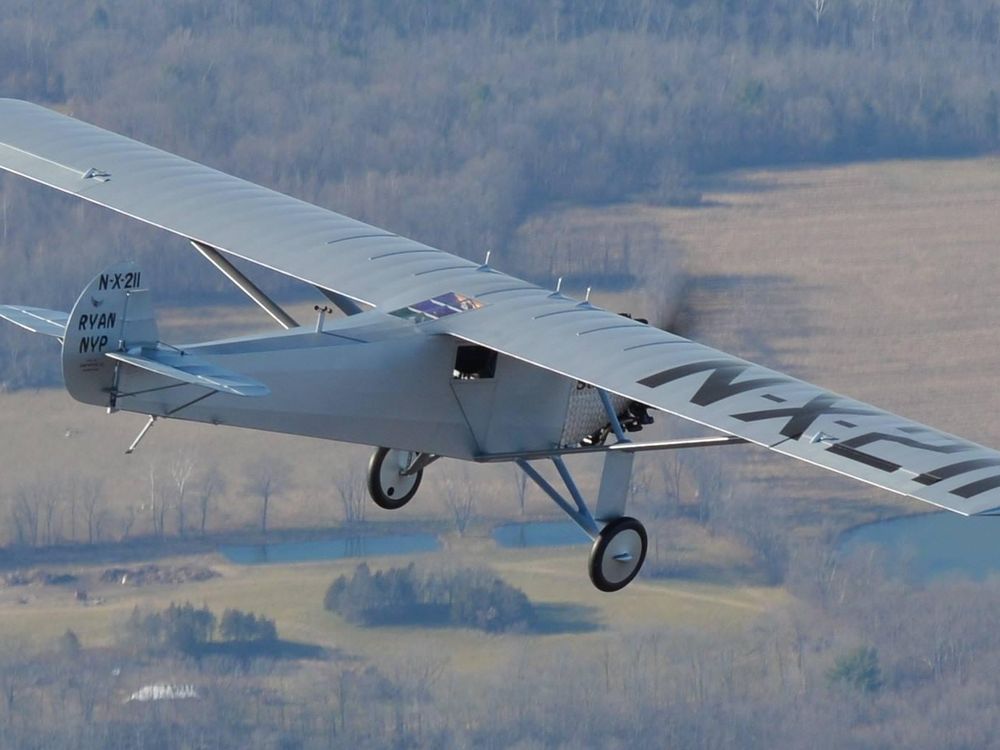 Charles A. Lindbergh collected a $25,000 prize from New York hotelier Raymond Orteig after he completed the first New York-to-Paris solo transatlantic flight in 1927. The 2015 equivalent of that sum—about $342,000—would buy you a nice house in many parts of the country. And that historic, 33.5-hour, 3,610-mile voyage made Lindbergh one of the most famous men of his time.
Restorer/builder Ken Cassens won't get anything like that amount of money or attention. But he was still happy to complete the maiden flight of his new replica of Lindbergh's famous Ryan NYP, Spirit of St. Louis, over upstate New York on December 6. "It trimmed out really well," Cassens wrote on the website of the institution that sponsored the project, the Rhinebeck Aerodrome Museum. "A little bit hard to slow it down, because it's so clean, and a little heavy on the ailerons, but that's to be expected. No real surprises."
The Rhinebeck Aerodrome Museum calls the aircraft Cassens flew "the most accurate reproduction" of Spirit of St. Louis yet created. It's slated to make its first public flight on May 21, the 89th anniversary of Lindbergh's transatlantic crossing.
The original Spirit of St. Louis is on display in the National Air and Space Museum's Boeing Milestones of Flight Hall.  Cassens climbed into a cherrypicker basket to get a closer look at that historic aircraft so he could recreate it as closely as possible. NASM also provided support to the Old Rhinebeck Aerodrome for the restoration project, which was begun by the museum's founder, Cole Palen, and left incomplete when Palen died in 1993. Cassen restarted the project in 1996. The retired flight engineer read Lindbergh's memoir and built models of Spirit of St. Louis as a boy during the 1950s, he told the Associated Press.
True to the design Lindbergh flew, this new Spirit offers the pilot no forward visibility. Two of Lindbergh's five fuel tanks were positioned in front of the cockpit; Cassens' replica has a single, 55-gallon gas tank. Lindbergh yawed his aircraft and peered out the side when he wanted to see what was in front of him; the airplane was also equipped with a periscope. Cassens practiced for his flight by training in an aircraft with its windshield deliberately obscured.