Space Shuttle: The Time-Lapse Movie
A team of photographers captures Discovery's long journey to the launch pad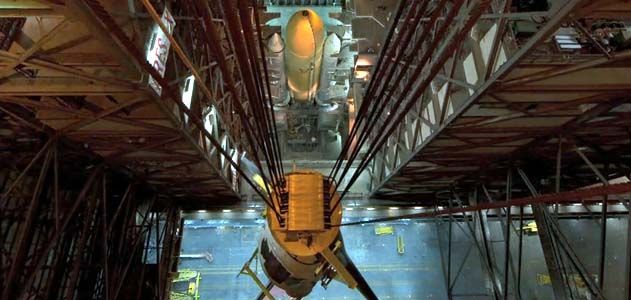 Last year while training for his STS-131 space shuttle mission, astronaut Alan Poindexter was looking for a different way to document Discovery's next-to-last flight, something that had never been done. So he turned to a couple of friends—Scott Andrews, a photographer and technical advisor to Canon who has shot every shuttle launch but two, and Stan Jirman, a software engineer for Apple. They came up with a winning suggestion: What about a time-lapse video that captured the whole process of getting a shuttle ready for launch?
The result, produced in collaboration with Andrews' son Philip (a photojournalist himself), is a stunning, one-of-a-kind, four-minute chronicle of Discovery's trip from the Orbiter Processing Facility to the pad, beginning with the "rollover" to the Vehicle Assembly Building on February 22 and ending with the STS-131 launch on April 5. (See the video at left.)
With the help of everyone from shuttle technicians to crane operators to escorts (86-year-old NASA retiree Charlie Parker was particularly valuable in squiring Andrews' team around) the photographers positioned multiple cameras—up to nine at any one time—inside the cavernous assembly building to click away while the orbiter, fuel tank, and twin solid rocket boosters were "stacked" for launch.
Scott Andrews figures the finished video represents tens of thousands of individual frames and at least 100 hours of shooting, using the highest-resolution digital single-lens-reflex cameras on the market. Jirman did the color correction, which took a week alone.
When it was done, Poindexter had what he'd wanted—a unique visual record of an intricate workflow that's been going on at NASA's Kennedy Space Center for nearly 30 years—and, with the shuttle's impending retirement, is about to come to an end.