Stratolaunch Hopes Its Giant Airplane Will Outcompete Rockets
Can Scaled Composites design a practical—and affordable—way to put payloads into orbit?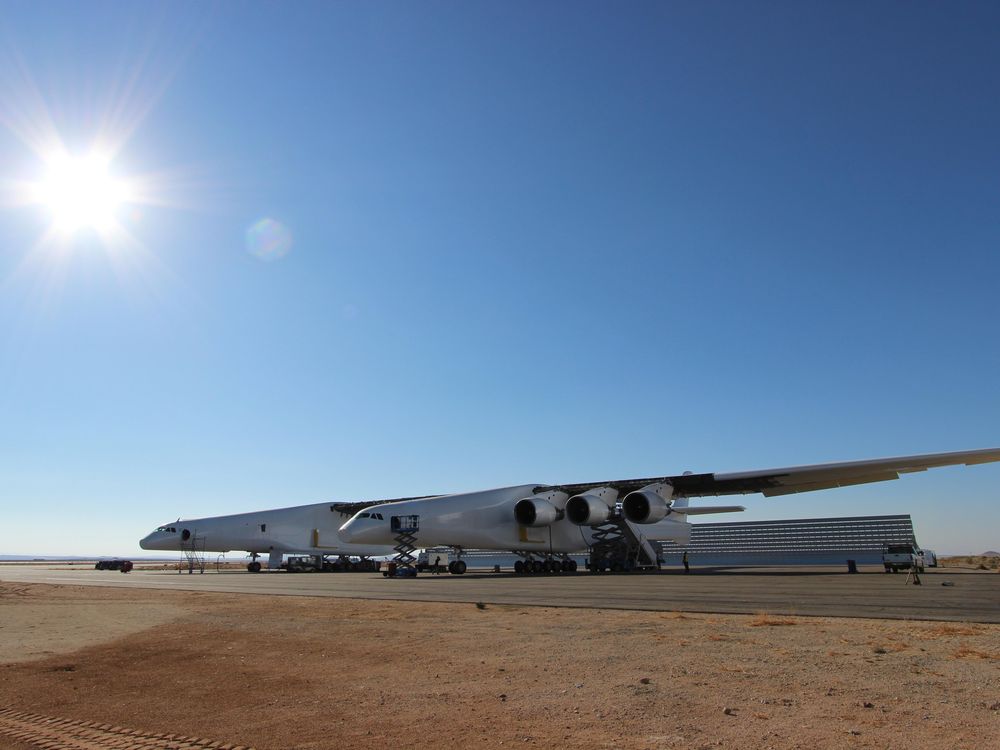 An engineer at Scaled Composites in Mojave, California, Mason Hutchison is working on Stratolaunch, a flying platform for launching payloads into low Earth orbit. The enormous vehicle is a testament to recycling: It's made from two Boeing 747s. Hutchison spoke with Terry Dunn in June.
Air & Space: What is the purpose of Stratolaunch?
Hutchison: Stratolaunch is an air-based launch platform that will make access to space more convenient, reliable, and routine. It is large enough to accommodate payloads that have traditionally been launched from rockets. Normalizing access to low Earth orbit has the potential to redefine our lives by creating more opportunities for commercial, philanthropic, and governmental organizations to collect data and drive advancements in science, research, and technology from space, such as launching more satellites to better understand why our weather patterns are changing to utilizing space assets to monitor our most vulnerable wildlife populations.
What were the biggest challenges in designing Stratolaunch?
In this case, it is the size. We had to manage the disassembly of two 747s, keeping all the useful components cataloged and tracked. The logistics for shipping, transporting, and assembly of the larger airliner pieces is a constant challenge. It certainly got easier as we went along, but we did experience a learning curve.
You used numerous parts from two donor 747s. Was that the plan all along?
Yes, because as the design progressed, the operational history of the 747 provided solutions to the challenges of designing a large airplane. For example, we used several hydraulic actuators for the flight control surfaces on the Stratolaunch. The flight control actuators in the 747 have addressed many safety concerns by their use of not one but two hydraulic sources, a known reliability due to longevity and [its connection] to standard hydraulic systems. The experience of reverse-engineering the components of the 747s was a privilege, as they are impressively well-designed.
Was it tough to make that first cut into a perfectly good 747?
When the two airplanes flew into the Mojave airport, we had a short period of time during which we got to test systems, learn about specific functionality, and measure performance. It was not a big deal to make the first cut because we have a neighboring aircraft boneyard, and we see deconstructed aircraft quite regularly. But we did think about it in the moment we removed the first component and took an airworthy—but tired—airliner out of service. We found it gratifying to know that the airplane had served its mission well.
What are the advantages of using a small development team on this project?
Because we concurrently design and build, the small-team approach gives ownership to the designing engineer—as well as to the fabricators. Therefore, the shop fabricator is now able to provide input into the design decisions, which are then incorporated into the project. The benefit of this approach is that the engineer is not the only owner of the system—the fabrication teams are too.