A New Look Inside the Apollo 11 Spacecraft Reveals A Few Surprises
A 3-D imaging project at the National Air and Space Museum lets technicians inspect the historic command module for the first time in decades.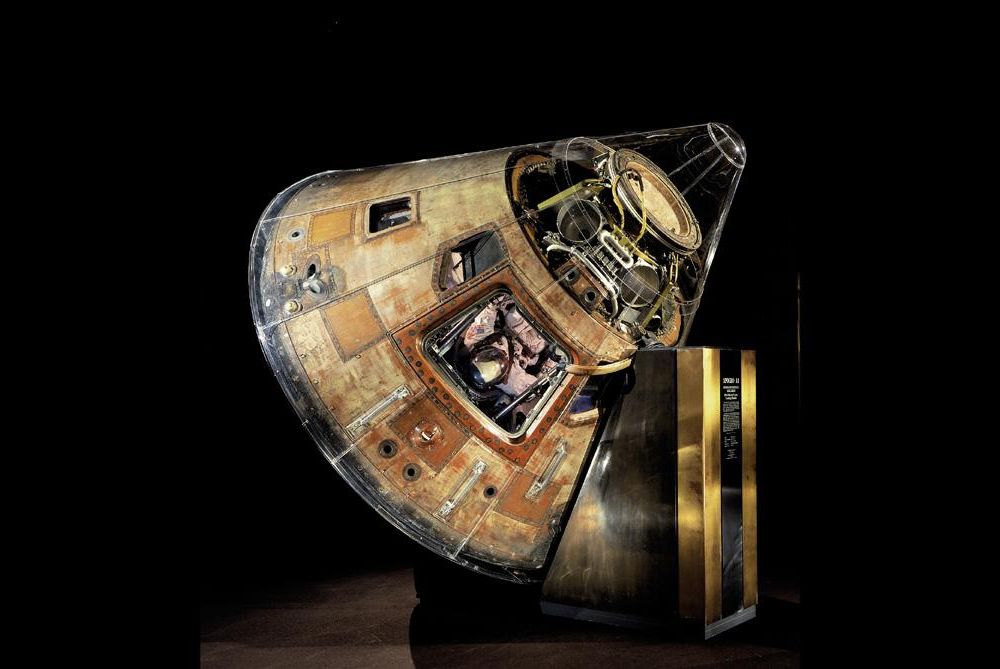 The Apollo 11 Command Module Columbia—with its strangely beautiful charred orange exterior—has been on display behind Plexiglas at the Smithsonian Institution since 1970. After 46 years, you might think the artifact had revealed all of its secrets. But thanks to the Smithsonian's 3D Digitization Program, writing by the astronaut crew on the module's interior walls, unseen for decades, will soon be available for viewing online.
"Curators have always had a dilemma," said space history curator Allan Needell at a press briefing yesterday. "On the one hand, you want to protect the object, while on the other hand, you want to provide access to it." Once the 3D model of Columbia is finished (likely in June) anyone will be able to download and print their own copy of the artifact. (Watch a video of the work in progress, below.) The digitization team also plans to create a virtual reality interactive model of the entire spacecraft.
The digitization project has already allowed curators to see things they weren't able to before. "I have never climbed into the spacecraft," explains Needell. "We work from things like a 1969 diagram that tells us where things are, and other pieces of information. We were able to see things that surprised us." He seemed most thrilled with the discovery of a calendar, duct-taped to the spacecraft wall, that appeared to have the dates of the mission X'ed out day by day. Needell noted that there is no sunrise or sunset in space and the need to mark the time in days struck him "as a very human thing," especially since the astronauts' families were living with that day-by-day concept of time that the astronauts—not able to relate to the motion of the Earth—couldn't sense.
Writing and other markings are scattered throughout the spacecraft interior. "Working very carefully through the [mission] transcripts," explained Needell, "we can identify every one of these scribbles, understand the context, and why they were written." Scroll through the images below to learn more.