The Largest Seaplane Fleet in North America is Going All-Electric
Half a million passengers, zero emissions.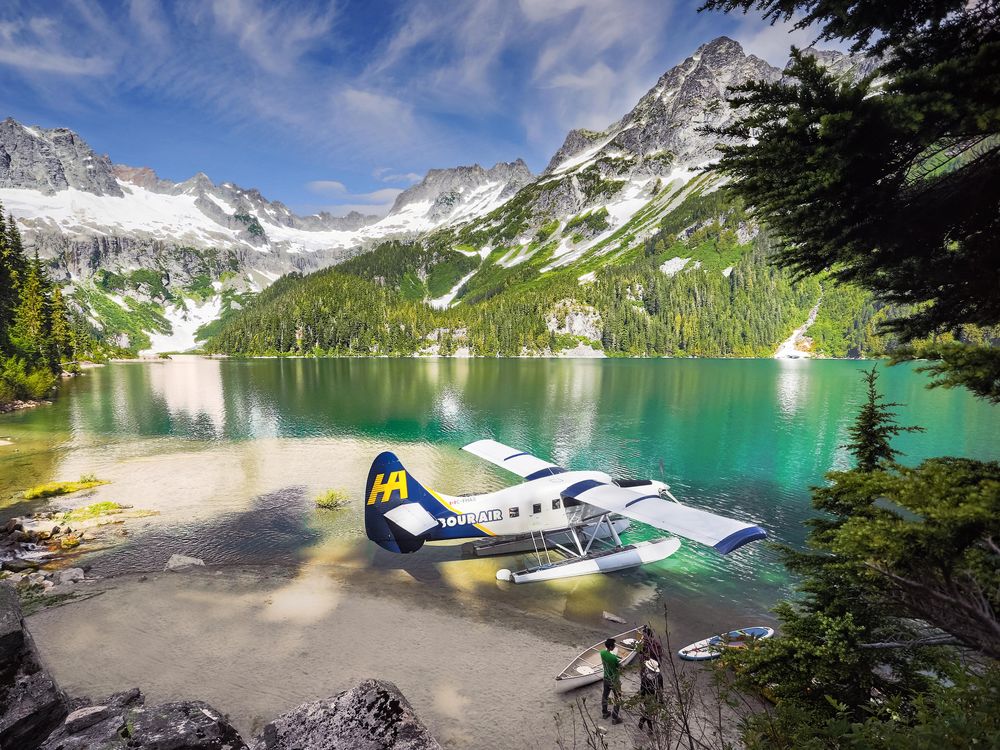 More than 70 years ago, the de Havilland DHC-2 Beaver first took flight, becoming one of Canada's most iconic airplanes. Later this year, it is expected to make history again, when it embarks on its maiden flight as a zero-emission aircraft, retrofitted with a 750-horsepower electric motor.
And that might be just the beginning. Vancouver-based Harbour Air—the largest seaplane airline in North America, flying some 500,000 passengers on 30,000 commercial flights annually—has announced plans to convert its aircraft, including 15 Beavers and 22 DHC-3 Otters, into an all-electric fleet.
Although battery technology is not yet capable of sustaining heavy airplanes at cruising altitudes, incremental progress has reached the point where Harbour Air can realize its goal of a zero-emissions fleet. The carrier is partnering with magniX, an electric-propulsion start-up in Redmond, Washington, which says that its magni500 motor and battery pack will provide an hour's worth of juice—half for flight time and half for reserve power. Because all of Harbour Air's flights are short hops, averaging about 30 minutes in the air, the magni500 will provide more than enough power to replace the PT6 engines that have kept the small aircraft flying. Not only is the cost of installing the electric motor comparable to that of replacing a piston engine or turbine, the magni500 won't need frequent overhauls, since it has far fewer moving parts.
And, since 75 percent of worldwide airline flights ranged 1,000 miles or fewer last year, the experiment could have an impact well beyond Vancouver.