From Texas to New Hampshire, Tango Flight Turns High Schoolers Into Airplane Builders
The program's founders hope this challenging school project can jump-start careers in aviation.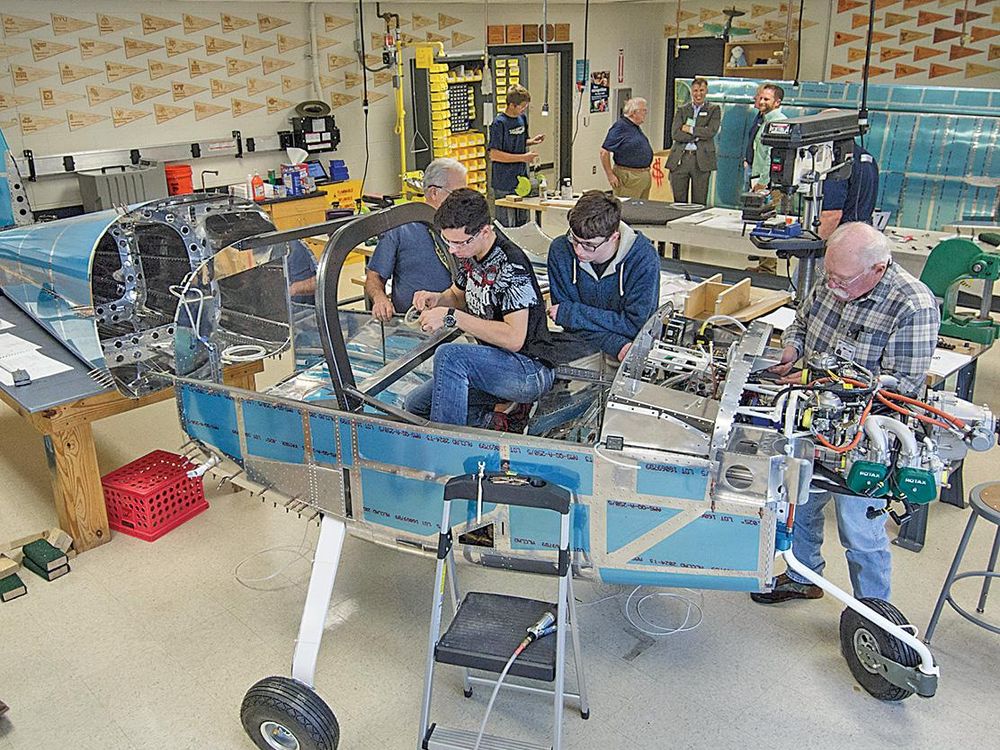 At one time or another, you've probably supported your local high school by buying candy. Now you have another option: purchasing an airplane, built by the students themselves.
The students are participants in a program created in 2016 by the nonprofit Tango Flight, which got its start by raising $90,000 in Georgetown, Texas. Since then, Tango Flight has expanded to five other cities across the country, boosted by funding from Airbus and local sponsors, such as the Aviation Museum of New Hampshire. "It's really amazing to see the aviation community come together and support this," says Tango Flight co-founder Dan Weyant. "Most of the folks in this business recognize that we are in desperate need to bring younger new folks into it either as a hobby or as a career."
Tango Flight purchases airplane kits, and owns and sells the finished aircraft so that it retains all liability. Students in Wichita are building an S-21 Outbound, but most of the programs work on RV-12iS kits from Van's Aircraft. "They're good quality airplanes, they're easy to fly, they're just fun little planes to putt around in," says Weyant, who had previously built an RV-9A with his wife.
Working with trained mentors, the students spend some 900 hours building, learning sheet metal and wiring skills. And some are already making careers in aviation—obtaining pilots' licenses, doing assembly work, and pursuing degrees in aerospace engineering.