Scenes From the Shuttle: Greetings!
Just one space shuttle flight left to go.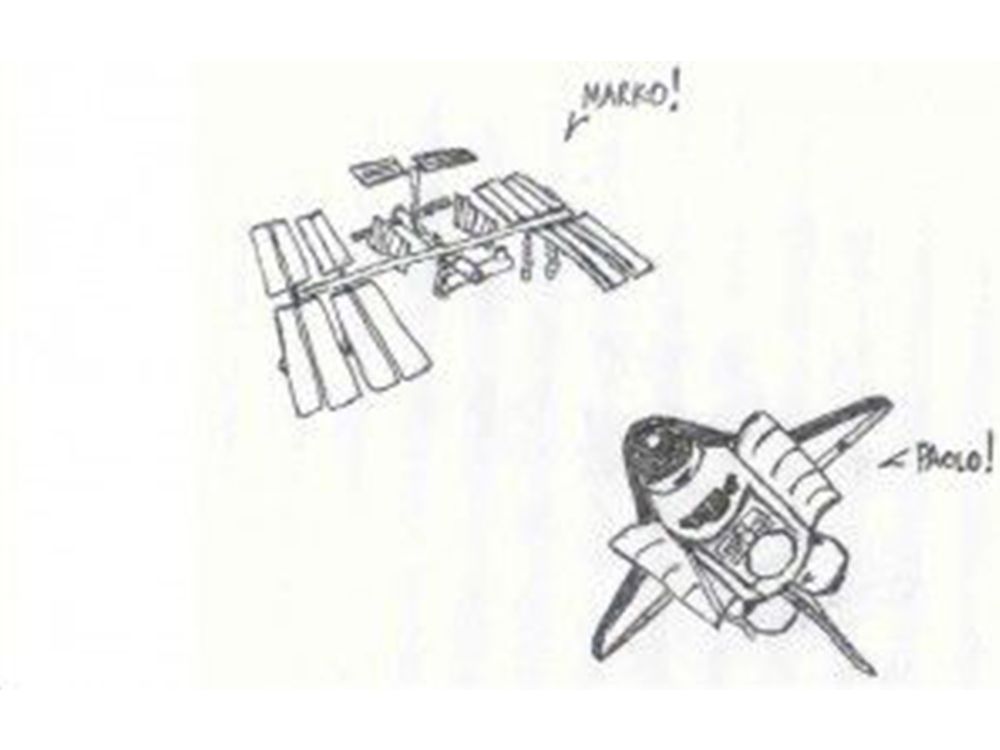 With just one space shuttle flight left to go, every milestone on the current STS-134 mission is poignant for the astronauts and other folks who work on the program, and for those of us who've been watching them for a long time.
Here's a scene we'll see only once more: A shuttle full of astronauts arriving at the International Space Station.
That's Italian astronaut Paolo Nespoli, who's been in space for the past five months, ringing the bell to welcome Endeavour's crew aboard—a U.S. Navy tradition established by the first ISS crew back in 2000. STS-134 commander Mark Kelly enters first, joking about coordinated shirts. The current station commander, Dimitri Kondratyev, shakes his hand, and at one point the two commanders make a stab at talking business. But everyone else is partying, a bunch of friends and colleagues reunited after months apart.
Andrei Borisenko and Alexander Samokutyaev, the other Russians on the station, float above and to the left of the throng while new arrival (and former station resident) Mike Fincke marvels at how clean the place is. Nespoli gets in a crack about the shuttle crew's tan. Then it's off to work, and a safety/orientation briefing. All in a day's work for an international space crew.
Speaking of international, now that STS-134 astronaut Roberto Vittori (in the gray shirt) has joined Nespoli in orbit, two Italians are on the station for the first time. NASA flight controllers couldn't resist sending this graphic to the shuttle crew in yesterday's batch of docking day instructions.