Marooned on a Tiny Pacific Island, These Sailors Were Spotted by a KC-135
When a small boat vanished in the Pacific, U.S. forces took to the air and mounted a desperate search.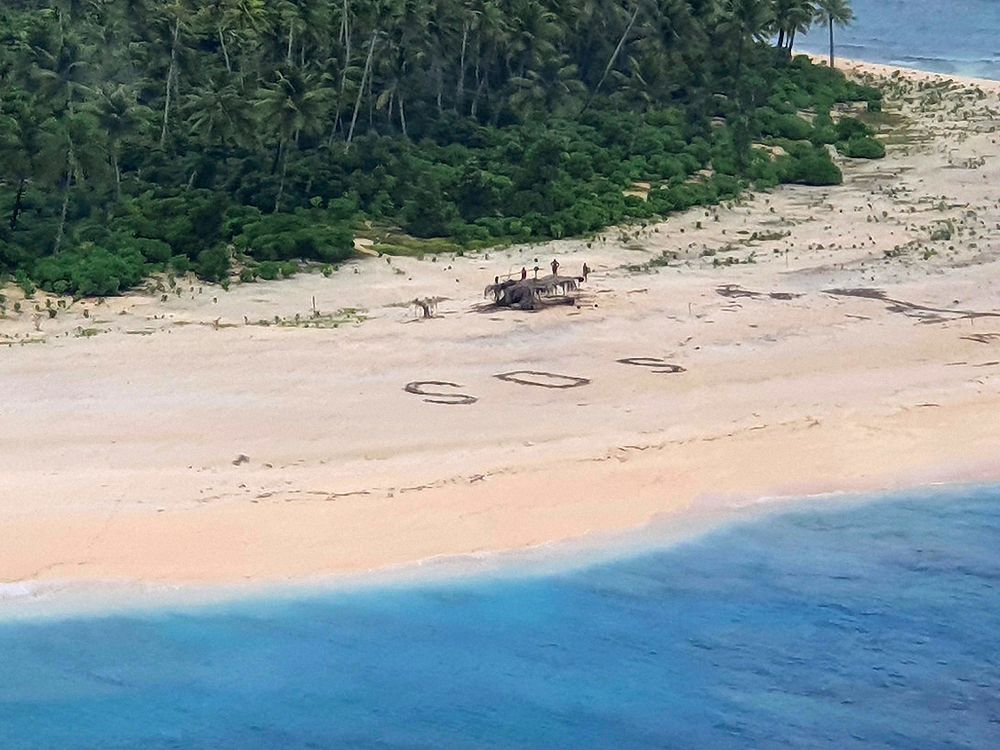 Three castaways who were marooned on a small Pacific island are back home, thanks to an international search-and-rescue operation that brought together the U.S. Air Force, Air National Guard, U.S. Coast Guard, and the Royal Australian Navy.
On July 29, the three Micronesian mariners set sail from Puluwat to Pulap atolls aboard a 23-foot skiff. Their 21-mile trip took a turn for the worse when their boat ran out of fuel and they sailed off course, eventually finding refuge on tiny, uninhabited Pikelot Island, nearly 125 miles away from their point of departure.
When the sailors failed to arrive at their intended destination, a search was requested on July 31 through the U.S. Coast Guard's Joint Rescue Sub Center in Guam, which then enlisted help from units across the region. An HC-130 extended-range, search-and-rescue aircraft was dispatched from Hawaii, some 4,000 miles away, and a KC-135 Stratotanker—with a crew made up of members from the Hawaii Air National Guard and the Pennsylvania Air National Guard—took off from Anderson Air Force Base in Guam. Other nations pitched in: the Royal Australian Navy diverted its flagship, the HMAS Canberra, while Micronesia dispatched a patrol boat, the FSS Independence.
Almost three hours into their mission, flying at about 1,500 feet, the KC-135 crew saw a message in giant letters that the marooned sailors had written in sand.
"We were toward the end of our search pattern," KC-135 pilot Lieutenant Colonel Jason Palmeira-Yen said in a post on Anderson Air Force Base's Facebook page. "We turned to avoid some rain showers and that's when we looked down and saw an island." When the crew descended to check it out, they saw the S.O.S. scrawled on the beach and a boat drawn up on the sand.
The Canberra then sent an ARH Tiger attack helicopter to deliver supplies to the castaways and perform medical checks, and the HC-130 Hercules airdropped a radio and message block informing them the Independence was en route to pick them up.
The ship arrived on August 3, completing a search-and-rescue mission spanning thousands of miles that had begun just 72 hours earlier.
"Partnerships," said U.S Coast Guard Captain Christopher Chase in a statement to the press. "This is what made this search-and-rescue case successful."