This Veterans Group Moved a Vietnam-Era Corsair Cross-Country to a Park in Maine
Road trip for an A-7D.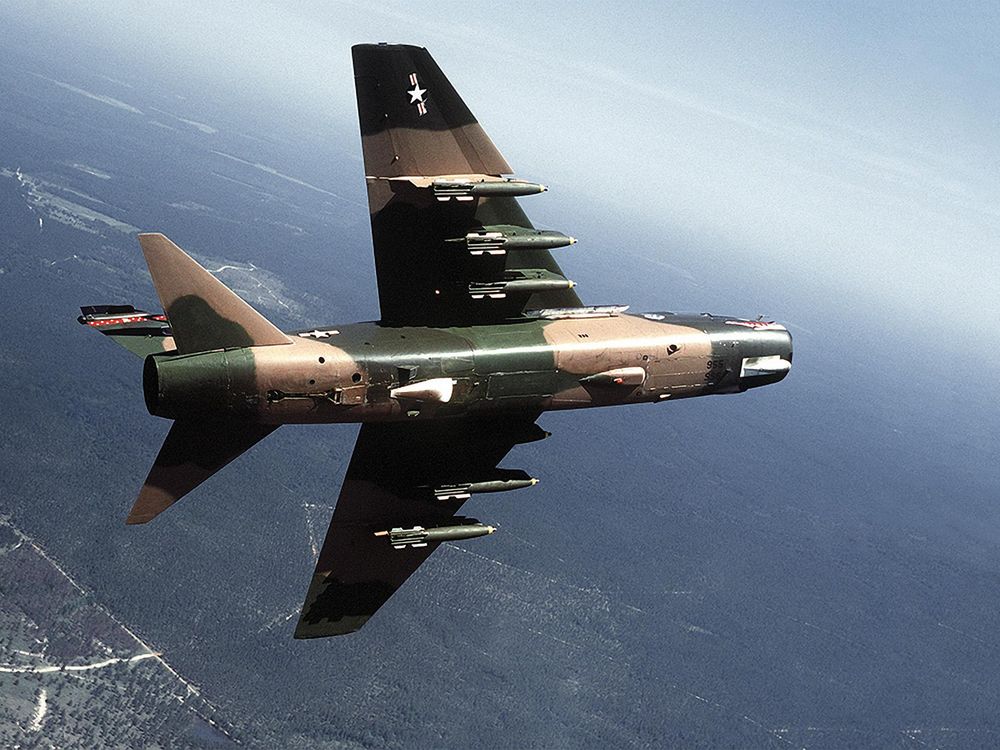 Veterans Memorial Park in Lewiston, Maine is home to several wartime relics, including a shell from the USS Maine, a five-inch rotating gun, and an Army jeep.
And now, visitors to the park will also see a Vietnam-era A-7D Corsair II—a single-seat, tactical close-air-support aircraft derived from the U.S. Navy's A-7.
The Lewiston & Auburn Veterans Council spent two years trying to obtain the aircraft, which had previously belonged to the Montana Vocational Technology aviation school in Helena. When the school shut down, most of its aircraft were sold to museums, but the A-7D remained behind, sitting alone and exposed to Montana winters. In 2018, the veterans' group was told they could have the A-7D, but that presented another problem: How to get the 20,000-pound aircraft to Maine?
Enter trucker Eric Dashiell of Dashiell Transportation Inc. In July, he volunteered to make the two-week round trip. "It just seemed like nobody wanted to help them out," says Dashiell. "And it's like I said, 'If it wasn't for the vets helping us for our freedom, we wouldn't have the opportunity to go do this to help them.' " The drive back to Maine took a bit longer than expected, Dashiell says, since every time he stopped for brief breaks, "it always turned into a half-hour, hour longer. Because you had a lot of veterans coming over with their grandkids telling the stories that they used to fly one and then they'd start crying, thinking about their buddies."
Although the A-7D had been disassembled, Dashiell was unable to deliver the entire aircraft. The veterans' group is raising money to cover his expenses for a second trip to pick up the 38-foot wing.