Restoration: Arrow Sport
Swen Swanson's Sportster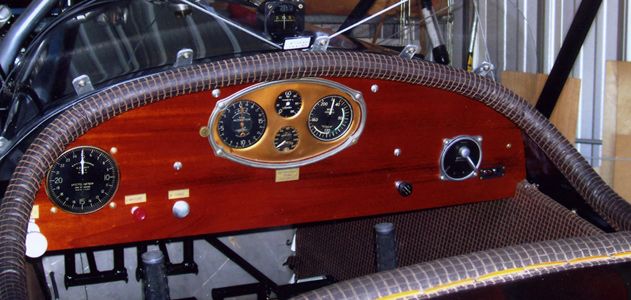 As far back as Todd Rhode can remember, there was an airplane in the garage. His parents, Herbert "Dusty" and Nelda Rhode, had trailered the fixer-upper Arrow Sport biplane home to Florida two years before Todd was born.
In 1926, designer Swen Swanson produced a small biplane for the Arrow Aircraft and Motor Corporation of Havelock, Nebraska. It featured side-by-side seating, a wide single-strut landing gear that made landing and taxiing in a crosswind more stable, differential ailerons that reduced yawing in turns, and a horizontal stabilizer that the pilot could adjust from the cockpit to trim the tail to the desired control pressure. Most daring was a pair of fully cantilevered wings that were supported by internal spars.
Seeing a market for side-by-side seating in flight instruction, Arrow began production of the Sport. The company retained the wide landing gear and added bungee shock absorbers at a time when many airplanes had rigid gear that relied only on the tires to absorb shocks. Arrow settled on a 60-horsepower Le Blond five-cylinder radial engine and, because buyers were used to wings braced by wires and struts, offered a set of reassuring but unnecessary N-struts between the wings.
Arrow Sport serial number 343, registered as NC9327, rolled off the Havelock assembly line on April 19, 1929, one of about a hundred Arrow Sport A2-60s built over a five-year span. (NC9325, which hangs in the National Air and Space Museum's Steven F. Udvar-Hazy Center, had come off the line just days earlier.) Eight years later, it suffered a mishap while landing in Cumberland, Rhode Island. The wreck passed through several hands until Dusty Rhode bought it in 1960. "I may have been pre-destined for a life in aviation," Rhode says, "and maybe the Arrow Sport too. I was born the day Lindbergh took off for Paris, and the Arrow's first home was Roosevelt Field—Lindbergh's departure point." But his three children and his job as a flight engineer—which would eventually result in logging 35,000 flight hours with National and Pan American airlines—kept him too busy to restore the Arrow. It remained stored until 2003. At that point, Todd was startled to learn that his father had traded it—for another Arrow Sport, NC804M—which had been put back together by restorer Dean Tilton.
This would never do. "When I was small, my friends and I spent hours in the cockpit, 'flying' our Arrow," Todd says. "I'm not a pilot, but that airplane has carried me all over the world in my imagination. I was deeply troubled by the idea of letting it go."
He persuaded his father and Tilton to strike a new deal. NC9327 would remain in the Rhode family, and they would pay Tilton to restore it. The airplane was delivered to Tilton's hangar in Lakeland, Florida, where he began work on the wings.
"Arrow used two spars in each wing," Tilton says. "They run from tip to tip—25 feet. The spars on this airplane were damaged in the 1937 accident, but I had parts from the earlier project and I was able to build up a good set for each wing."
The spars are joined by gothically curved wood ribs that define the Eiffel 385 airfoil (designed by Alexandre-
Gustave Eiffel of Tower fame). Most of the originals were not airworthy, but Tilton was able to use them as patterns. Because the top and bottom wings have different chords (the distance between the leading and trailing edges) and both taper, Tilton had to build several rib jigs. Each jig could produce only two ribs; one left, one right. He and his wife Christine stitched and weatherproofed many yards of new Stits polyfiber covering. Christine found that the builder of the aluminum seat had etched his signature in it, so she restored rather than replaced the seat and reconditioned the original horsehair cushion.
Tilton bead-blasted light rust and pitting off the steel-tube fuselage, had the tubes tested for internal corrosion, and moved on to the engine. Parts for Le Blonds are scarce, but the engine is simple, so a local machine shop made new valve guides and a few other parts from scratch.
Tilton, Todd Rhode, and Todd's wife Petra (whose grandfather flew with Manfred von Richthofen in World War I) worked together for two years, making parts, sanding, assembling, and covering the wings and fuselage with fabric. Early in 2007, the fully restored and painted Arrow was rolled out into the sun. The Rhodes watched Tilton settle into the cockpit. For the first time in his life, Todd swung the propeller. The little radial engine emitted puffs of white smoke and settled into a steady idle.
A month later, after minor adjustments had been made and the family had reunited for the occasion, the Arrow got airborne, for the first time in 70 years, powered by a 78-year-old engine and two generations of dreams.
—Ken Scott