The Battle of Britain, Through a Chaplain's Eye
Guy Mayfield's diary records the hopes and fears of the young R.A.F. aircrews who risked their lives.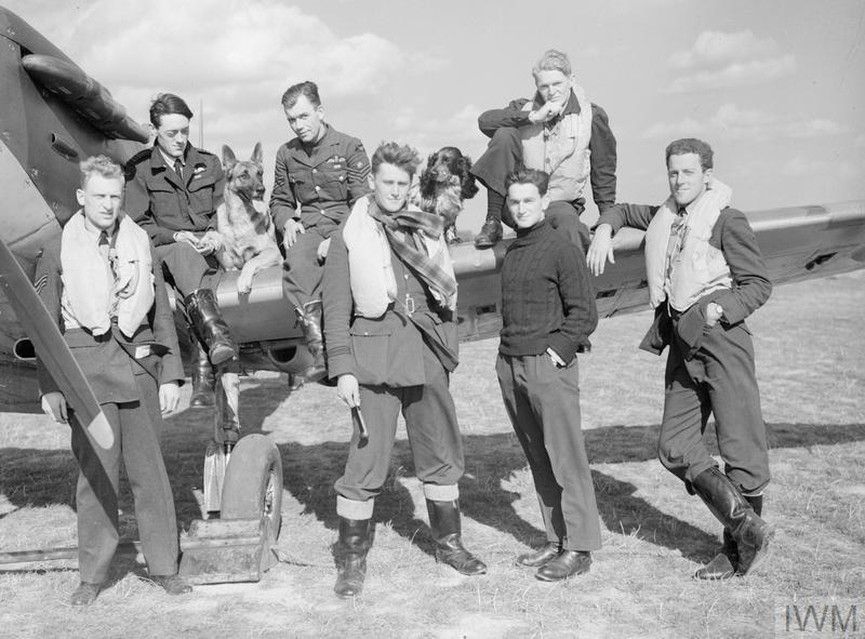 When RAF Chaplain Guy Mayfield walked into the mess hall at RAF Duxford on February 21, 1940, the reception was hardly welcoming: "My God! What next? A bloody parson!" exclaimed the airfield doctor.

Despite the lackluster greeting, Mayfield became close friends with many of the men stationed there, and kept a diary of his experiences at the airfield throughout the Battle of Britain and the Blitz. The diary was published last year by the Imperial War Museums under the title Life & Death in the Battle of Britain.
Duxford was home to several squadrons and test units, and Mayfield was especially close to the men of 19 Squadron. When he joined the RAF in 1939, Mayfield and the other new-fledged chaplains were told that "by the summer of 1940, 40 per cent of the aircrew we should meet on our stations would be dead. The average age of R.A.F. personnel, not simply aircrew, is 23. Certainly the first impression gained in the Mess here is one of extreme youth. The pilot officers in particular look like school boys. One feels the temptation to tell them that they are staying up too late."
The pilots delighted in taking the chaplain flying. On his first flight to Horsham St Faith near Norwich, one of the RAF's forward stations, Mayfield wrote in his diary: "We flew at hedge level most of the way to Horsham St Faith; and on the way back in the cold winter evening, with the fens beneath, [Pilot Officer Peter Watson] did unspeakable things with the Maggy [Miles Magister] in the hope of making me sick." Watson and Mayfield became fast friends; Mayfield was devastated when Watson was shot down just four months later. Mayfield continued to make friends, even as it grew more and more painful to watch them die. "19 is a good squadron and I am fond of them all, but, oh, to have known them and their prestige and pride in the days of peace when there wasn't any hurry because death wasn't near," he wrote in May 1940. By August 1941, the situation was grim indeed: "So of all those who were with 19 last summer none are left."

Mayfield left Duxford for another posting in late 1941; before he left, he took a solitary walk around the grounds: "After dinner I went into the anteroom and by happy chance it was entirely empty.... I looked at the huge room and foolishly began to people it again with the living and the dead. I was looking on an empty stage. The cast had gone and could never be reassembled."
More than two decades after the war, he returned to his handwritten, blue RAF-issued notebooks, typing the entries with the idea of offering the document to the Imperial War Museum. As he typed he added updates and additional information in the margins. Mayfield hoped to complete the project before his death, but it was not to be. His widow couldn't bear to transcribe the document herself; it was too painful. "She knew a number of the pilots whose lives and deaths Guy records, so she asked me if I would carry out his wishes," says their son, Piers. In 2018 the IWM published the diary. His father never talked about the war, Piers writes in the book's forward. "[T]he war...was simply there, never to be discussed—a silence which made discovering what happened to him at Duxford so moving."