Postcard from Oshkosh
Air & Space picks the best of this year's EAA Airventure.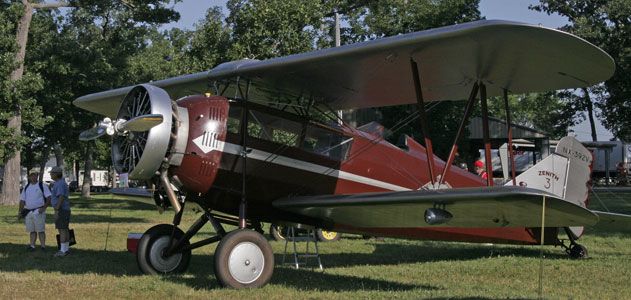 The best thing about the show this year is that everybody showed up. Despite the price of avgas and expectations for a slow show, the biggest fly-in in the world stayed big. Vendors at the Oshkosh, Wisconsin, report strong traffic and sales, the North 40 camping area for private aircraft has been full of airplanes and tents, and the U-2 spyplane, Commemorative Air Force warbirds, famous P-38 Glacier Girl, and vintage DC-3s parked on Aeroshell Square are surrounded by crowds, on this, the last day of the fly-in. Although the EAA hasn't compiled all visitor statistics, the association reports that international attendance has outpaced last year's, with 1,657 airshow fans from 64 countries (compared to 1,333 from 56 countries last year).
At the show, the Air & Space team followed the crowds to several airplanes that have caused a stir (click on the photo gallery at right to see a selection). We're sure you'll hear more about all of them in the future.